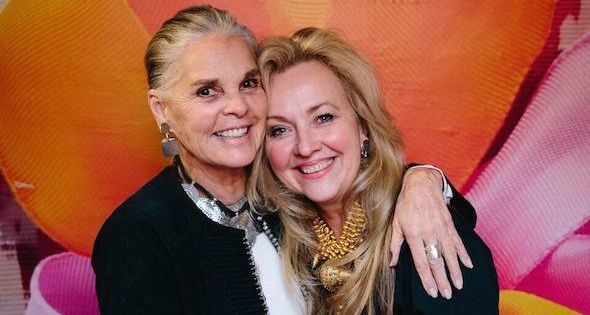 Designing a Collection with Ali MacGraw and Susan Walker
HOMAGE Preview Dinner
CHEFS OF CHARLESTON RESTAURANTS PAST by Sarah Miller History is being taken to a whole new level. When executive chef Forrest Parker was approached by ...
Charleston Fashion Week: Belk Night
RUNWAY SHOW RECAP - THURSDAY, MARCH 16 by Emily Reyna Night three of Lexus Charleston Fashion Week opened with Nashville country artist Conor Clemmons. There was a noticeably higher energy to ...

Laurie Meyer
LOOK NOW BEFORE THE VIEWS CHANGE by Amy Stockwell Mercer Inspiration can strike at the strangest times. When you're in the shower, on a run, ...
Jared Owens
WHEN THE BARE WALLS STIFLE YOU by Sarah Miller Art, as they say, is the ultimate form of expression. When we're looking at it, ...
Tom Stanley
CALM AND CHAOS by Amy Mercer Stockwell Tom Stanley draws with paint. His work is graphic and he uses a limited palette of black, white and red, which he calls "the most ...
Wayfar Farm, Ulmer, SC 29849
843.300.3344

More