Charleston Music Hall director, SUSTO band co-manager, and Murias Entertainment promotions company founder Charles Carmody is on a mission to make Charleston the greatest music city in the world. We're sharing his list of must-see music performances this July.
Grass in the Hall with Zoe Child, The Lowhills, The Marshgrass Mamas
Fri, July 13 | 8pm
Charleston Music Hall
$15 advance, $17 day of show |more info
This second concert in the Summer Grass in the Hall series highlights local female Bluegrass / American bands. Cary Ann Hearst of Shovels and Rope will be plucking the guitar for Marshagrass Mamas which is certainly an added treat.

Marvin Gaye Tribute featuring Brian Owens
Sat, July 14 | 7:30pm
Charleston Music Hall
$25 – $35 | more info
Brian Owens has received rave reviews with his Marvin Gaye Tribute. The show prominently features a suite of pieces from Gaye's "What's Going On" album, which Brian counts as "one of the most socially important artistic works in the history of American music."

Town Mountain
Sat, July 14 | 9pm
The Pour House
$12 advance, $15 day of show | more info
An exhilarating live performance, this Asheville based Bluegrass band never disappoints. Durango's KDUR radio's DJ, Bryant Liggett says, "It is reminiscent of the 1970s truck-driving film sound, the perfect accompaniment to a car chase through the south á la 'Smokey and the Bandit.'"

The Get Up Kids
Wed, July 18 | 8pm
Music Farm
$22 | more info
An American rock band formed in Kansas City, Missouri in 1995, The Get Up Kids were a major player in the mid-1990s Emo scene and toured with the likes of Green Day and Weezer. Is that sweat or tears in my eyes.

Boy George and Culture Club w/ The B52's
Fri, July 20 | 7pm
Volvo Car Stadium
$25 – $471 VIP Meet & Greet | more info
"It wasn't a rock. It was a rock lobster." "Give me time to realize my crime / Let me love and steal / I have danced inside your eyes" – enough said – this show will be amazing.

Sweet Crude
Sat, July 21 | 9pm
The Royal American
$12
Over the past few years, Sweet Crude has managed to take the music and language of Louisiana and produce a completely fresh music that thrusts century-old traditions into the present. The six-piece band consistently delivers exciting shows featuring enough drums for a small marching band, exuberantly bellowed harmonies, and lyrics that jump from English to Louisiana French in a single verse.

Brian Wilson
July 25
North Charleston Performing Arts Center
$42 – $499 VIP Meet & Greet | more info
This show might be your last chance to see Brian Wilson playing Pet Sounds. I would not miss it.

More about Charles: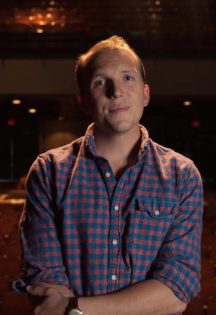 Charles Carmody was born and raised in Charleston, SC. He is currently the director of the Charleston Music Hall, a position he has held since 2012. The Charleston Music Hall is a 935 seat venue that holds over 200 events per year. Carmody also created a promotions company, Murias Entertainment, in 2014 to put on smaller events throughout Charleston. He also co-manages the band SUSTO. His mission is to make Charleston the greatest music city in the world. He once met Steve from the kids show "Blues Clues" on an airplane in Costa Rica.


SaveSave
SaveSave
SaveSave
SaveSave
SaveSave
SaveSave
SaveSaveSaveSave
SaveSave
SaveSave
Posted on July 9, 2018 by Matt Mill.
Categories: Uncategorized
Tags: Boy George And Culture Club, Charles Carmody, Charleston, Charleston Music Hall, Charleston Sc, Grass In The Hall, Marshgrass Mamas, Performing Arts, The Get Up Kids, The Lowhills