Alesya Opelt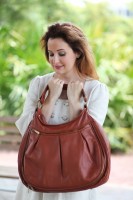 Any fashionista knows that big ugly black laptop bags are clearly the wrong accessory for a stylish outfit. One of the many great things about more and more women entering the workplace is that they are making professional attire much classier.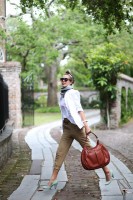 Alesya Opelt would come to work dressed professionally, but always had to lug around a bulky, unattractive laptop bag with her. "I didn't want to walk out of the door and look like a – to use an Oprah word – shlumpadinka." For those unfamiliar with Oprah's vocabulary, a shlumpadinka is one who appears to have given up on what they look like.
Opelt realized there was a market for stylish laptop bags for professional women. New to owning her own business as well as fashion design, she began the long and often times, frustrating task of turning her idea into reality. "The hardest part was starting from scratch. I didn't know anything about the process, and it's been a real learning experience," she says of her journey. Opelt documented her entrepreneurial process by blogging along the way, with the goal of inspiring other women to attain their dreams.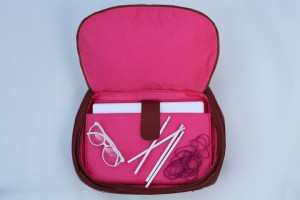 The appropriately named Alesya Bag provides the functionality and practicality of a laptop bag without the utilitarian look of a typical nylon case. A single, over-the-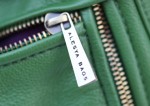 shoulder strap and three pockets in addition to the laptop compartment have this leather case pulling double duty as a designer handbag. Go classic with Equestrian Tan, sophisticated with Exquisite Eggplant, or make a statement with Kelly Green Girl.
words: Maggie Bacon
images: Charlotte Elizabeth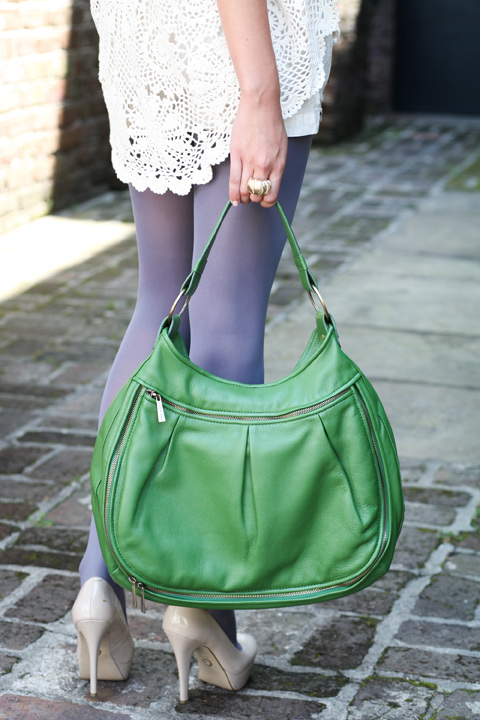 Posted in Wearable on March 8, 2012 (Fall 2011) by Art Mag.