Brenda Orcutt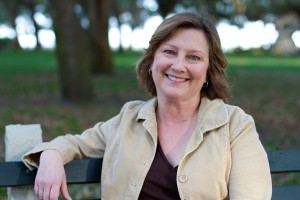 Modern artists are often multi-talented and passionate about more than one medium. Brenda Orcutt is a full-time painter, a member of the Charleston Artist Guild, and a well-seasoned…clogger. "As a university student, I was a member of the clogging club and have still been known to break out in dance under the right circumstances," she says.
When she's not clogging, Orcutt uses her palette knife to create beautifully textured and eclectic works. She paints wildlife, scenes from the Lowcountry, still lifes and more. Lately she's been making some really stunning floral pieces.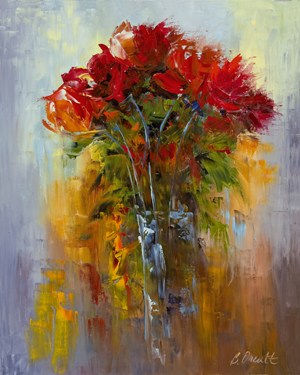 "I strive to create quality in my interpretation of subject matter. As an artist, I want to build upon the foundation of truths and principles I've discovered through my training," she says. And these past 17 years in Charleston have definitely influenced her work. "The professional visual artists in Charleston do justice to this fine city. I feel privileged to learn from, and work alongside a community that has such high standards, diversity, and artistic vision. It's a very sharing and supportive group and I love networking with them."
Orcutt describes running her own business as a "massive undertaking" but "exhilarating." Thankfully, she hasn't allowed the challenging business side of things to soften her drive to evolve and focus on the artistic process.
"Artistically, I've moved in a direction that's given me more pleasure and excitement. In recent years, I've enjoyed using the palette knife as my weapon of choice for applying oil paint to canvas. It's been liberating and has helped me to develop a contemporary, expressive style that I've gotten positive feedback on. Mindset is very important too. I have continued to realize that artistic growth is more important for me than painting a pretty picture."
Charleston Artist Guild Gallery
160 East Bay Street
843.763.6235
charlestonartistguild.com
orcuttfineart.com
words: Marcus Amaker
Posted in Visual on March 12, 2013 (Spring 2013) by Art Mag.