Brewing Something Fresh
FIVE NEW BREWERIES TO DISCOVER THIS FALL
by Matt Dobie
The brewing scene has been growing at an exponential rate across the Lowcountry, with new concepts and great environments that make us more inclined to head to a local brewery rather than a bar. You can enjoy the freshest beer possible and get the lowdown straight from the brewers themselves, at a better price than anywhere else in town.
What's not to love?
---
LOW TIDE BREWING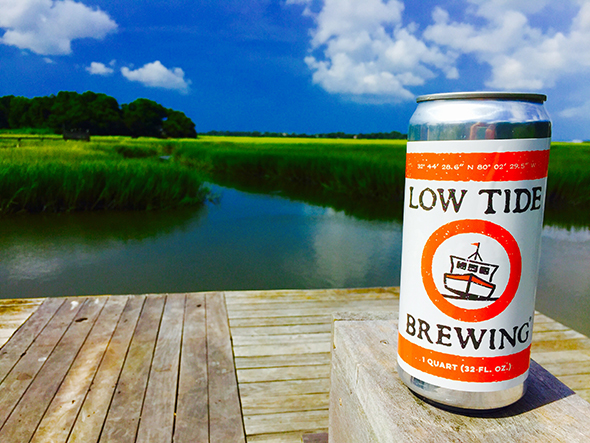 Johns Island
While it's a fairly common practice for breweries to collaborate on a beer together, Low Tide Brewing of Johns Island took their collaborative spirit to local restaurants instead. They only opened their doors this past March but they've already crafted an American wheat beer with Triangle Char & Bar, a Vienna lager with Charleston Beer Works, and a peach habanero IPA with Fat Hen. Their devotion to community involvement is only matched by their fervor for experimenting with complex flavors. They even have a Belgian Dubbel brewed with chamomile, lavender, and rose petals that they call, "a high alcohol beer that goes down maybe a little too easy."
---
TWO BLOKES BREWING

Mt. Pleasant
Two Blokes Brewing is part of a new crop of breweries popping up in Mt. Pleasant. Open seven days a week, they offer a spacious taproom with tons of bar seating, leather furniture, kids "half pint" play area, and communal games like foosball, darts, and giant jenga. They boast some ambitious brews, including their Bushfire Chipotle Amber, a pepper beer that won't annihilate your palate, and a Drone Honey Rye IPA, brewed with locally sourced wildflower honey. And guests can take a tour and experience the inner workings. Once you've left, keep your eyes peeled, because their Publican English-style pub ale is kegged and ready to be shipped to local watering holes.
---
TRADESMAN BREWING

James Island
With 15 taps and two bars, Tradesman Brewing on James Island has a wide variety of ales and lagers and stouts, oh my! You can partake in the standard stuff (there's no shame in that) or you can be adventurous and try something like the Green Tea Tripple, a Belgian Tripple bittered with local green tea from the Charleston Tea Plantation. With dessert beers like their Sweet Potato Pie — a brown ale brewed with maple syrup and sweet potatoes — and Coconuts and Bolts, a chocolate and coconut stout, you'd think these brewers had a sweet tooth. But really it's just that desire for diversity that they pride themselves on.
---
GHOST MONKEY BREWERY

Mt. Pleasant
The most recent brewery to join the Mt. Pleasant community, Ghost Monkey Brewery, started serving suds on July 9th. They may be in their infancy, but they already dish out 11 different brews from an American Red Ale to a Nitro Stout to a Sour Farm House Ale. Their cozy taproom is lined with comfy couches and wooden tables. And grab a cue, 'cause their pool table is just begging to be used. They may be closed Monday through Wednesday, but all weekend long you can expect to find live music and food trucks parked outside the bustling little brewery.
---
REVELRY BREWING

Charleston Peninsula
Located on the upper Charleston peninsula off Meeting Street, Revelry Brewing has a rustic interior bar and a large patio built for relaxation on a sun soaked afternoon. Standard brews, like their award winning Gullah Cream Ale and Lean or Fat? English Summer Ale, are side by side with their wilder endeavors, like the Naturaleza Viva. A collaboration with Burial Beer Co. of Asheville, NC, it is a fruited Saison incorporating hibiscus and prickly pear foraged from local sea islands. Revelry is also one of the few local breweries to offer an in-house food menu, so you can sit back with a charcuterie and cheese board while you wet your whistle.
---
by Matt Dobie
From ART MAG 2016 Fall Issue


Performing Artist Profile
Oliver Wood of The Wood Brothers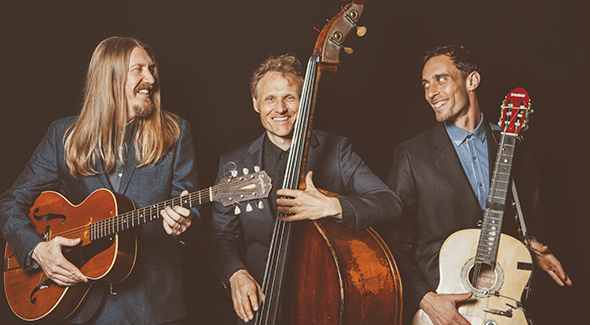 ---
Performing Artist Profile
Preserving the Origin Story of South Carolina's Jazz Musicians
---
Performing Arts Preview
Happy Holidaze: From Family-Friendly to Brashly Irreverent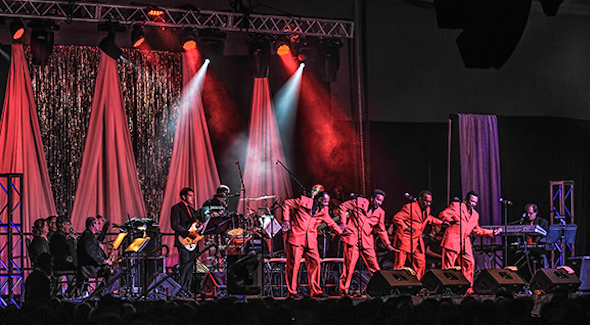 ---

Posted in Culinary on October 4, 2016 (Fall 2016) by Matt Mill.