Charleston Men with Style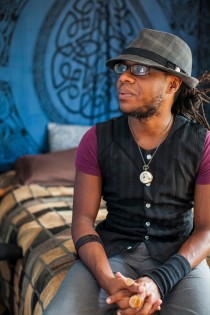 Charleston is full of the beautiful and stylish, but the style spotlight often omits the handsome,  stylish, creative men in our city. We asked Art Mag readers to pick their favorite local artists who have a unique sense of style.  Enjoy!
Marcus Amaker
Occupation: Web Designer, Videographer, Poet
Favorite local shopping spot: Children's Cancer Society Thrift Store in Avondale
Fun facts: He plays the bass and eats tons of Glazed Gourmet Doughnuts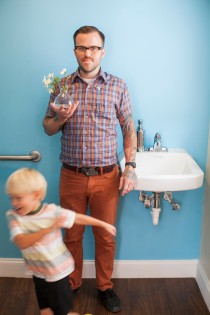 Johnny Battles
Occupation: Chocolatier at Sweeteeth Chocolate, Dad
Describes his style as: Functional. Comfortable. 
Shops at: The Recycled Cowboy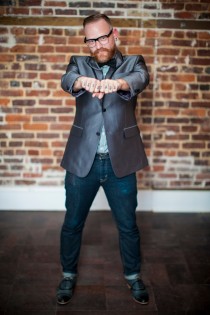 Mike "Mac" Macabee
Occupation: Hair Stylist at Studio M
Describes his style as: Classic. Dapper. Modern. 
Style philosophy: Dress for the job you want, not the job you have
Fun fact: He owns around 30 pairs of the same style of Levi's jeans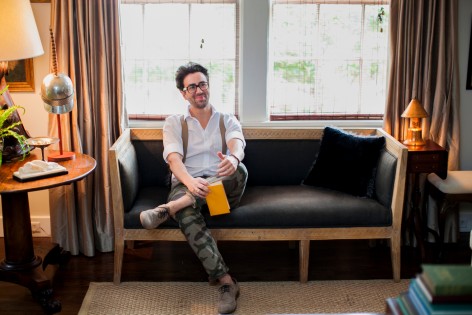 Matthew McLaughlin
Occupation: Showroom Manager at Circa Lighting
Describes his style as: Preppy, but playful at the same time
Style staple: Suspenders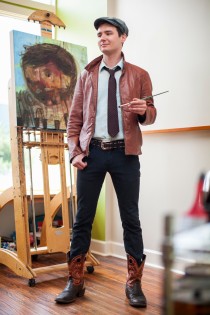 Nathan Durfee
Occupation: Painter
Style staples: Nice ties and cowboy boots
Shops at: A mixture of local boutiques and thrift stores
words: Janae Tanti
images: Karson Photography
Posted in Wearable on September 19, 2013 (Fall 2013) by admin.