Charleston Wine + Food Festival
by Stacy Huggins Geist
To really learn about a place, you have to look at the food culture.
Not the trendy new restaurant, but the growers, the purveyors, the ones who actually make the food that will end up on your plate.
Charleston Wine + Food Festival will bring culinary stars from across the country together, but this year the producers will join their counterparts in the kitchen and the spotlight.
Back in November, the festival honored some of the Lowcountry's premier farmers and growers with a tribute dinner that raised funds for Lowcountry Local First's Growing New Farmers Program. A beautiful short video produced by local media company Hed Hi Media was debuted, featuring 2013 graduate Stephen Wilson, set against the backdrop of the LLF Dirt Works incubator farm on nearby Johns Island. Wilson eloquently spoke to the program's impact on his life, and the very real gap that could exist if more young people don't get into farming.
As the festival continues to grow year after year, it's comforting to know there are some things that you can bet on. The Culinary Village in Marion Square is the epicenter of the festival action. The Opening Night: Rooted in Charleston kick-off bash will return to Marion Square this year to celebrate the best and brightest chefs and distinctive foodways of Charleston. Our favorite 'good buy' ticket is the Locals' Sunday Culinary Village, where Charleston residents can get a great discount on admission to sample everything the Culinary Village has to offer for five long hours.You can hustle around the tasting tents and artisan market, watch cooking demos, and chat with chefs; then grab a brew from the biergarten and enjoy live music in a more relaxed setting.
Pinot NV! (sponsored by Art Mag) is without a doubt one of our favorite events of the festival. Every great bottle of Pinot around will be represented at the gorgeous William Aiken House, which is ultra-conveniently located on King Street, just a few blocks from the Culinary Village.
Fresh Future Farm Lunch is a family-style, four-course luncheon with wine pairings that will educate patrons on the urban farm's mission to bring quality produce to the food desert of North Charleston.
Splurge on tickets for A Few of My Favorite Things: Champagne + Caviar with Ruinart, the oldest Champagne house in the world, or Diamonds of the Kitchen: Truffles and the House of Krug dinner at Circa 1886 to indulge in the most decadent culinary luxuries available.
Group excursions like Hams + Half Shells will educate guests about heritage hog breeds and why they matter. Caught on Capers will bring guests together for a special lunch on Capers Island with renowned chefs Frank Stitt and Kevin Johnson, and include lessons in foraging from the sea experts Mark and Kerry Marhefka of Abundant Seafood, to name a few of the participating experts. Foraging: What's All the Buzz explores the growing trend of foraging and creates a space where enthusiasts can learn from the experts, complemented by a stellar lunch with Chef Ben Berryhill.
Other events to engage your creative side: Pecha Kucha + Wine + Food features food trucks and short presentations from culinary leaders; Nassau Street Sideshow will turn Lewis Barbecue into a carnival; What the Pho? features Asian dishes in a late-night experience; and Namaste Bubbly provides a more active alternative to Sunday brunch. Toasted wraps up the entire festival with the BBQ to end all BBQs on Sunday afternoon at the Cigar Factory. Make sure to check out the offerings from Fox Bros. BBQ in Atlanta and Rodney Scott of Hemingway, SC, the latter of whom will be opening a Charleston location soon.
Whatever your preference — highbrow to down home — there are plenty of events to choose from at the Charleston Wine + Food Festival. The festival organizers have done a stellar job of creating engaging experiences that combine education and indulgence, and make the festival more relevant than ever through the exploration of our food culture.
---
---


Charleston Wine + Food Festival
March 1 – 5, 2017  | charlestonwineandfood.com
#CHSWFF
Stacy Connected



Culinary Artist Profile
Chef Matt Canter of Park Cafe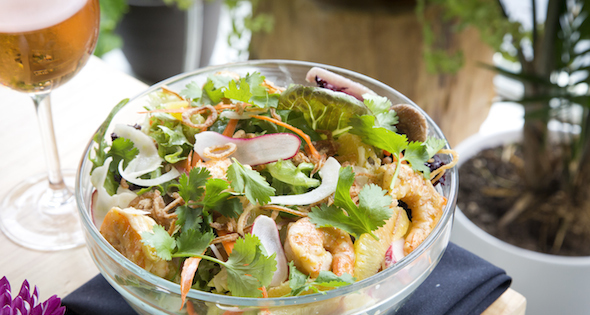 ---
Culinary Arts Recipe
Broken Arrow Ranch Antelope by Matt Canter of Park Café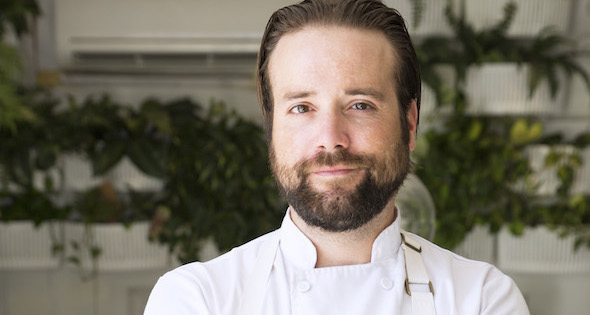 ---
Culinary Arts
Modern Foraging in the Lowcountry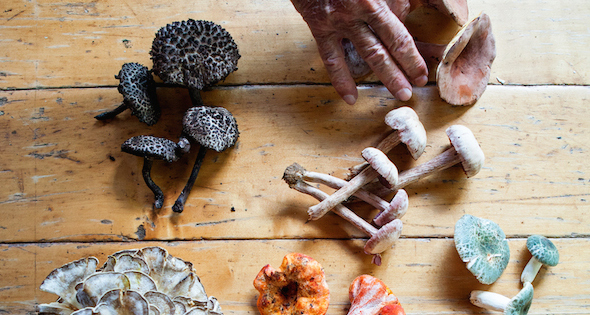 ---

Posted in Culinary on January 12, 2017 (Winter 2017) by Matt Mill.