Chef Bob Carter of Rutledge Cab Company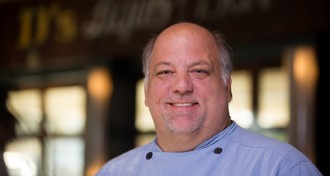 You've seen him on The Early Show, Good Morning America, and The Martha Stewart Show, but one TV experience in particular changed Chef Bob Carter for good.
"It was my appearance on Iron Chef America that made me realize how much I had accomplished as a fine dining chef, and that there were many opportunities that I could grow with. I decided to focus on entrepreneurship in furthering my career.
My new ventures are all directed to ownership of casual neighborhood restaurants, where I can blend my strong culinary skills with my acute business skills. I hope that this foray into a new realm will give me as much happiness and success as the first part of my career," says Carter.
Chef Carter opened Rutledge Cab Company earlier this year in the up and coming Wagener Terrace area. The restaurant serves breakfast all day, and its menu features craft cocktails and an interesting mix of food. When Carter was with the prestigious Peninsula Grill, he focused more on fine dining. Nowadays, his goal is to keep it simple.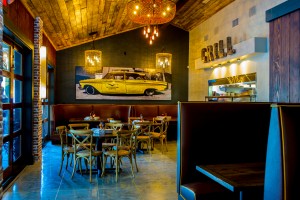 "Growing up in the '70s, bars started serving burgers or a great steak, and people would order a full meal there. We wanted to create a neighborhood spot with that feeling—a bar combined with my food experience… just an eclectic neighborhood spot that can be a bar or a restaurant, depending on the time of day," he says.
The quaint Wagener Terrace neighborhood was the inspiration for the atmosphere and the menu was inspired by Carter's childhood. "Wagener Terrace dictated the feel of Rutledge Cab Company. It is an eclectic, up-and-coming neighborhood, and the restaurant serves the community with casual food in a nice setting with sophisticated but casual cooking," he says. "The southern influences included in the menu are from my childhood—totally casual dining. The Fillin' Station charcuterie, for example, was inspired by places along Highway 20 between Tallahassee and Panama City. We'd stop there at 6am before going hunting."
1300 Rutledge Avenue
843.720.1440
rutledgecabco.com
words: Marcus Amaker
Posted in Culinary on March 12, 2013 (Spring 2013) by liz.