Danielle Mason Hosker
BRINGING HER BACKGROUND IN THE ARTS TO THE CREATION OF HER DESIGNS
by Emily Reyna | images by Danica Mrozinsky of Lecca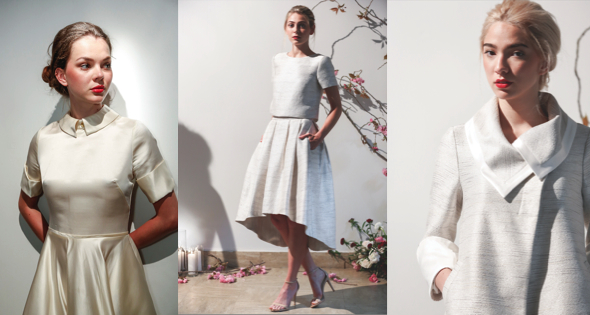 Danielle Mason Hosker grew up as a ballet dancer. When most girls were playing dress-up, this self-proclaimed "bun head" was in the studio honing her dance skills – fashion was not at all on her mind.
"I never aspired to be a fashion designer. That was not in my vocabulary," she recalls. "It's amazing to me sometimes how life falls into place in exactly the right way, and it's not the way you would have expected for yourself at all."
By nature of who she is, Hosker has always been a creative entrepreneur. She has a natural sense for identifying a need in a marketplace and creating something that meets it – beginning with creating her first company while an undergrad at the University of Georgia. She saw a lack of higher-level continuing education opportunities for dance, so she created Dancefx. "It grew to become a studio program for adults who had never danced before, as well as for adults who had danced all their lives," she says.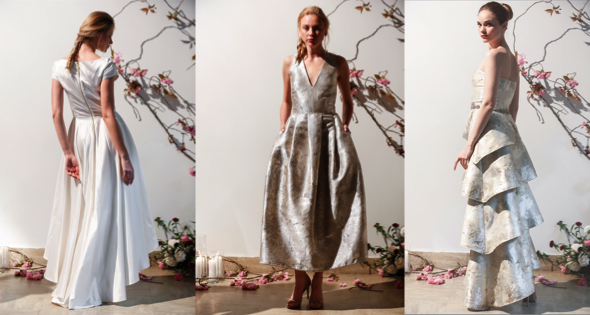 AFTER DANCE CAME DESIGN
Intuitive, like dance, is Hosker's need to design. "Whether that's for the stage, interiors, or the female body, it's a part of me that must create something new," she explains. After designing choreography for dance came designing for interiors. Hosker launched home interior companies Antage Bleu and Baby Bleu, where she was sourcing fabric to create high-end bedding collections. "So many of these gorgeous fabrics I had could not be used, but I was obsessed with them," Hosker describes. "That's when I began waking up in the middle of the night imagining dresses in my mind."
Hosker has always had an affinity for the allure of a dress. "I think it's a perfect garment because it's easy and extenuates the strengths of the female form with classic silhouettes but with a twist," she describes. "I knew I had to develop and design this line. I shot it, did a lookbook, and it just took off."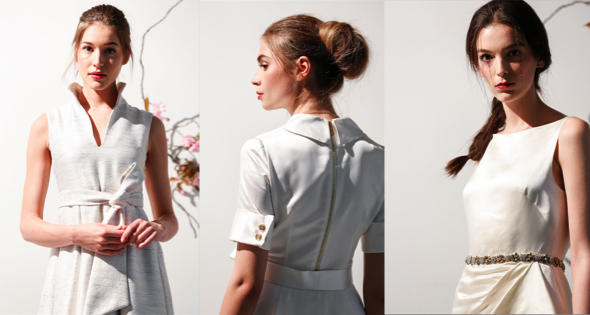 There's a heritage about Hosker's line that represents a history of the pieces and parts of her creative mind. Her designs have a decided balletic influence in form, shape, and movement, along with an understanding of fabric from her interior design background."You must have a curated eye for beauty. You're always looking to improve upon something that's there," she says.
Hosker currently produces four collections a year, three ready-to-wear and one bridal. "Designing the collection is the most rewarding part and the easiest," she says. "There is a stored-up reservoir of inspiration that comes from travel, architecture, street style, old movies, and women who inspire me." This reservoir is what she draws from, meditates on, and dreams on in every creative project. For Hosker, travel inspires everything. She selects parts from her experiences and pieces them together. "I'll pair a beautiful fabric that we've sourced from Scotland, but has influences of a visit to Greece, while part of the design reminds me of the architecture from Spain."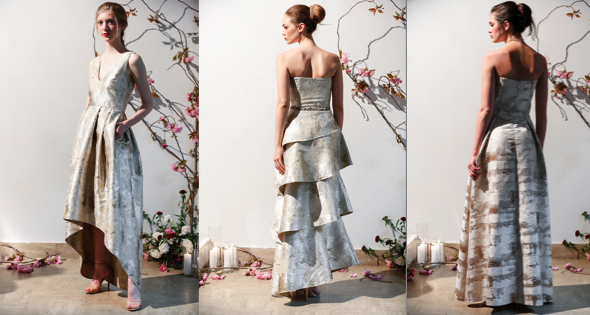 After mapping out inspirations, she sits down to work. "I end up sealing myself off somewhere where I can focus to produce CAD flat images of each garment," she explains. From there, her designs are suspended between the two cities of Charleston and New York, where they come to fruition by way of the garment district in Manhattan.
Patternmaking is an essential part of her design, where extra care is taken for the fit of each garment. "We make a muslin mockup of the dress with our patternmaker in New York, and then our fit model comes in to be fit," she says. Fit is very important to Hokser, who devotes a lot of time perfecting it. "A fit can make or break a brand."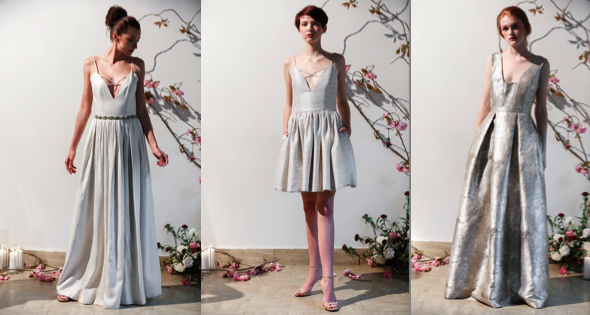 Once a pattern is made, a sample is created with the fabric Hosker selected. A lookbook is made and sent to buyers and the market, making it ready for a presentation like the one they gave this past season at New York Fashion Week Bridal.
Hosker's flagship boutique, Mason Hosker, recently opened its doors in downtown Charleston. Her State Street storefront houses her collective history of inspiration and continues to manifest itself into Mason Hosker. "At the very end of the day, I design clothes that I would want to wear and that I would like to see on women I adore and love."

MASON HOSKER
17 State St, Charleston
masonhosker.com | @masonhosker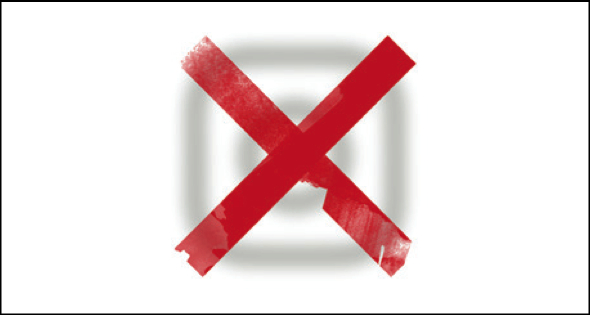 Is Your Instagram Reach Down? You Could be ShowdowBanned
Tools & Resources
---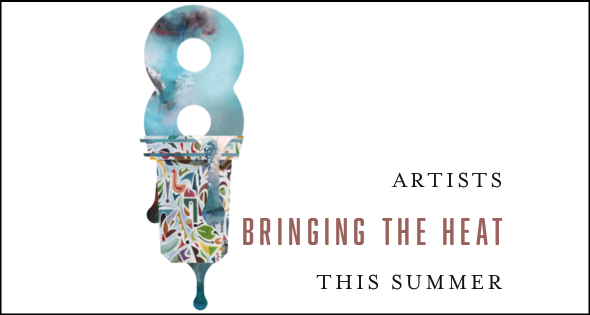 8 Artists Bringing the Heat This Summer
Visual Arts
---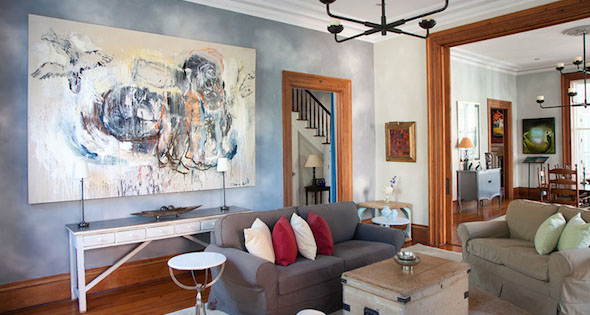 So You Bought a Piece of Art…Now What?
5 Tips From Collector Michele Seekings
---

SaveSave
SaveSave
SaveSave
SaveSave
SaveSaveSaveSave
Posted in Wearable on July 18, 2017 (Summer 2017) by Matt Mill.