Demystifying Indigo
THE COLOR & CULTURE OF THE LOWCOUNTRY
 by Emily Reyna
Somewhere between a deep purple and a luxuriant blue lies the color indigo, as rich in its history as it is in its hue.
Eliza Lucas Pinckney (1722-1793) was credited with harnessing the potential of this dye, developing it into one of the most profitable cash crops in pre-Revolutionary America, but there is so much more to be revisited, retold, and explored. Indigo has the unique potential to be a catalyst for community engagement through creative opportunities.
Lack of accessibility is the main reason people are not familiar with indigo, its origins, or how to use it. Cathryn Davis Zommer, Executive Director of local nonprofit Enough Pie, is leading the charge to change that. Sea Island Indigo founder Donna Hardy invited Zommer to try her own hand at the dye vat in Hardy's garage. During the process, Zommer was struck by the immense history of indigo, contrasted by its obscurity in a community that is so saturated by its effects. "There is an absence of a public area to go and dye," explains Zommer, "you have to know someone to get your hands in the dye vat."
Creating lasting community engagement requires knowledge of history, sustainable growing and dyeing practices, and accessibility for all. Examining the history of indigo helps us to appreciate its impact on culture, artists, and fashion designers.
"There was an unnamed African slave who was a huge part of Eliza Lucas Pinckney's process," describes Zommer. "There are a lot of people who led the indigo efforts who are unnamed and not credited."
Indigo has been used in many forms—from utilitarian work clothes to high fashion, wearable art—that have left an indelible mark on Charleston, and Enough Pie's key desire is to honor the history and impact by giving it new life.
One such way this will happen is through a partnership between Enough Pie and Clemson Design Build. Their most recent collaboration is the completely mobile and sustainable Vat Shack, the only public dye workspace where community members can learn how to dye with indigo. "There was a running list of people who wanted to come and dye," explains Zommer. "We were aware that there was a desire and need for people to dye, and we hope it will be well received." The mobile Vat Shack features a versatile design with open panels on each side, stackable stools, and enough workspace to accommodate 25 people.
The process of indigo is brought full circle within the Vat Shack as beginners learn from expert fiber artists who specialize in working with natural fibers and dyeing techniques. Zommer sees such a benefit when people understand the science behind the creative process and can learn from others along the way.
This resurgence of indigo also brings revived hope that new scientists, business experts, and artists will be inspired to tap into its vast possibilities.
"Any creative process we have not been exposed to broadens our horizons; it engages our senses at a totally different level, and it provides an opportunity to get creative. That is an important awakening that all should have in their lives. Every person is creative and has potential to be creative," says Zommer.
Soon the Lowcountry will be telling a different story about indigo, one where people are inspired to start using it for vibrant opportunities and collaborations.
---

1ST AND 3RD SATURDAY OF THE MONTH:
July 2, July 16, August 6, August 20, September 3, and September 17
from 9 am – 12 pm
The Vat Shack is on location at Joseph Floyd Manor Park, 2106 Mount Pleasant Street, on the Upper Peninsula of Charleston. Small squares of fabric will be available for dyeing at no cost; for a small fee you can bring a natural fabric or garment to dye with the assistance of the Vat Shack Den Mamas, all experienced fiber artists. Participants are encouraged to add their square to the community rag quilt that, once completed, will be on permanent display at the John L. Dart Library on Upper King Street.
THE DEN MAMAS:
Arianne King-Comer, Kristy Bishop, Heather K. Powers, Leigh Magar, Sharon Cooper-Murray, and Cara Ernst.
---
by Emily Reyna
From ART MAG 2016 Summer Issue

Indigo Vat Shack
by Enough Pie
enoughpie.org/indigo

Literary Artist Profile
Eugene Platt: Parallel Stories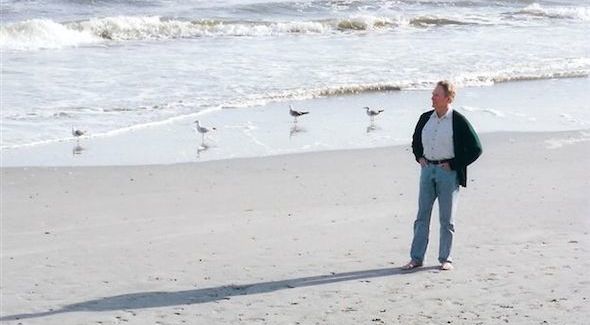 ---
Literary Feature
New Books by Local Authors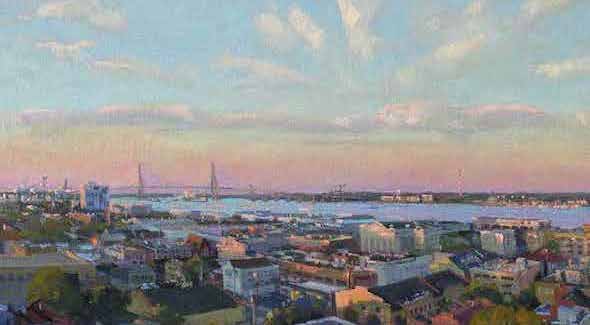 ---
Design & Decor
Gilded Metal by Mitchell Hill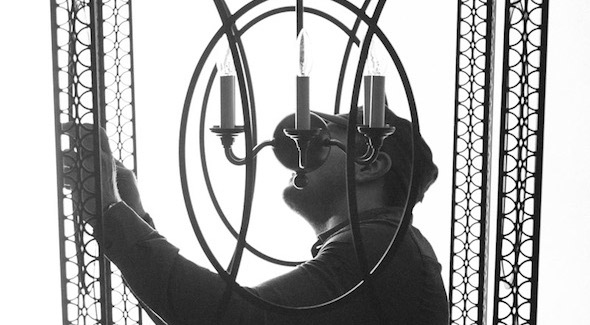 ---
Stay Connected:


Posted in Wearable on July 11, 2016 (Summer 2016) by Matt Mill.