Designing a Collection with Ali MacGraw and Susan Walker
WOMEN OF RESPECT
by Emily Reyna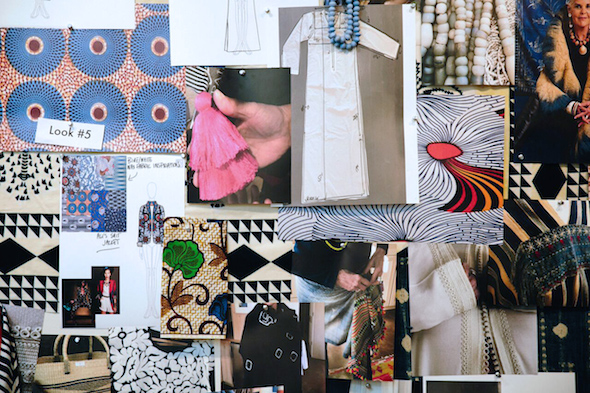 During the heat of summer in Santa Fe, New Mexico, two dynamic women serendipitously met and instantly connected. The shared passions between Susan Walker and Ali MacGraw created a friendship that led to a partnership that is ultimately creating a movement.
Walker is the owner of Ibu, a word meaning respect and a business she founded that empowers women from different countries by providing work and fair wage employment for their artisan techniques and designs through clothing and fashion.
MacGraw's very name is synonymous as an acclaimed actress, style icon, and global influencer, but not all know her passion for humanitarianism. She has invested so much of her life in service that her hometown of Santa Fe has named her a "Living Treasure" for her many years of activism.
As their friendship grew, Walker approached MacGraw about a potential partnership. "Last summer we went to dinner. I pitched the idea to her, and she jumped at the idea to be an ambassador for Ibu," recalls Walker. "She started drawing all these designs on the napkins – by the end of the dinner we had numerous ideas." The Ibu team still has the napkins from the very first "design session" that night in the restaurant in Santa Fe.
Creating wearable art is at the heart of what Ibu does, making it a natural progression to incorporate MacGraw's aesthetic into Ibu's brand.
DESIGNING A COLLECTION
"I wanted it to be something that Ali would naturally wear herself," explains Walker. "Ali had this one caftan she loved, so I brought it home to Jamie, our director of production and design, and she was able to make samples and patterns from the original piece."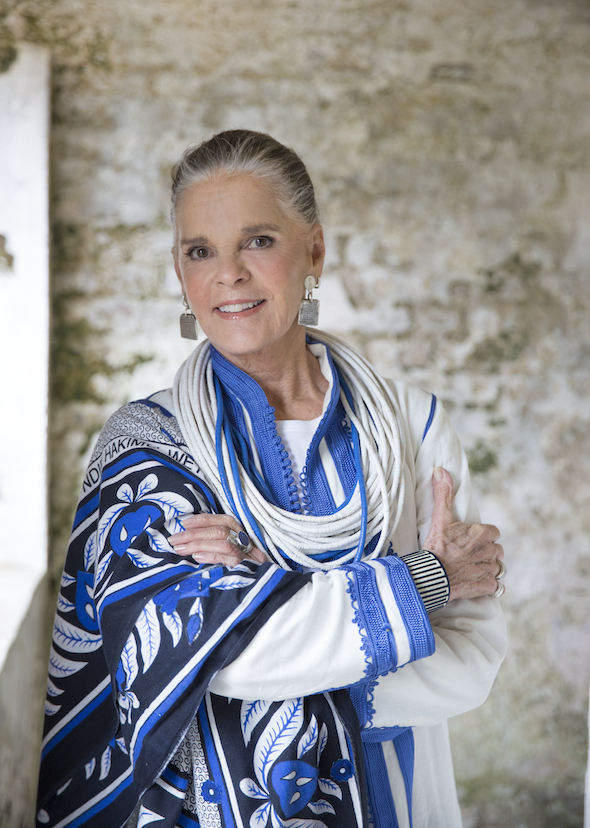 The caftan had a shade of periwinkle McGraw loved so much that it set the trajectory for the color palette of the entire collection. "We used the Pantone app to be able to pick up the exact color shade," tells Walker. "That periwinkle was the basis of the whole collection. We then added in a bright white that we thought would go well with it being the summer collection, and added in tangerine and silver for complementary colors."
From there the ideas flowed into jewelry to complement the caftan and then a pair of shoes.
"Last October, when I was staying in Santa Fe visiting Ali for a design session, she came into the guest cottage where I was staying and grabbed a roll of duct tape from a drawer. From there she started using the tape to make shoes that she wanted to design," describes Walker. "So I sent pictures to see if we could have them made. Our distributor must have thought we were crazy, but he said it would work." Those duct tape shoes are now prominently in the collection, and they come in four different colors.

A WORLDWIDE COLLABORATION
Ibu's designs remarkably represent a wide array of ethnic groups and cultures from around the world. In this collection alone, there is inspiration in the form of textiles, embroidery, patterns, and color palettes all made and represented by 18 different countries.
Walker talks about this design process in a very fluid way. It happens one piece at a time and very organically, with one person bringing an idea to the table and another adding on to it. In one look, there's a pant from Uzbekistan while the jacket originated from Pakistan. In another, a Nigerian caftan made for a man is re-worked for a woman. "Jamie came up with a new neckline, slit line, and embroidery to make it more feminine and unique," explains Walker.
DESIGN DEBUT
The finishing touches, final tweaks, and samples are ready for April 26th, when the collection will make its debut with MacGraw in a fashion show at the Cigar Factory.
Ultimately, this collaboration all started with a conversation and a friendship between two like-minded women passionate about the same things. MacGraw is now a part of this international women design group of Ibu because she embodies the ideals of an "Ibu" herself.
Which is exactly who they are designing for: women of respect.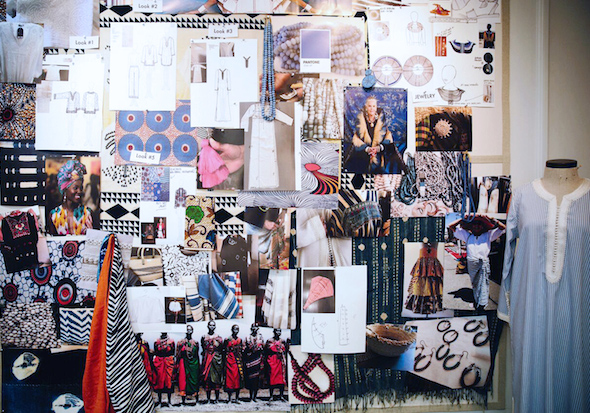 IBU MOVEMENT
183 King Street, Charleston
ibumovement.com
Stay Connected t0 the Arts: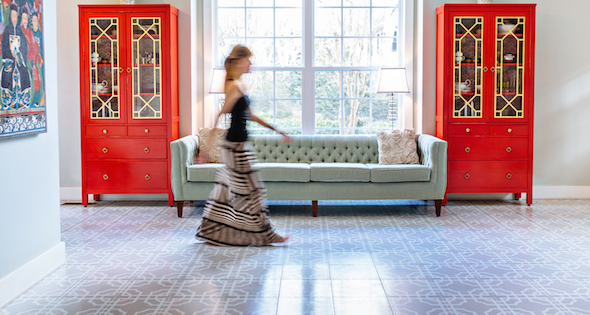 Mirth Studio: Art for Your Floors
Creative Entrepreneur – Design & Decor
---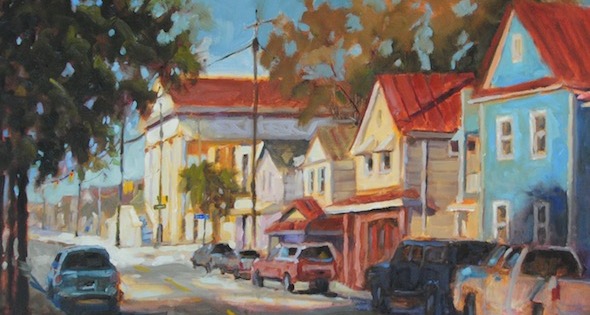 Laurie Meyer: Look Now Before The Views Change
Visual Arts
---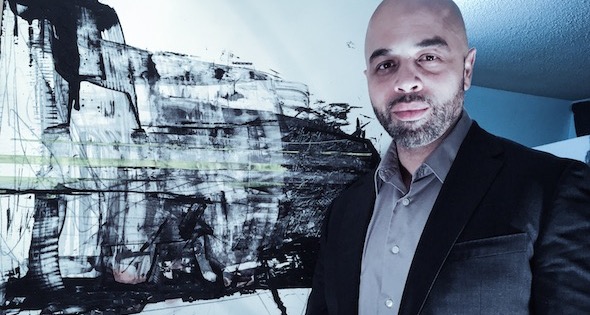 Jared Owens: When the Bare Walls Stifle You
Visual Artist Profile
---

Posted in Wearable on April 12, 2017 (Spring 2017) by Matt Mill.