Festival Guide: Georgia

Your Guide to This Season's Arts Festivals in
GEORGIA
---
---
 SCOTT ANTIQUE MARKETS
2nd weekend of each month March to December | Atlanta, GA
The Scott Antique Market is a monthly haven for collectors and dealers whose tastes lean towards antiques. It's dubbed the world's largest indoor antiques show, so if you're serious about antiquing, you should probably wear comfy shoes.
---
 SAVANNAH MUSIC FESTIVAL
March 23 – April 8, 2017 | Savannah, GA
Hightail it down to SAV for their killer music festival. Their international roster compares the music of South Africa with the American South, a Cajun Dance Party, old-time music masters, and more.
---
 SPRING FESTIVAL ON PONCE
April 1 – 2, 2017 | Atlanta, GA
The Festival on Ponce is an arts and crafts festival set in the historic Olmsted Linear Park. You'll enjoy the gorgeous landscape designed by one of America's most celebrated landscape architects, Fredrick Olmsted Sr., along with over 125 displays of fine arts and crafts, folk, and "outsider art."
---
 DOGWOOD FESTIVAL
April 7 – 9, 2017 | Atlanta, GA
The blossoming of the Dogwood tree means good times are coming in ATL. The artist roster is both extensive and impressive.
---
 SWEETWATER 420 FESTIVAL
April 21 – 23, 2017 | Atlanta, GA
This smorgasbord of a music festival features three stages (one being a not-so-silent disco!), a comedy tent, and the SweetWater Experience Tent. If you had to pick only one day, go for Saturday, but if you can hang for all three, more power to you.
---
 INMAN PARK FESTIVAL
April 28 – 30, 2017 | Atlanta, GA
This neighborhood festival and tour of homes was started in the '70s to highlight revitalization efforts. Now the Festival features music, food, kids activities, parade, and an artist market.
---
 SHAKY BEATS
May 5 – 7, 2017 | Atlanta, GA
An offshoot of Shaky Knees, this festival focuses more on electronic, indie, and hip-hop acts. Come join the party.
---
 SHAKY KNEES
May 12 – 14, 2017 | Atlanta, GA
This is three days of stellar music lineups. If money and time are no object, go for the three-day VIP pass and tie your shoes tight…there's dancing to be done.
---
 ATLANTA JAZZ FESTIVAL
May 26 – 28, 2017 | Atlanta, GA
From the smooth to the funky, this free three-day blowout in Piedmont Park is the culmination of the city's 40 Day of Jazz initiative. Look out for featured artists Robert Glasper, Macy Gray, and Freddy Cole.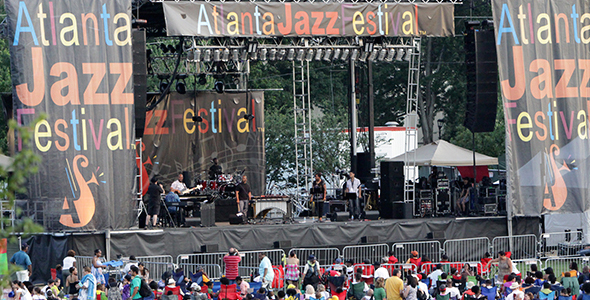 ---
 ATLANTA FOOD AND WINE FESTIVAL
June 1 – 4, 2017 | Atlanta, GA
This festival is where every culinary enthusiast's dream comes true with classes, tasting tents, dinners, and more. Buy a tent pass, a day pass, or if you're feeling really indulgent, splurge for the Connoisseur three-day pass.
---
 OLD FOURTH WARD ARTS FESTIVAL
June 24 – 25, 201 | Atlanta, GA
The Old Fourth Ward Arts Festival at the Historic Fourth Ward Park is a two-day celebration of community and tradition for people of all ages, races, customs, and interests. The festival is a major celebration of the arts while honoring the rich history of the community.
oldfourthwardparkartsfestival.com
---
MORE SPRING FESTIVAL GUIDES
South Carolina | North Carolina
Stay Connected to More Arts Festivals: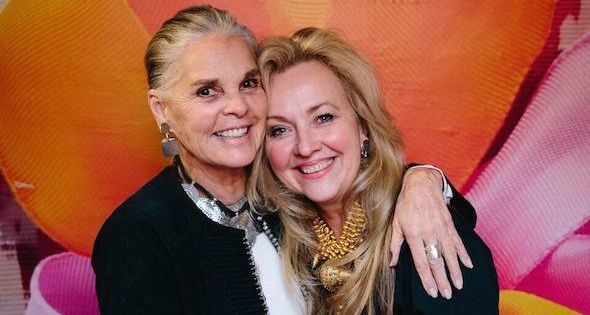 Designing a Collection with Ali McGraw and Susan Walker
Wearable Arts Creative Entrepreneurs
---

Preparing for Festival Season: Keeping Digital Memories in Today's Day and Age
Social Cues from The Modern Connection
---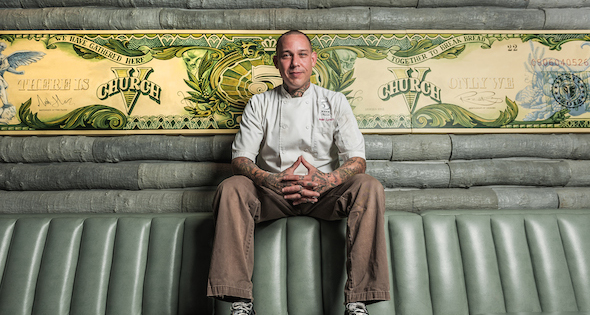 5Church: A Tale of Three Cities
Combining Visual and Culinary Arts
---

Posted in Events on April 12, 2017 (Spring 2017) by Matt Mill.