Festival Guide: North Carolina

Your Guide to This Season's Arts Festivals in
NORTH CAROLINA
---
---
 MERLEFEST
April 27 – 30, 2017 | Wilksboro, NC
Wilkes Community College's fundraiser will keep to their tradition of celebrating music from the Appalachian region along with genres such as country, rock, Americana, and bluegrass. Over fifty bands will grace thirteen stages during this four-day festival.
---
 LEAF FESTIVAL
May 11 – 14, 2017 | Black Mountain, NC
Leaf, a non-profit whose mission is to create a community by expressing individuals cultures through music and the arts, hosts the Leaf Festival each year to celebrate global gratitude. Individuals from more than 30 countries participate in this festival by sharing their culture through music and dance, handcrafted arts, poetry, culinary arts, and healing techniques.
---
 NC BREWERS AND MUSIC FESTIVAL
May 12 – 13, 2017 | Rural Hill, NC
A celebration of music, North Carolina, and its craft brewing traditions, NCBMF will delight you with eight bands and as many NC brewers who can be here, serving free tastings of their finest brews for over three hours, all in the confines of one of the largest open and beautiful areas in Mecklenburg County!
---
 BEER, BOURBON, & BBQ FESTIVAL
May 13, 2017 | Charlotte, NC
Beer, Bourbon, and BBQ are the three key ingredients to this traveling festival with a portion of the proceeds going to The Spirit and Hope Foundation. The admission ticket grants access to tastings of over 60 beers and 40 bourbons, and barbeque vendors will be nearby for when the hunger kicks in.
---
 SOUTH END HOPS FESTIVAL
May 13, 2017 | Charlotte, NC
The South End Hops Festival brings North Carolina breweries, food trucks, and bands together, with proceeds benefiting RescuedMe.
---
 MOOGFEST
May 18 – 21, 2017 | Durham, NC
Moogfest is the synthesis of music, art, and technology. This mind-expanding conference attracts creative and technology enthusiasts for three days of participatory programming in Durham, North Carolina. Performing artists include early pioneers in electronic music, alongside pop and avant-garde experimentalists of today.
---
 THE RALEIGH ARTS FESTIVAL
May 19 – 21, 2017 | Raleigh, NC
Raleigh's local art scene is brought to the city center with performances, an art market, juried art exhibitions, rhythm performers and drummers, and street pianos. A highlight of this event is ArtBeat, where the public is encouraged to participate in the creation of an installation using LED lights, bio-reactive technology, and Gamelan instruments.
---
 RIVER ARTS DISTRICT STUDIO STROLL
May 20 – 21, 2017 | Asheville, NC
Part of the RADical Daze with three big events. In addition to the Studio Stroll, watch 50 artists create a massive 15,000 square foot mural at the Burners and Barbecue Mural Event, and go to a Arts2People fundraiser for the very unique Foundation Skate Park on Saturday.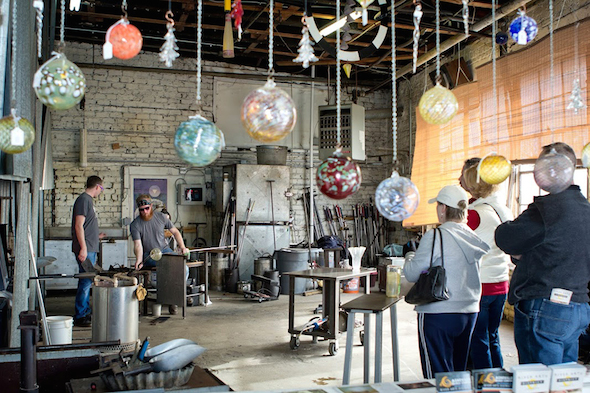 ---
 MONTFORD MUSIC & ARTS FESTIVAL
May 20, 2017 | Asheville, NC
Two historic streets in the Montford community will be lined with over one hundred artists, craftsmen, plants, and food vendors. Music will be played live non-stop throughout the day with more than 20 bands scheduled to perform on two stages.
---
 AMERICAN DANCE FESTIVAL
June 3 – July 29 | Durham, NC
Each summer Durham becomes the "beating heart of the dance world" as dance companies from around the world gather to premiere work at the American Dance Festival. This festival is a major influence in the modern dance world, with over 26,000 people seeing performances by more than 20 companies each season.
---
 TASTE OF CHARLOTTE
June 9 – 11, 2017 | Charlotte, NC
Get your taste buds ready for the Taste of Charlotte festival, featuring more than 30 local restaurants. Using token coins, guests are able to sample appetizers, entrees, and desserts while being entertained by street performers and music. Participating restaurants will be entered in the Best of Taste competition, and the Race to the Taste 5k and Cupcake Walk will be held on Saturday morning.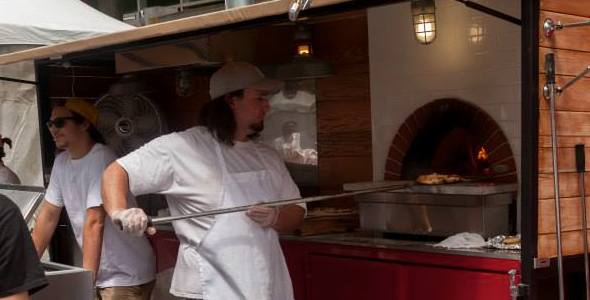 ---
 HOPSCOTCH MUSIC FESTIVAL
September 7 – 10, 2017 | Raleigh, NC
Four days and 12 venues, Hopscotch Music Festival will host over 130 bands, with 40% of the bands being from or based in NC. A wide variety of musical genres and activities, including photography and the SiteWork art exhibition, add to the experience. The Hopscotch Design Festival falls at the same time and will discuss how design is shaping the future. Hopscotch will take over Raleigh and rejoice in a citywide celebration of the arts and creativity.
---
 NORTH CAROLINA SEAFOOD FESTIVAL
October 6 – 8, 2017 | Morehead City, NC
October is national seafood month, and what better way to celebrate then with the NC Seafood Festival. This festival includes seafood cooking demonstrations and challenges as well as music, a fishing tournament, a boat show, and the Blessing of the Fleet celebration. NC Seafood Festival educates guests on the importance of local seafood and how the seafood industry positively impacts their community.
---
MORE SPRING FESTIVAL GUIDES
South Carolina | Georgia
Stay Connected to More Arts Festivals: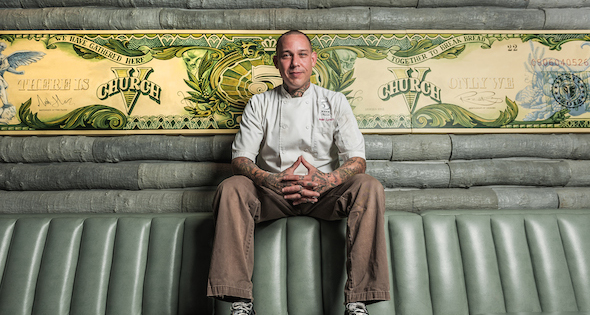 5Church: A Tale of Three Cities
Visual and Culinary Arts Profile
---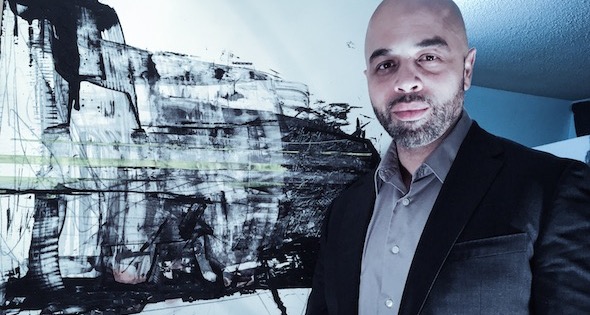 Jared Owens: When the Bare Walls Stifle You
Visual Artist Profile
---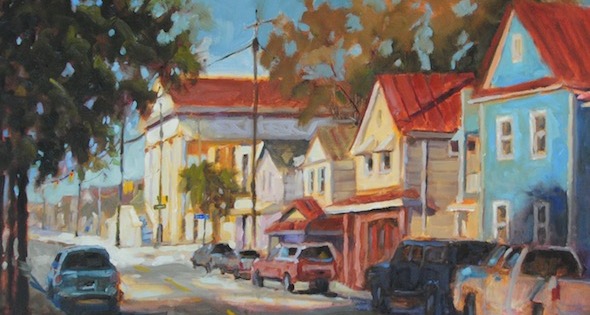 Laurie Meyer: Look Now Before The Views Change
Visual Arts
---

Posted in Events on April 12, 2017 (Spring 2017) by Matt Mill.