Festival Guide: South Carolina
Your Guide to This Season's Arts Festivals in
SOUTH CAROLINA
---
---
 IRON CITY FESTIVAL
April 14 – 15 2017 | Blacksburg, SC
Thousands come to Blacksburg every third Saturday in April where family fun meets small town charm. The festival has a street fair, live entertainment, art fair, cake contest, model trains, and kids activities.
---
 INDIE GRITS
April 20 – 23, 2017 | Columbia, SC
This film festival has expanded to include an official artist-in-residency program, art installations, and a variety of performing arts acts, plus family friendly activities like Hip Hop Family Day. Check out the Spork in Hand Puppet Slam, but leave the kiddies at home for that one!
---
 ARTFIELDS
April 21 – 29, 2017 | Lake City, SC
The historic farming community of Lake City opens its arms for ArtFields' nine-day festival. Artists from 12 southeastern states are chosen to participate and show their work at the event. Festival-goers will be able to cast their votes for their favorite artists in the running for as much as $100,000 in cash prizes.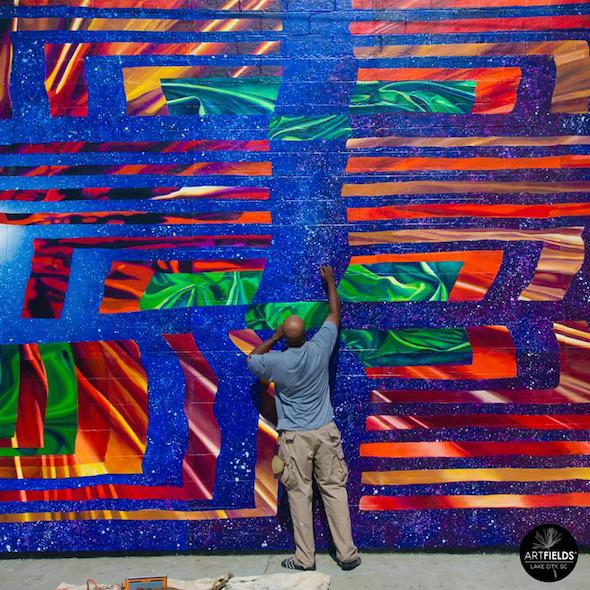 ---
 DIG SOUTH INNOVATION CONFERENCE
April 25 – 27, 2017 | Charleston, SC
DIG ICON is a hybrid of conference and festival, showcasing the tech and creative industries with panel talks, pitch sessions and demonstrations. They feature live music, Shindigs and Mashups, and showcase the most innovative folks through the DIG Create series.
---
 ART MARKET AT HISTORIC HONEY HORN
April 29 – 30, 2017 | Hilton Head, SC
This fine art festival is a juried art and craft festival. Held at the historic sixty-eight-acre property, over ninety artists and craft vendors will set up shop. While pursuing the art, food and drink will be available for purchase from local vendors.
---
 EDISTO DAY BAZAAR ARTS AND CRAFTS FESTIVAL
May 2, 2017 | Edisto, SC
Held annually on the first Saturday of May, this day bazaar features handmade quilts and gifts from local merchants, baked goods, books, attic treasures, plants, jewelry, and boutique clothing.
---
 NORTH CHARLESTON ARTS FEST
May 3 – 7, 2017 | North Charleston, SC
Hosted by the City of North Charleston Cultural Arts Department, the nine-day festival provides affordable or free access for the community to experience visual arts, dance, music, and theatre performances. The growing event benefits the community and all who visit and participate in the festival.
---
 LOWCOUNTRY SHRIMP FESTIVAL
May 6, 2017 | McClellanville, SC
The annual Lowcountry Shrimp Festival is a celebration of the annual Blessing of the Fleet, a long-standing tradition to bless fishermen and shrimpers with a good season…and an excuse to fill your belly with shrimp, beer, and other Lowcountry cuisine. They'll also have live music and a kid's corner filled with inflatables, face paint, and a petting zoo.
---
 ARTISPHERE
May 12 – 14, 2017 | Greenville, SC
Artisphere closes the streets of downtown Greenville and brings more than 100 artists and thousands of visitors to the Upstate of South Carolina for one of the best arts festivals around. Enjoy artist demonstrations, culinary arts, live music, auctions, food, wine and craft beer.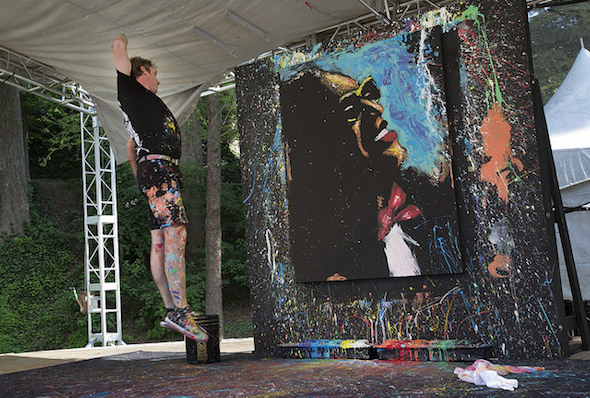 ---
 BLUE CRAB FESTIVAL
May 20 – 21, 2017 | Little River, SC
The Blue Crab Festival brings over 50,000 guests into their two-day family friendly festival by highlighting local stores, restaurants, and talent in the North Myrtle Beach area. Local bands will entertain guests as they enjoy food vendors, artists and craft booths, and kid friendly activities. Proceeds from this event support local non-profits and community groups.
---
 SPOLETO FESTIVAL USA
May 26 – June 11, 2017 | Charleston, SC
This 17-day festival engulfs the city of Charleston with opera, dance, theatre, chamber music, and more. Spoleto is the American counterpart to Festival of Two Worlds in Spoleto, Italy. Charleston's historic churches, theatres, and public spaces are filled with some of the finest productions from international companies of the highest caliber.
---
 PICCOLO SPOLETO FESTIVAL
May 26 – June 11, 2017 | Charleston, SC
Piccolo Spoleto is the sister festival to the concurrent Spoleto Festival USA. Piccolo has a strong visual arts presence, and offers 500+ free or low priced events that welcome both the local community and visitors into the peninsula Charleston boroughs and the neighboring towns and islands.
Piccolo Spoleto Outdoor Art Exhibit featured in our Spring Issue.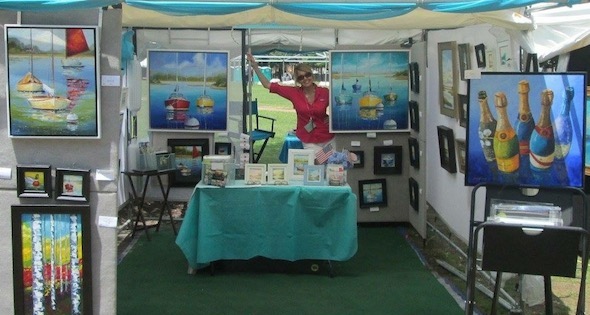 ---
 SWEETGRASS FESTIVAL
June 3, 2017 | Mt. Pleasant, SC
Celebrate Charleston's Gullah Geechee heritage with dance, craft, music, skits, and traditional Geechee cuisine.
---
 CARIFEST
June 22 – 25, 2017 | Charleston, SC
June is Caribbean American Heritage Month and Carifest celebrates the deep lineage from the Caribbean Islands to the Lowcountry, heritage that dates back to the 17th century. Don't miss the costumed parade through downtown!
---
 TASTE OF CHARLESTON
Charleston, SC
The annual Taste of Charleston features a harbor tour, an iron chef competition, and the main event at Boone Hall Plantation in Mt. Pleasant, and benefits local charities. Area restaurants will offer samples of their best dishes; wash it down with a glass of beer and wine, and enjoy live music under the oaks.
charlestonrestaurantassociation.com
---
MORE SPRING FESTIVAL GUIDES
North Carolina | Georgia
Stay Connected to More Arts Festivals: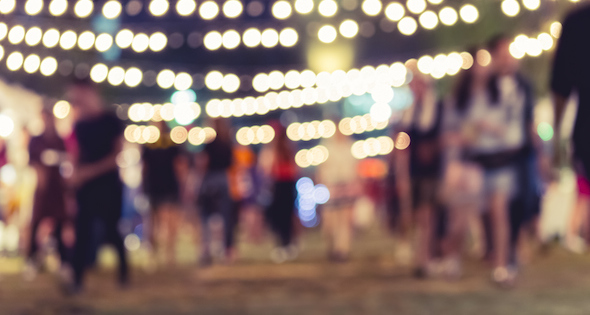 Preparing for Festival Season: Keeping Digital Memories in Today's Day and Age
Social Cues from The Modern Connection
---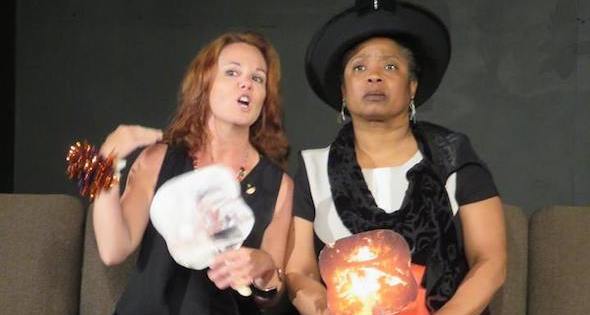 PlayFest: The Creative Crème
Performing Arts
---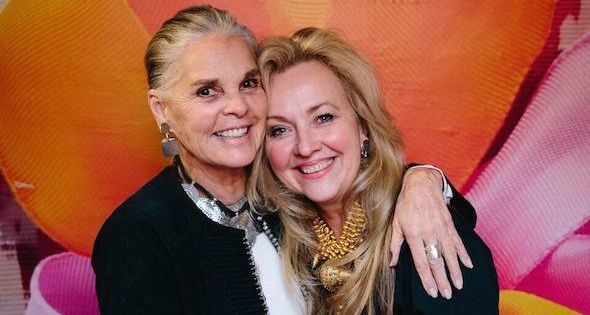 Designing a Collection with Ali McGraw and Susan Walker
Wearable Arts Creative Entrepreneurs
---

Posted in Events on April 12, 2017 (Spring 2017) by Matt Mill.