Jason Isbell
Chasing the Song: My (Failed, One-Sided) Journey with Jason Isbell
by Stacy Huggins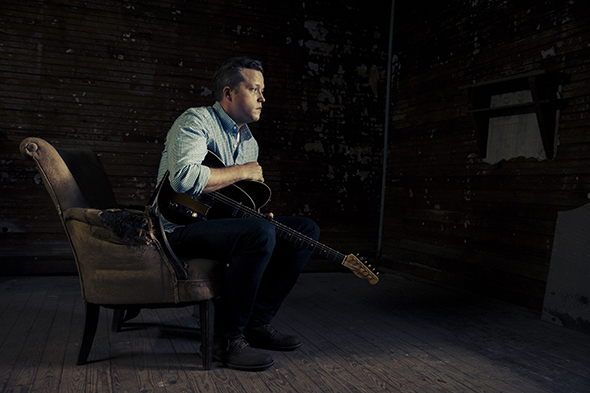 One of the major perks of this job is getting to interview artists that one admires.
Through years of covering the arts in this incredible city, I've had the privilege to speak one-on-one with some of my biggest heroes, like the time I got sit down with Scott and Seth Avett, just before they took the stage at the Performing Arts Center. It was one of the greatest nights of my life.
When the Charleston Music Hall announced that Jason Isbell was going to be playing two nights this fall, two decisions were immediately made. First, that we were going, both nights, no matter that we'd just seen Isbell play a sold-out show at the Music Farm in Columbia days before. The second decision was that I was going to interview Jason Isbell. It would be one of the greatest gets of my writing career. I set about trying to make it happen immediately.
Isbell is something of a Southern Gothic miracle. Isbell was born into a musical family in Green Hill, Alabama, a tiny, rural town about 30 minutes from the famed musical mecca of Muscle Shoals, Alabama, and two hours from the Grand Ole Opry in Nashville, Tennessee, two iconic settings that would star in pivotal roles in Isbell's career. His grandfather and uncle began teaching him to play music when he was just an ankle-biter. Isbell went on to play on the Opry stage as a teenager, then get a publishing deal with FAME Studios in Muscle Shoals, and find a friend and mentor in David Hood, a legendary musician himself, and father to Patterson Hood of the Drive-By-Truckers.
I first saw Isbell with the Drive-ByTruckers, a raucous, Southern rock band that brought Isbell into the national spotlight at the young age of 22. Isbell spent six years with the Truckers, and his journey with them seems like the stuff of rock and roll mythology. Success was marred with drugs and alcohol; his gifted musicianship and shifting relationships created a fertile yet volatile playground for making incredible music. But these things can never last. Look at icons like Jerry Garcia. These gifted stars burn brighter than us normal folk, but they are heartbreakingly short-lived for this world.
It's probably a miracle that Isbell and DBT parted ways. Isbell is considered, at least in my circle, an even greater musical force on his own. His 2013 album Southeastern is a seminal album. The songs convey internal and external struggles that make for extremely powerful music. Heart breaking ballads like "Cover Me Up" and "Traveling Alone" make you grateful for the love you have found in your life. Others, like "Elephant," have the power to reduce me to tears, any time, anywhere I hear it. While his songs are clearly personal, there's something about the human condition that makes them simultaneously relatable. It's comforting, to hear that we're all subject to the same challenges in life. Jason Isbell just has a gift to put them to incredible music, with his singular voice, his storytelling, and his gifted musicianship.
This is a big year for Isbell. He released Something More Than Free on July 17. Isbell and his wife, Amanda Shires, a gifted fiddle player, just welcomed their first child. Isbell will be playing sold-out shows across the country this fall and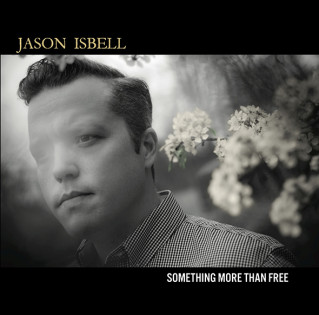 then head off to tour Europe in the New Year. I doggedly pursued getting an interview with Isbell, searching for a sliver of time that would work for his busy schedule. It never happened.
All the while I kept hearing moving interviews with Isbell, and his new album seemed to be playing every time I turned on the radio. It was disappointing for a bit, to hear the songs that I was so eager to ask him about, being explained to other writers. But it became ok as I learned so much more than I'd ever probably have had the nerve to ask him about. Like his song "Children of Children," which is a moving tribute to his mother who had Isbell at the young age of 17. Or how he has to work a little harder to access the emotion that gives such life to his songs without the liquid courage of alcohol.
Isbell seems to have an uncanny acceptance of his own flaws coupled with a hopeful outlook, despite all the blows he has taken over the years. Something More Than Free sounds like someone who has grown up a bit, whose soul is feeling a bit lighter, with more to live for than ever before, and a lot more consideration for the love that has brought him this far.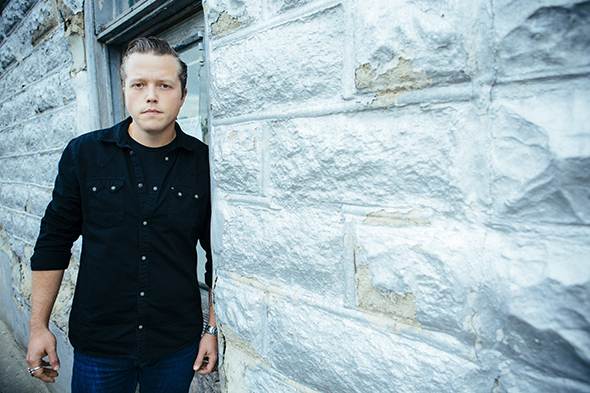 JASON ISBELL
Charleston Music Hall
October 16 and 17, 2015
---
Stay Connected:



Posted in Performing on October 2, 2015 (Fall 2015) by Matt Mill.