Kate Waddell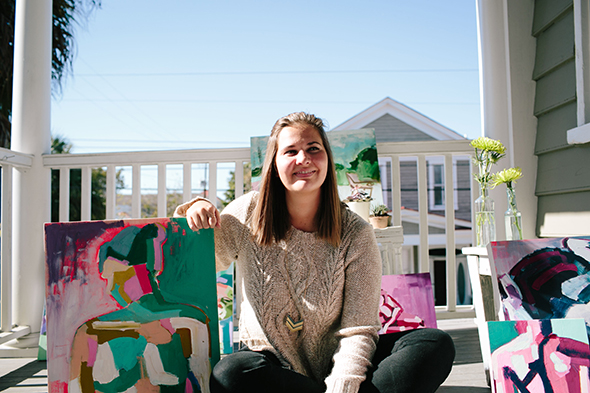 Art school can be the death of a young artist. Kate Waddell left her first art class at College of Charleston discouraged and ready to put away her brushes for good.
But great teachers don't let that happen. Waddell's professor, the late Tony Csavas, encouraged her to press on and embrace her voice. That is the mark of a great teacher.
Waddell will graduate from CofC this May, and her best graduation gift will surely be her first post-collegiate art show, a pop-up exhibition at Candlefish in downtown Charleston. Candlefish is a gem of a store, full of beautifully curated goods for him, her, and home. While shopping on King Street one day, Waddell and friends found the recently opened store, and instantly knew she wanted to have an art show there.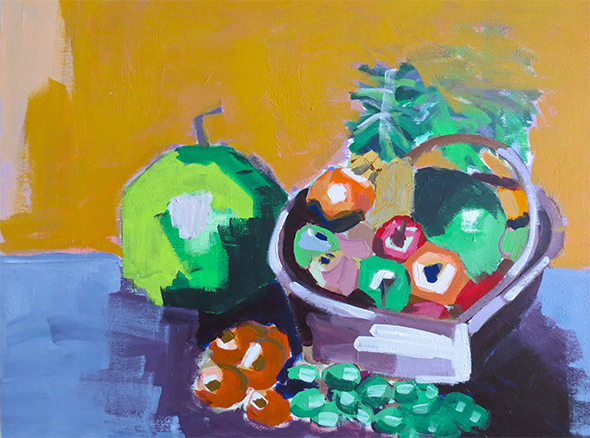 Go For It.
Waddell confessed that she was 'totally terrified' to ask, but she asked anyway. The collaborative and clever folks at Candlefish surprised her with a 'Yes!' and the rest is history. We admire Candlefish's support of the arts and hope to see more businesses follow their lead.
Waddell's distinctive work is finding its way into homes across the globe, with commissions coming from as far as Australia or Sweden. The guidance of mentors like Teil Duncan and Lulie Wallace have helped Waddell develop her business.
Her bright colors and heavy lines bring both lightness and weight to the work. Waddell is developing a new body of work for her exhibition at Candlefish, with more pastoral, Southern scenes, and she aims to have 25 brand new paintings to unveil on May 7.
If we could say one thing to the artist, it would be, "You've got this."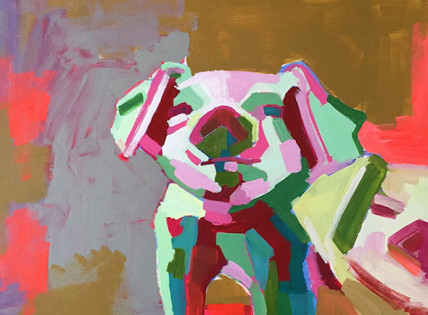 Meet the Artist
May 7 at Candlefish | 6 – 9 pm
71 Wentworth Street
candlefish.com | 843.371.1434
Posted in Visual on April 19, 2015 (Spring 2015) by admin.