Lighting a Match for a New Creation
There's a new ballet company in town, and it is called Ballet Evolution. They can thank The Little Match Girl for their inception.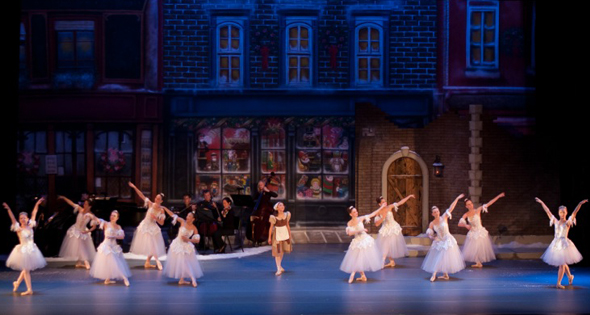 First performed in 2014, The Little Match Girl was the collaborative effort between several local talents: composer Laura Ball, choreographer Jonathan Tabbert, and musical director Sandra Nikolajevs, director of Chamber Music Charleston. The rather bleak story is based on Hans Christian Andersen's story, written in 1845, about a young girl selling matchsticks on the streets on New Years Eve. She falls asleep to visions of Christmas feasts, dazzling trees, and finally her Grandmother, as she freezes to death in her sad end.
Tabbert says the success of this original ballet was because "it was a story that had meat—it was tragic, but there were lighthearted moments too.  And it was compelling to have live music on stage with the dancers showing the beauty of collaboration." Ball agreed that the power of the story "has a universal message—The Little Match Girl is every girl, it is such a human and heartfelt tale."
The show's immediate and surprising appeal ensured its return for holiday 2014 performances. The cast of The Little Match Girl featured young dancers from the Charleston Ballet Institute, which Tabbert co-founded with Stephen Gabriel, his colleague from the former Charleston Ballet Theatre. Two young dancers shared the role of the Little Match Girl: 14-year old Grace Rauton and 16-year old Arin Shivvers. "I will always have a place in my heart for the Nutcracker, but this offers another option for people," Tabbert says.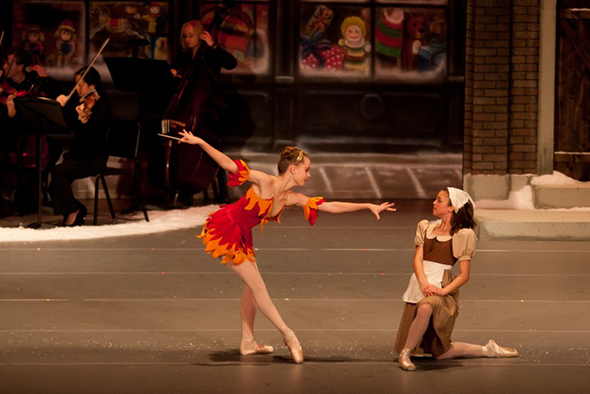 This production lit a spark for something bigger to happen.
"This was the collaborative testing ground to form a new ballet company for Charleston, called Ballet Evolution—a smaller and more sustainable entity which draws on the talents of many and hopefully blows it out of the park," Ball explains. The works that this group will present revere the classic model, but transform it into an innovative, contemporary product. Ball is passionate when she talks about the prospect: "with Ballet Evolution, so many incredible artistic forms are coming together in perfect synergy—dance, composition, choreography, design, chamber music—all in a live and vibrant form that invites the public to experience art in the way the masters originally intended."
The next performance is already underway and will take place on February 27 and 28. Ancient Tales takes "a look back at old world tales from Ancient Greece and as far back as the beginning of time with our world premiere ballet and original score for Creation," Tabbert says. Ball discusses their creative process: "Charleston has such a rich history of lore, story, and new origins for so many of us. The opportunity to delve into older stories of how we came to be and who we are—mythology, fairy tales, creation stories—are absolutely irresistible as a storyteller."  The impresarios are hiring dancers and scheming new projects, and they have planned and booked venues for the next three seasons. "We are eager to give Charleston a new model for a multi-disciplinary arts organization that it can be proud of," Ball says. "At the end of the day, telling our own stories and making our mark in history as artists is what it's about—that's our job."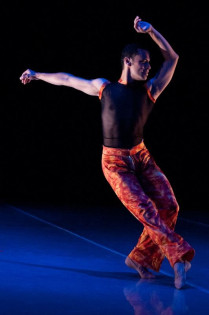 We look forward to seeing their story unfold.
words: Eliza Ingle
Ballet Evolution
Balletevolution.org
Posted in Performing on January 14, 2015 (Winter 2015) by admin.