Preparing for Festival Season

by Ashley T. Caldwell, CEO
In today's day and age, keeping memories digitally can seem overwhelming.
With limited phone storage, and a multitude of apps and social sites to post to, it's easy to let the moments you'll want to remember get lost in the shuffle. Or worse: it's tempting to post every memorable moment or idea to your Facebook feed in a diary type fashion for the world to read. Just don't.
Here are some tips to keep you organized, so you can keep your experiences documented and saved for years to come:
TIMEHOP: This app and website is free to use and allows you to sync all your social networks to your profile. Every day, Timehop will pull your history and remind you what you were doing on this day in years past. This is a super way to pull archives from your shared memories.
GOOGLE PHOTOS: Have a Gmail account? You're able to use Google Photos to backup photos on your devices to the cloud. Then you're able to delete the original photos from your phone to free up space. You can access your photos anytime using the Google Photos app or by going to google.com/photos when logged into your Gmail account.
FACEBOOK: Yes, this is a fantastic way to keep memories and document experiences, but fine-tune your privacy settings to tailor your audience by using lists. For example:  I would rarely, if ever, post that you're out of town – except to a select few who you undoubtedly trust. If you want to share photos while on vacation, you could choose a specific list (like close family) to share those memories with. That way they'll be documented and saved, but only the people you choose will see them. You can export your entire Facebook timeline, including photos, to keep a paper version of the memories you've shared there as well.
CHATBOOKS: Want to print the photos you take but don't have time to go through them all? Enter ChatBooks! You can sync the "favorite" photos in your Camera Roll on your phone, or pull from your Instagram feed and Facebook photos. They make it very easy, and you have a hard copy of your favorite photos.
MOMENTSAPP: Owned by Facebook, this app syncs with your camera roll AND your friends' camera rolls to share photos with each other 100% privately, right through the app. It works by tracking your location, confirming you're with people you're Facebook friends with, identifying who's in your photos, and then prompting to instantly share photos. Cool, right?
Happy memories!
THE MODERN CONNECTION
@AshleyTCaldwell and @TMCsocialmedia
themodernconnection.com
Stay Connected to the Arts:




Your Guide to This Season's Arts Festivals
Spring Arts Festival Guide
---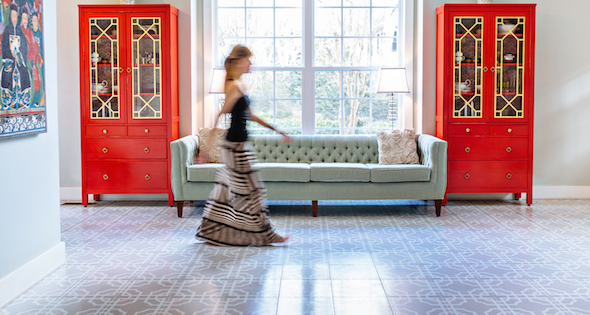 Mirth Studio: Art for Your Floors
Creative Entrepreneur – Design & Decor
---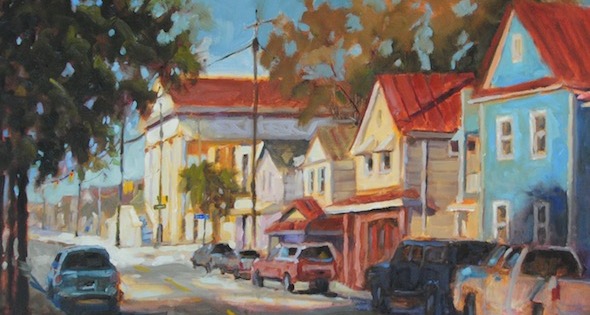 Laurie Meyer: Look Now Before The Views Change
Visual Arts
---

Posted in Class Instruction on April 12, 2017 (Spring 2017) by Matt Mill.