Shaking Up the Booze Biz
JOHNNY CALDWELL AND TANEKA REAVES—THE COCKTAIL BANDITS—ARE BUSTING THROUGH GLASS CEILINGS, ONE CRAFT COCKTAIL AT A TIME
by Katie Kerns Geer
If Johnny Caldwell and Taneka Reaves were stranded together on a deserted island with only one type of liquor available to them, they'd choose tequila. No question.
Tequila, in fact, is what these women do for a living. Meet the Cocktail Bandits, alcoholic beverage aficionados who concoct cocktails, sip mixed drinks, attend cool parties, visit local distillers and growers, and tell us all about it—all with a cool, feminine edge.
What began five years ago as an Instagram account and blog has blossomed into a full-service brand. Today, the Cocktail Bandits can be found making appearances at food festivals, serving up signature drinks at black-tie events, and teaching co-workers how to create cocktails at corporate retreats—all while finding the time to blog and post for their social media followers. They're also starting to promote their first book, Holy Spirits! Charleston Culture Through Cocktails, which will be released January 30.
But that's just their day-to-day. The Cocktail Bandits also have a more important mission: The women are helping break down racial and gender-based barriers—simply by showing up, again and again. "People of color don't feel welcome at downtown bars," Reaves says. "We want to be the bridge. When they see us at events, they feel encouraged."
Recently, Caldwell and Reaves were invited to help judge a craft beer competition in Washington, DC. In a room of 50 judges and brewers, they were the only women of color.
CREATIVE COCKTAILING
"We've always considered ourselves social butterflies," Reaves says. "We like to go out and see what's going on." The two met in 2004 at the College of Charleston on their first day of freshman year, and they became instant friends. But the Cocktail Bandits weren't born instantaneously—the idea took a while to ferment. After college, Caldwell attended law school, and Reaves entered the world of food and bev.
"I saw that Charleston really was growing and that cocktails were starting to boom," Reaves says. "So, I tried to figure out a way to get involved." Fast forward a few years, and both women were having a hard time finding employment. "We decided to jump out on faith and start our own thing."
They spotted an opportunity. "There were a lot of people covering food online. We wanted to do something different. And we wondered, 'What can we do every day that we won't get tired of?" The answer: Drink. And drink tequila, specifically. That first year, Caldwell and Reaves tasted over 300 tequilas and wrote about it.
"YouTube really inspired us, too," Caldwell says. "We saw women creating their own brands simply by teaching people how to do something." With the idea for Cocktail Bandits born, they went online to search for mentors and other boozy bloggers. But they came up short.
Being black women in the white-male-dominated booze industry, Caldwell and Reaves often felt like unwelcome outsiders. "When we were first getting started, we looked for mentorships in our community," Caldwell says. "It was difficult to find our own tribe in our industry. People were not very welcoming. We were met with some pushback."
She adds, "There was also a huge void of black female voices when it came to covering food and tourism." She is happy to see that changing: "Now we see more people of color blogging and writing."
But the industry wasn't the only place they felt outnumbered. More often than not, they'd look around the bars and parties they were attending and see nothing but an ocean of white people. They hope that their influence can help change that. "Just being present is the most important thing," Reaves says. "We're breaking down barriers. We're addressing stereotypes that no one is talking about in Charleston."
Charleston has been home to Caldwell since childhood, and both women are South Carolinians. Those roots are important to them. They love to visit South Carolina brewers, winemakers, and distillers in order to better understand the process and customs— and, in turn, be mouthpieces for South Carolina's booze culture. They were recently tasked with creating a cocktail using all South Carolina ingredients—the Charleston Place cocktail was born using southern sweet tea, Firefly Sweet Tea Vodka, Blenheim Spicy Ginger Ale, Tippleman's Lemon Oleo Saccharum, and good-old-fashioned lemon juice. The cocktail is garnished with a palmetto rose, crafted by local artist Fletcher Williams III.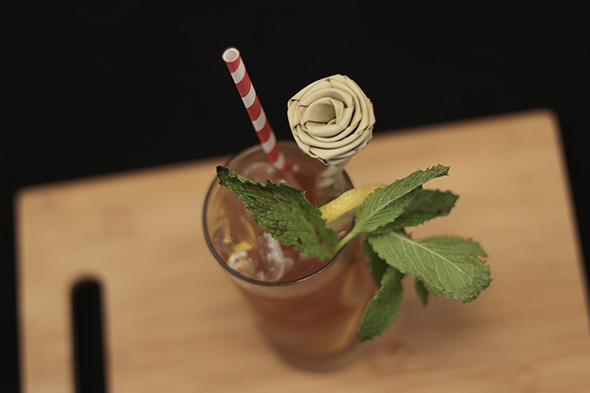 While the Cocktail Bandits' brand evolves and expands, their blog remains close to their hearts. "If it wasn't for the blog, we wouldn't be able to get our voices out and our message across," says Caldwell. That's why they were all on board when a publisher approached them about transforming the blog into a book.
"The book has been a labor of love," Reaves says. "We have learned so much about ourselves working on it and a lot about Charleston culture." In the book, the women pay homage to Charleston's Gullah heritage and its enormous contribution to many of today's food and beverage staples. They also dig deep into Charleston's brewing history: "It was upsetting to not find one image or story of an enslaved African brewing the beer. They were the ones doing it. It made us want to write their stories now."
They teach you how to make a mean cocktail, too. "The book is colorful, bright, and light, with a little bit of history," Caldwell says. "It's meant to entertain!"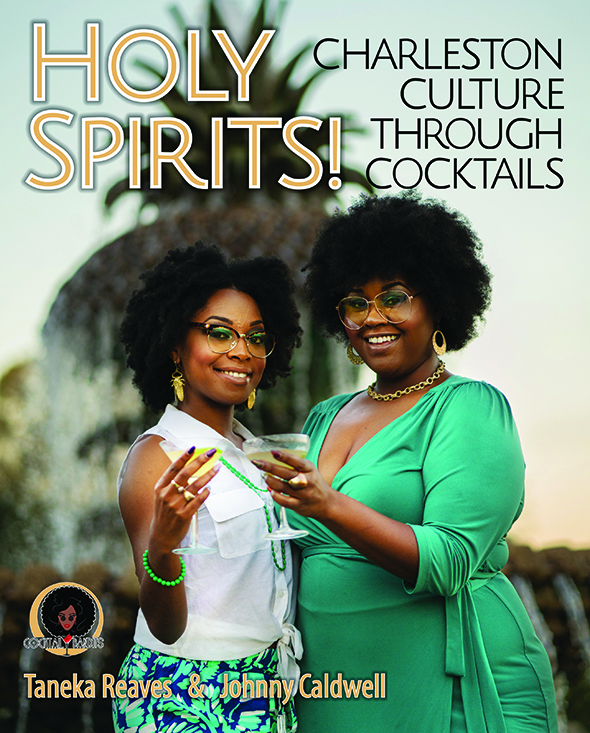 You can purchase Holy Spirits! at eveningpostbooks.com.
---
---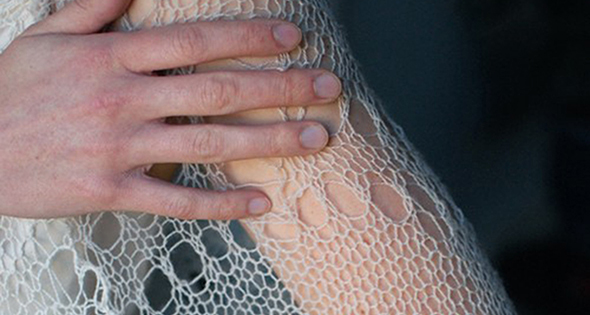 Slow Fashion
Emerging Designer Heather Rose Johnson
---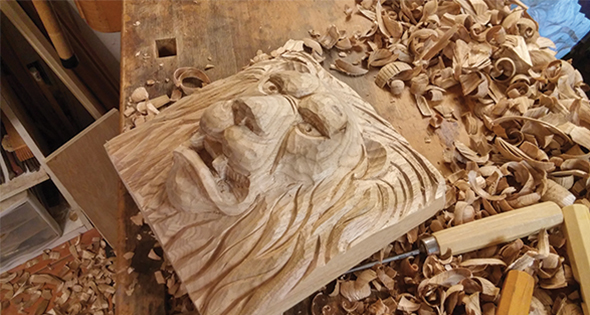 Artists To Watch
Meet These Artists This Winter
---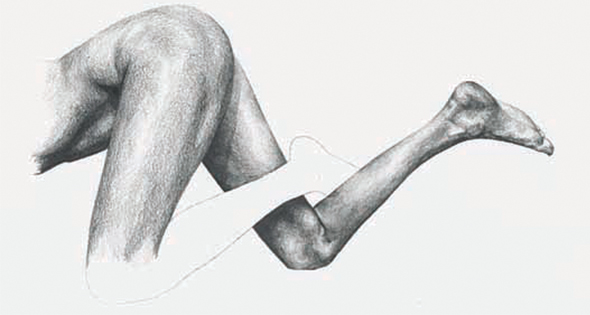 Breaking In
How A New Generation Of Artists Are Calling Charleston Home
---

Posted in Culinary on February 5, 2018 (Winter 2018) by Matt Mill.