Troubadour & Brian Coleman
Textile + Art Collaboration —
When Lindsey Carter designs a new season of clothing for her line Troubadour, she often draws inspiration from the arts, and from cultural eras or movements. Carter's own home is filled with original artwork, so it's only natural that visual art bleeds into her wearable art.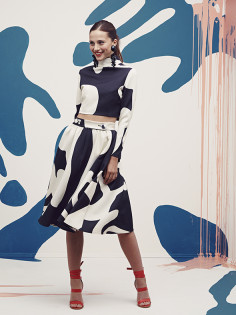 A few years back, Carter visited the Peggy Guggenheim Collection in Venice, where she first began to fall in love with the Bohemian socialite's adventurous spirit. Guggenheim traversed the Atlantic during the early 20th century, collecting work by Cubist, Surrealist, and Abstract Expressionist artists who would become, in part due to her attentions and promotion, major players of art history.
Carter wanted to recreate the gallery girl spirit with her Fall/Winter 2015 collection, thinking, "what would Peggy Guggenheim do?" as she drafted up her bold patterns and silhouettes. Carter was particularly inspired by a work of art by Brian Coleman that she saw at The George Gallery, a painting from his cut out series called The Encounter. She used an enlarged detail of Coleman's work in black and white to create the giant, bold pattern that became a stunning dress, skirt, and top. She felt The Encounter translated beautifully to textiles, creating a striking print that brings art off the wall and into the fourth dimension.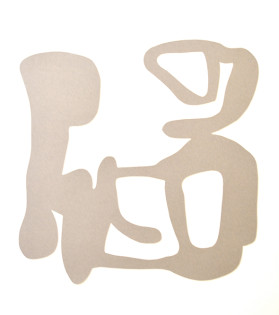 As Carter continued personifying Guggenheim throughout her collection, she created a flowing dress of a blurred floral field with a softer spirit that recalled the gardens in the south of France, and a watercolor-like shibori diamond print that shows up as a dress and top. The colors and patterns crop up in fresh combinations, creating a stunning, cohesive collection of wearable art. Troubadour remains one of the most attractive, cosmopolitan, and relevant women's clothing lines coming out of the American South.
The Peggy Guggenheim inspired-collection is available now on Troubadour's website, at Anthropologie, and fine boutiques across the country.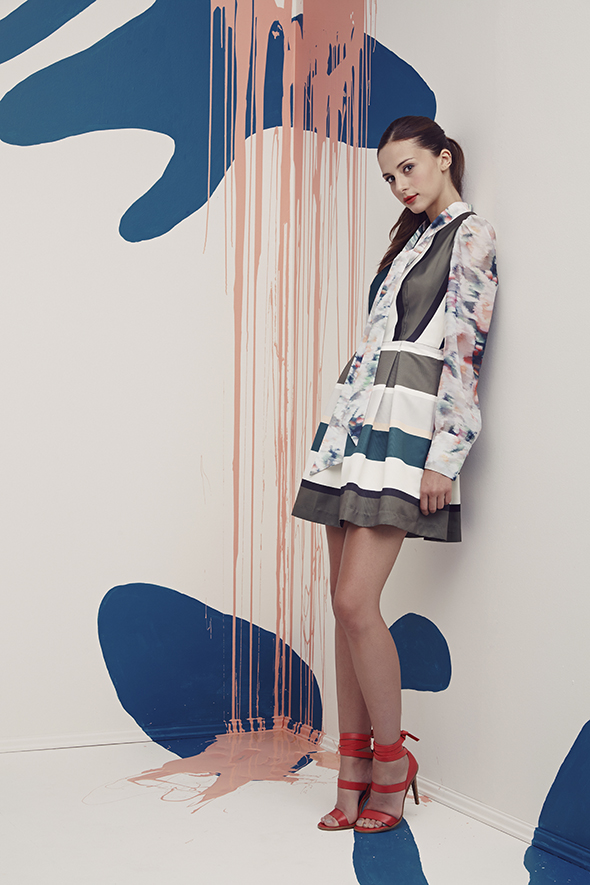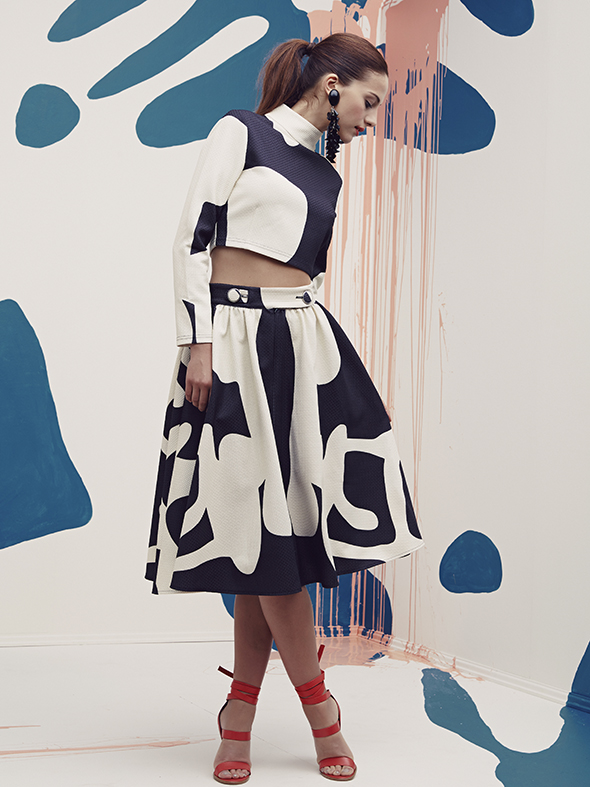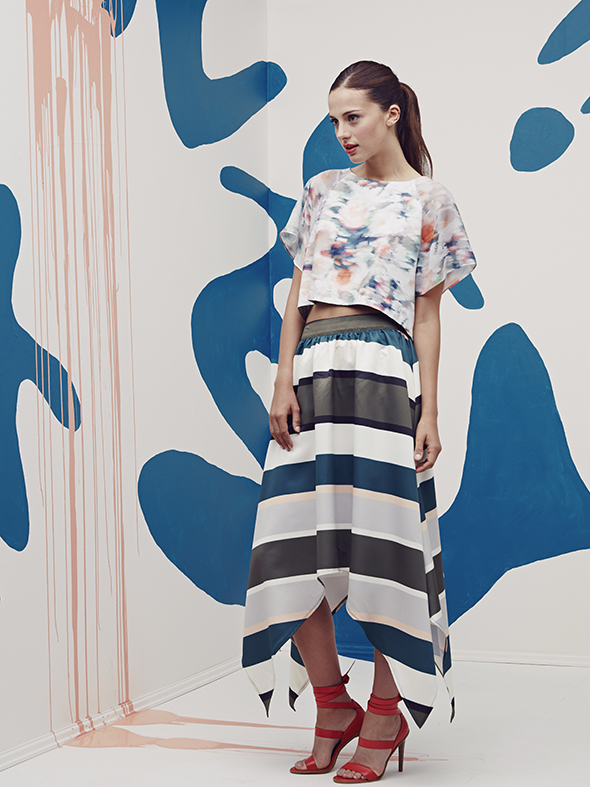 ---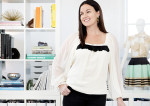 Lindsay Carter
Troubadour
shop.troubadourclothing.com
@troubadourclothing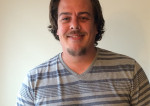 Brian Coleman
The George Gallery
50 Bogard Street, Charleston
843.579.7328
georgegalleryart.com
@briancolemanart
Posted in Wearable on October 2, 2015 (Fall 2015) by Matt Mill.