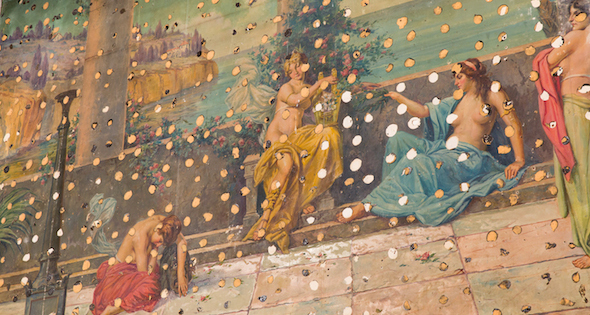 Behind The Wall
Artists Wanted
ArtFields 2021 Call for Submissions The stakes are already high for artists. As of August, ...
Art Basel Miami Beach
#WOMENINART Recap of Art Basel Miami Beach: Amazing week of art fairs in Miami!by Julie Dunn | images taken by the ...
Intro 2019
November 15 – 24, 2019 | 510 King St, Charleston SC, at the corner of Reid and King St.
Behind The Wall
DISCOVERED MURALS BROUGHT BACK TO LIFE by Michele Seekings When I last interviewed painting conservator Catherine Rogers, she and her team of conservators were about to embark on ...
Roses Are Cadmium Red, Violets Are Phthalo Blue
by Katie Kerns Geer Is there a muse any more universal than the flower? Perhaps most famous for painting the subject is Georgia O'Keefe. And though her intended symbolism gets debated, ...
Wayfar Farm, Ulmer, SC 29849
843.300.3344

More