A Heart For Global Fashion
The Tide of Social Consciousness is Rising in The Fashion Industry
A global paradigm shift seems to be in progress, where designers and consumers are making mutually beneficial choices: opting for immaculately handcrafted goods over cheap 'fast fashion' simultaneously raises awareness and opportunities for traditional artisans across the globe.
Locally, this idea is being manifested in three unique ways, by the trailblazers Harper Poe of Proud Mary, Katie Walters of Francis + Benedict, and Susan Walker of Ibu. Their personal visions and business models vary, but they share an unwavering commitment to investing in artisans for a better future.
GLOBAL EXPLORATION OF CRAFT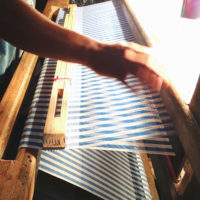 Harper Poe began Proud Mary in 2008. Volunteering with Habitat for Humanity in South America opened her eyes to the potential of the artisan's craft. She left her 9-5 job to launch the Proud Mary line of wearable and home goods with a modern, graphic, ethnic aesthetic. Today, she works with traditional craft artisans in Mexico, Mali, Lesotho, Peru, and Morocco, employing them all at a fair wage.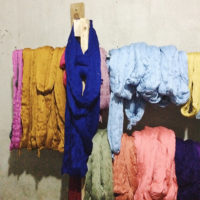 "I had no idea what I was doing, but I reached out to a non-profit called Nest, a micro-finance organization who were giving micro-loans to women artisans in developing countries specifically for craft- based business," tells Poe about the start of Proud Mary. At the end of the year, the first collection was released featuring handmade products from Guatemala. This was just the beginning.
Poe has organically connected with many facilitators, which allow her to run her business stateside. "Each country I work with, I have a facilitator. Someone that speaks English, someone that has access to email, someone that has a bank account, that's my primary contact." Facilitating from across the globe is unbelievably challenging; having someone on the ground to act on your behalf is critical to the success of this work.
Since the beginning of Proud Mary, Poe has noticed a dramatic change in how consumers spend their money. "In 2008, there were only a handful of companies that were doing it. Now everyone wants to have their handcrafted artisan made product," explains Poe.
"Everyone kind of wants a piece of that pie, which is great because it means you're asking more questions and want to know how things are made."
There is a unique balance of wanting to employ artisans and finding the right ones that fit the business. "In Lesotho, none of the artists have ever exported, so they have no idea how this works. They are crafts people, so they know how to make things, but they don't understand how to market, sell, quality control, shipping, or anything. It's very from the ground up," explains Poe. "I've had to push back my deadline with [retailer] Madewell three times. They are not used to strict deadlines."
Fostering the relationship takes time, but it is part of the joy of Poe's work. "It has evolved into the perfect combination for me. It is creative, it is design, but it is also traveling, and a lot of it is production management. I am super organized, and so I love the Excel spreadsheets. The creative part is tiny, the major part is managing it all." The desire is for her consumers to know that spending their dollars on this global export creates jobs for these skilled artisans, who make each original piece from start to finish.
MORE THAN JUST A SKIRT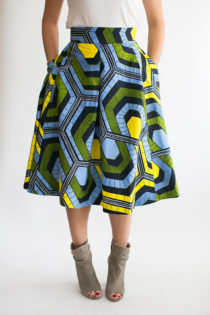 After a mission trip to Togo, Africa in July 2015, Katie Walters had a dream of women of all races holding hands, dressed in Togolese wax fabric. She had no idea how this would manifest into Francis + Benedict, a line of colorful skirts that represent more than just a unique pattern. Now, the story has taken shape with the release of her first line of skirts made by Togolese women, uniting her love of well-made clothing and seeing women worldwide excel at what she believes God has called them to.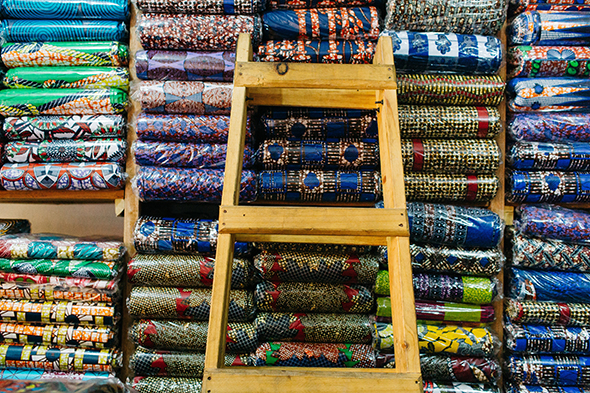 The origin of Francis + Benedict comes from Walters's partners in Togo, Pastor Francis and his wife Benedict, who help encourage and equip the women in making the skirts. "There are already established relationships with the widows and paupers within the community," describes Pastor Francis, "We have one woman near our house that has trained many other women that do not have jobs, so we gave them a trial to see how they sew and to train them."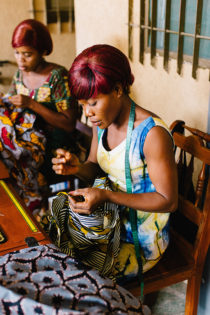 The goal is a juxtaposition of being in the fashion industry, yet just as central is providing women with a fair and equitable wage they can thrive off of. "Inspiration for the brand comes from these Togolese women with their strength, boldness, and dignity," explains Walters. Francis + Benedict combines the threads of both urban and bohemian style into their products. Walters continues, "We want to honor their language but make it in a style that women in America can connect to." Investing in a skirt equals investing in the lives of the women who live in Togo, one of the most overlooked, impoverished countries.
"One of the most exciting moments is to see God at work in the heart of so many people, both in Togo but also here in Charleston," explains Pastor Francis on the changes they've already seen. "Many people are involved in global missions that have not been involved before because they want to be a part of what God is doing through Francis + Benedict. God has gone ahead of us; preparing the ground." Fashion is the vehicle, but ministry is the true goal in the birth of this business.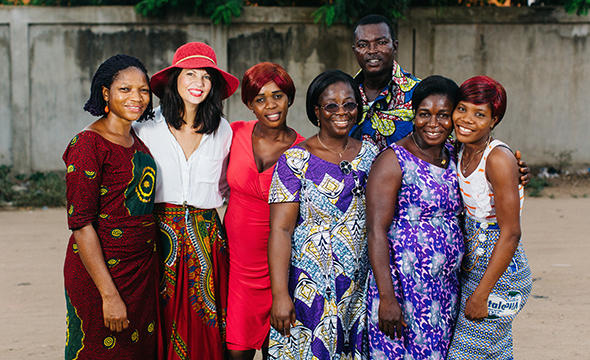 Francis + Benedict is new but ever hopeful for the joy to come in equipping women with jobs to fuel their futures. "Globally, the skirts will be a means to racial reconciliation that will start to break down walls between cultures; when women see each other wearing this, they will remember the women in Africa," explains Walters. "That it would do more than just a skirt. We do hope that God just continues to put favor on it, and we would love to see it in retail stores one day."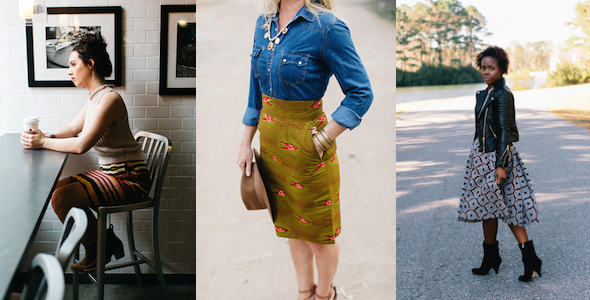 THE WOMEN'S TEXT
The 'Ah-ha' moment came on an Indonesian mountaintop. Susan Hull Walker was surrounded by a group of women making skirts hand dyed with natural leaves and roots, hand-spun, while completing each step of the process from start to finish. In that moment Walker realized that these women were not just weaving; they were preserving an entire cultural language. Thus began Ibu Movement, with the goal of preserving cultural languages and empowering women through providing them with an outlet for their heirloom textiles.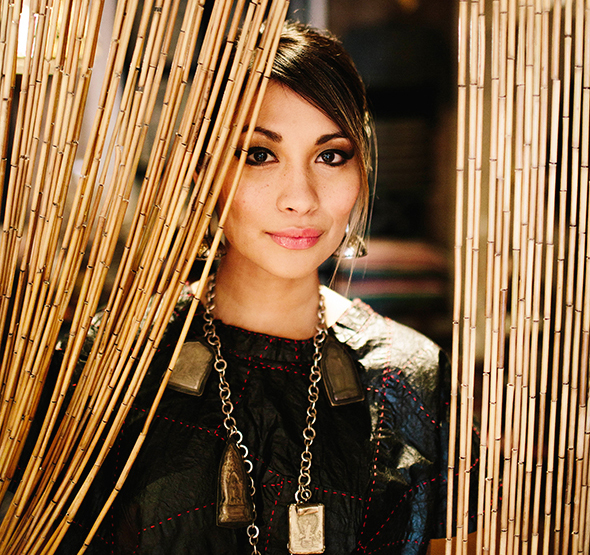 "I was a minister for 18 years and studied at Harvard Divinity School. We were always studying ancient text or scriptures in Greek and Hebrew," describes Walker. "I knew these sacred texts were not written by women, and I always wondered what was the other half of the story. How would a woman talk about what is sacred and valuable and beautiful?"
Textiles can tell the story of women.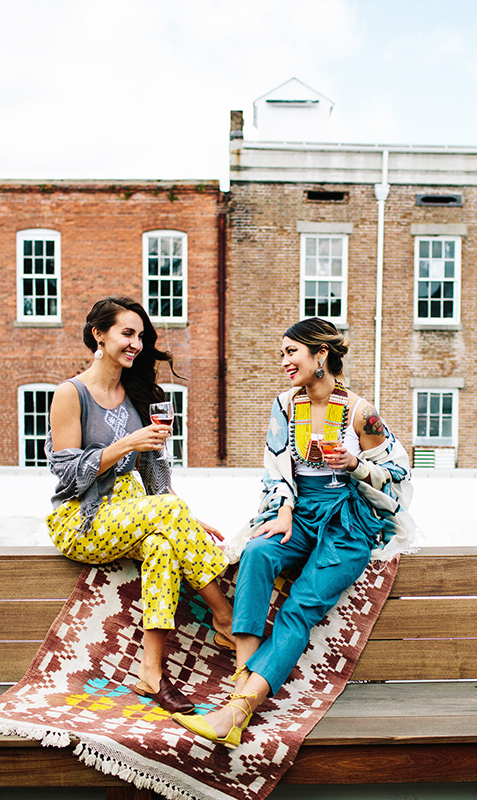 Ibu's designs were originally meant for women Walker's age, but the increased interest in artisan-wear across the country has shifted how consumers care to spend their money, so Ibu now has a line specifically for younger women craving an alternative to mass-produced 'fast fashion'. "Artisan can mean something different. It can be very elegant and refined, or it can be very bohemian and edgy; it can be any of that." Walker explains the key aesthetic of Ibu: "Our look is bold, strong, and a classic orientation. We are not way out there on the edge; we are trying to show how to wear this with things already in your closet. Bold, strong, fun, and energetic." Because it is a movement, Ibu is dedicated to appealing to different looks for the everyday American woman.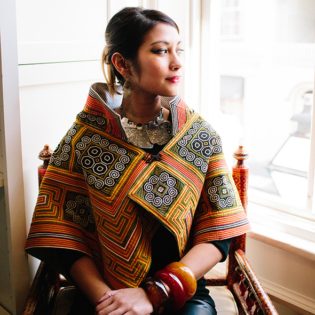 Impacting these women's lives is central to the mission of Ibu. "The women's joy and their excitement in learning that someone is so interested in what they are doing. This inspires them, and they are not only educating themselves but also their children. I see their self-esteem and self-respect growing." Walker has a passion for women everywhere to feel empowered and to be able to make a sustainable income for themselves. She wants every woman to have freedom, dignity, respect, and choices.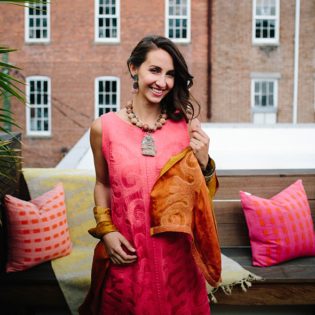 This rising swell of social consciousness in wearable art is inspiring and infectious. We applaud these globally-minded designers for authentically sharing the stories of gifted artisans, cultivating a generation that spends their dollars with intention, and creating a lasting and positive impact on people from all nations.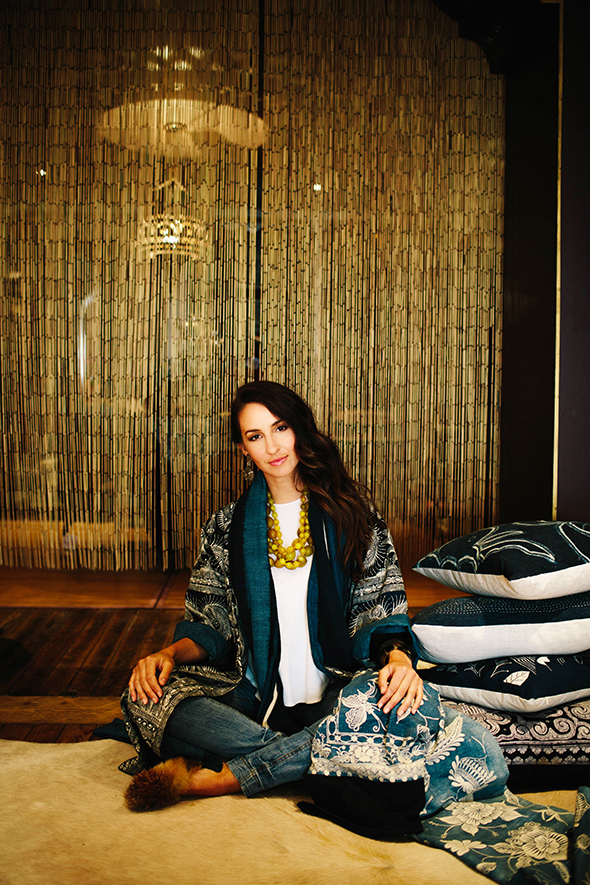 Wearable Artist Profile
Meet Jenny Thompson of Theodosia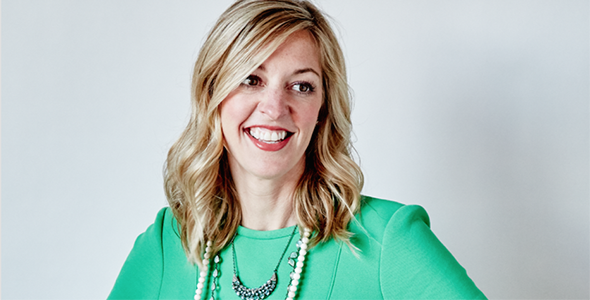 ---
Collector's Feature
The Home of Janet Porcher Gregg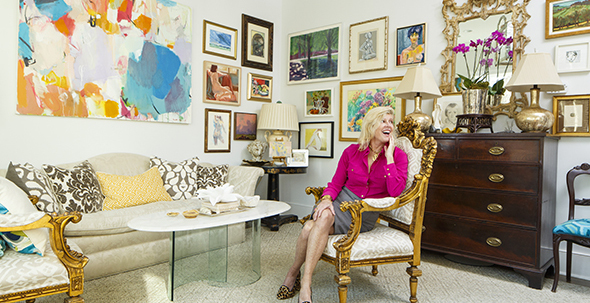 ---
Culinary Arts Feature
The Resurgence of Southern Cuisine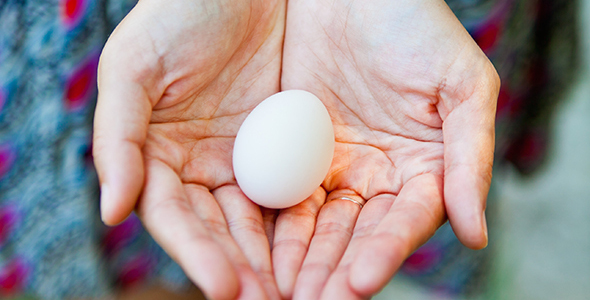 ---
Stay Connected

Posted in Wearable on April 20, 2016 (Spring 2016) by Matt Mill.