Andy Jahde of Jahde Leather Atelier
A GUIDE FOR THIS SEASON'S WEARABLE ART
by Emily Reyna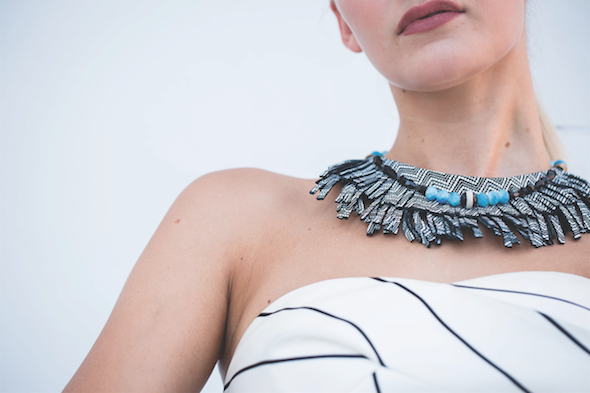 Fall 2017 – We asked designer Andy Jahde of Jahde Leather Atelier to share her creations, inspirations, and influences behind her newest designs.
---
WHAT'S NEW FOR THIS SEASON?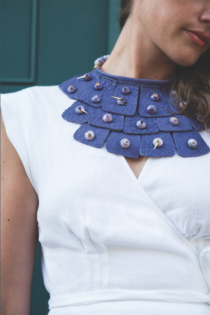 ANDY JAHDE: We're launching our debut Fall Collection of handmade leather jewelry and small accessories, all crafted here in Charleston with American-sourced materials.
WHAT ARE YOU INSPIRED BY?
AJ: Currently, I'm inspired by succulents. The clean lines, the different tones of green, and the bright pop of colors when they bloom was an inspiration for fall. Succulents are resilient and strong, similar to leather.
WHAT INSPIRES YOUR PERSONAL STYLE?
AJ: My style inspiration right now is a mix between the bohemian silhouettes of the '70s and the colors of the '90s. I'm loving colors like poppy red, a dark merlot, and forest green mixed with a soft peach nude or lavender. When in doubt, I wear purple – any shade of purple.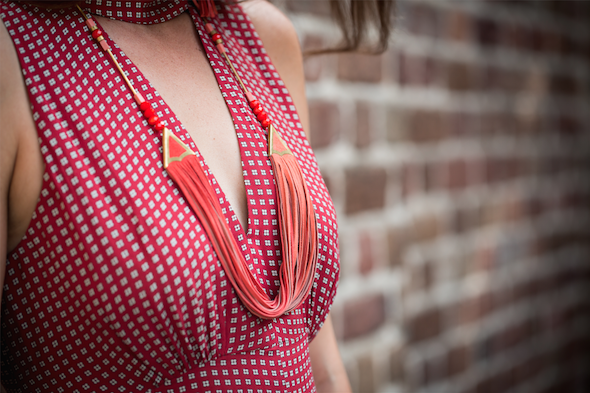 JAHDE LEATHER ATELIER
68 Queen St, Charleston
jahdemade.com | @jahdemade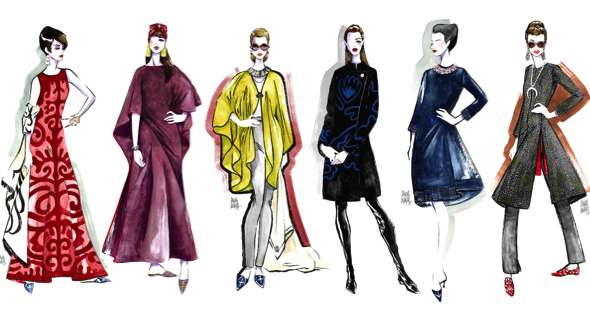 A Guide For This Season's Wearable Art
Charleston Designers Share Their Creations, Inspirations, and Influences
---

SaveSave
SaveSave
SaveSave
SaveSave
Posted in Wearable on October 23, 2017 (Fall 2017) by Matt Mill.