British Invasion
A PRIVATE COLLECTION OF ICONIC BRITISH PRINTS MAKES ITS WAY TO CHARLESTON
by Michele Seekings
Arguably one of the greatest achievements in twentieth-century British art was the linocut prints produced by artists from the Grosvenor School of Modern Art in London. Founded in 1925, the goal of the school was for students to explore contemporary themes while working in new and progressive media. Students had the freedom and flexibility to study what they wanted and when they wanted under no strict syllabus. (Where do I sign up?)
Linocuts are images cut into pieces of linoleum, inked, and then applied to paper. These new linocut prints resulted in clean-cut blocks of vibrant color with a sense of dynamic movement. This was such a radical change in look and feel from the traditional etchings and more established printing process of the time that the prints possessed a completely modern look. Common themes included urbanism, transportation, technology, speed, and sports, which also added to their futuristic flair.
From 1925 to 1930, Claude Flight taught linocutting at the school. He envisioned linocuts as an affordable way for ordinary people to decorate their homes with modern art "at a price which is equivalent to that paid by the average man for his daily beer or his cinema ticket." (reference: Linocuts of the Machine Age by Stephen Coppel, 1995) Among his students were Sybil Andrews, Cyril Power, and Lill Tschudi, who are considered to be three of the most acclaimed linocut artists.
Though the popularity of linocuts was short-lived and decreased after 1939, interest in the prints was revived in the 1970s and today the Grosvenor School prints are highly collectible.
ON THE HUNT
A private collection of these linocuts has made its way to Charleston, and the 16 piece collection will be on public display this fall. The collector – who prefers to remain anonymous so the focus remains on the collection rather than the collector – began collecting these linocut prints in 1996 while living in NYC. His apartment on Greene Street was furnished with Art Deco furnishings, and he was on the hunt to find art to coordinate.
A mentor and friend with a shared passion for art brought the collector to the International Fine Art Dealers Association Print Fair at Park Avenue Armory where he saw his first linocut. His friend, who already collected twentieth-century British linocuts, encouraged him to buy his first piece or he would "lose it." We've all been with a friend who introduces us to one of their passions by bringing us along to something, and after his first linocut purchase of Waiters by Lill Tschudi, he was hooked.
He found it incredible that these linocuts were created primarily by women, considering it was not easy for women to be artists in the early 1930s. To him, they "possessed a unique, energetic quality not seen in other art forms," he says.
The collection was originally driven by a need for art to fit in a period interior. "The linocuts fit the style, feel, and vibe of the apartment's interior," explains the collector, but his passion for acquiring British linocuts grew. His earlier collection focused primarily on collecting urban scene linocuts but shifted to include rustic and landscape themes as he began furnishing a 1929 historic lodge in upstate New York. Again, in need of period interior furnishings, the rustic-themed linocuts were a perfect fit.
The "holy grail" of this collection is Speedway by Sybil Andrews, which is one of the most iconic of the linocuts of this period. Created in 1934, the piece depicts not only movement but also speed. This quintessential piece caught the collector's eye on a trip to London and became a "must have" for his collection. He still remembers the excitement he felt as he unpacked it after it arrived at his NYC apartment.
While many of these pieces were part of the Modern Life: British Prints 1914 to 1939 exhibition in 2008 at both The Metropolitan Museum of Art in NYC and at The Museum of Fine Art in Boston, this will be the first time these pieces and styles of this impressive private collection of linocuts will be exhibited and showcased together.
The collector is excited to share his collection in Charleston and is an advocate of sharing art in public spaces, "with the hopes that it may spark a platform for channeling creative whims and aspects," he says.
---
---

SCARECROW EVENT GALLERY
23 Ann Street, Charleston
scarecrowandco.com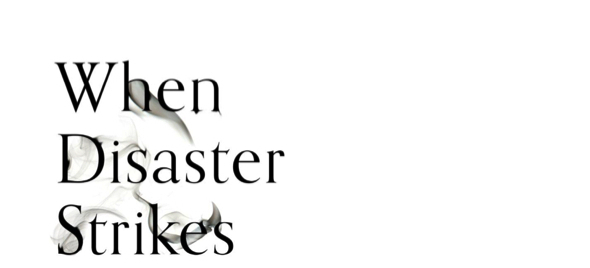 When Disaster Strikes
Protecting Your Art Collection Before a Disaster Strikes
---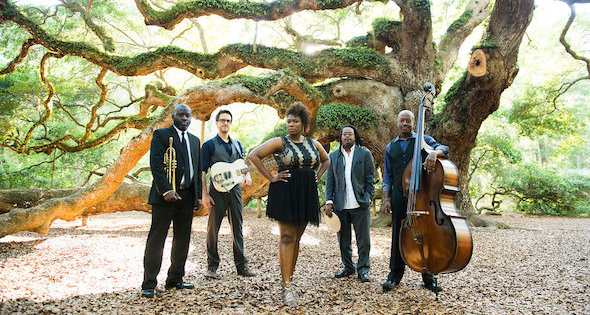 Ranky Tanky
The Next Evolution of Jazz in Charleston
---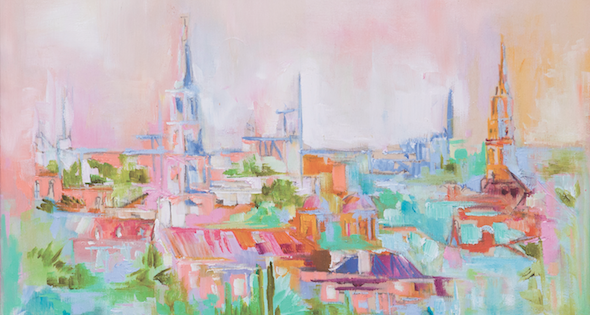 Creative Arts Economy
The Rise of the Charleston Artists
---

SaveSave
SaveSaveSaveSave
SaveSaveSaveSave
Posted in Visual on October 23, 2017 (Fall 2017) by Matt Mill.