Chef Mike Lata of The Ordinary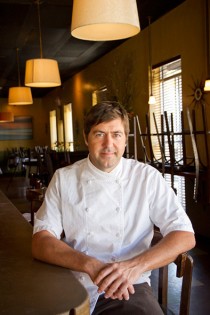 The key to a great chef is to never compromise your standards, in the kitchen or in the dining room. The key to a great entrepreneur is to identify a void in the market and strike while the iron is hot. Fortunately for us all, Mike Lata has done just that, with his partner Adam Nemirow at FIG and now with The Ordinary, upper King Street's newest culinary gem, where the menu boasts the gems of the sea.
The concept of  The Ordinary (an old English term for a community restaurant; "we're here for the community," he says) has been on Lata's mind for many years now. Timing was the key. With their budget in mind, they scoured the city for the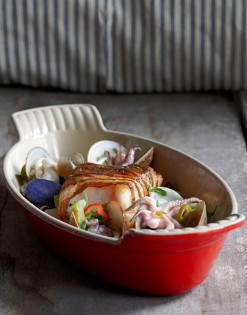 right space. The old bank building that will see new life with The Ordinary wasn't even on the market yet, but they made an offer, and the rest is history.
Lata is clearly pleased with the physical space that The Ordinary will occupy. "The building is perfect!" he says. Many months have gone into the renovation of the impressive building, standing guard at the corner of King and Cannon Streets. With around 3,100 square feet, they have plenty of room to "celebrate the fact that we're on the ocean…the great purveyors of crab, shrimp, clams, oysters, fin fish. We have relationships worth celebrating," says Lata.
To Lata, The Ordinary is a "bona fide answer to the most asked question in town…and there's room for another answer," (seafood accounts for 75% of the food sales at FIG he informed me). The ability to wow their diners starts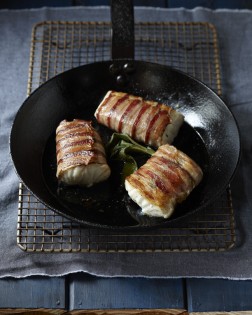 with acquiring the very best product he can source, and Lata hopes that The Ordinary will be a place people rush to. Cut out of work early, meet your friends for happy hour, order the seafood tower and a glass of rose or champagne…enjoy oysters, crab cocktails, crudo, smoked fish, and more. I'm in!
Enjoy The Ordinary Tuesday – Sunday, because on Mondays, Lata is home with his family. He'll stock the fridge in the morning with lots of snacks, and make one-pot dishes he prepares ahead and cooks off right before dinnertime. I love Lata's 'MO' of doing the work in advance, so the family can enjoy their time—and food—together, which is really what it's all about.
words: Stacy Huggins
544 King Street
843.805.5900
eattheordinary.com
@eattheordinary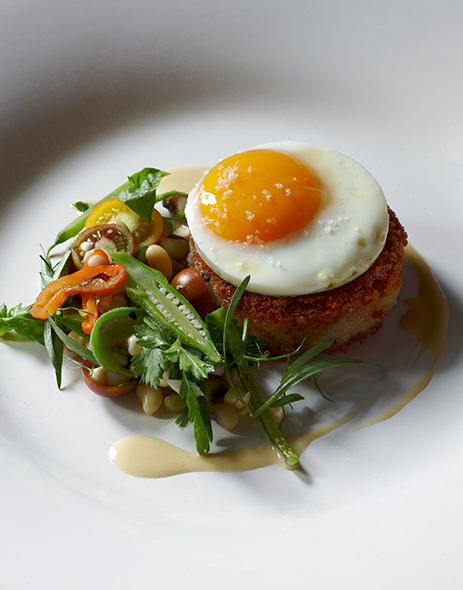 Posted in Culinary on March 4, 2013 (Winter 2013) by Art Mag.