Gilded Metal by Mitchell Hill
DESIGN & DECOR
by Marjorie Rawle | images by Karson Photography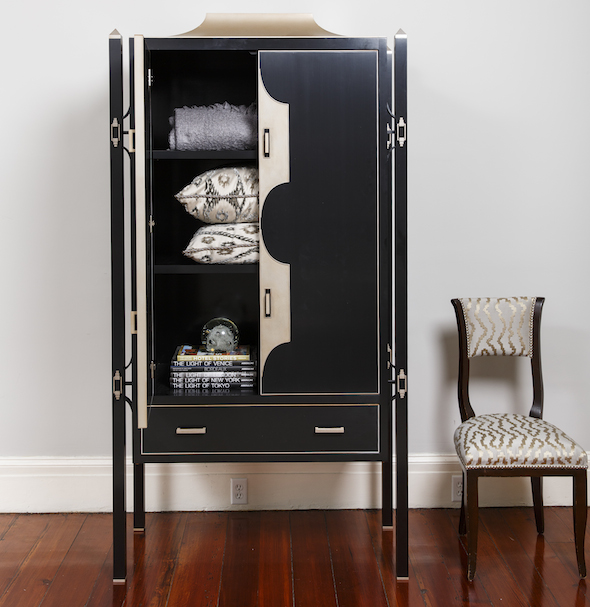 Most of us don't think twice when we hang up our coats, slip on our belts, or step through another revolving door.
The creative masterminds behind Mitchell Hill, however, have found inspiration in unlikely items like coat hangers and revolving doors, spurring them to start their own private label that is certainly anything but common.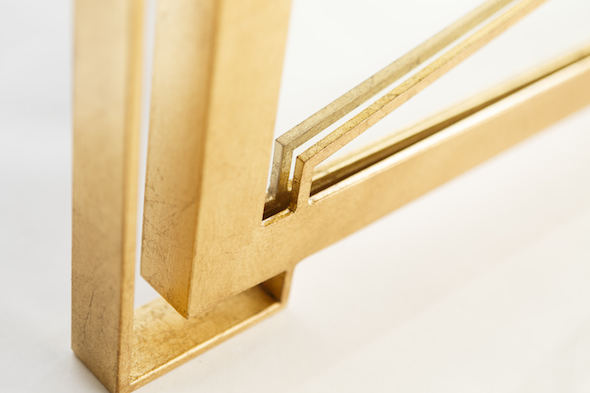 Entitled Gilded Metal, this furniture line is the first official collection to come out of Mitchell Hill. Michael Mitchell and Tyler Hill have more than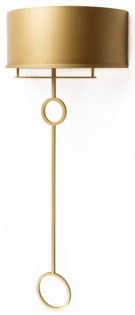 20 years of experience between them and have been designing original pieces for clientele for over three years now. Working so intimately with such a wide range of homeowners has helped give them a birds-eye view of the market and trends in the area.
"We noticed that most people just wanted different and unique pieces in their homes," Hill explained, "something their neighbors wouldn't have."
All of their efforts and travels up to this point have put them in perfect positioning for the start of a new line that everyone is dying to get their hands on.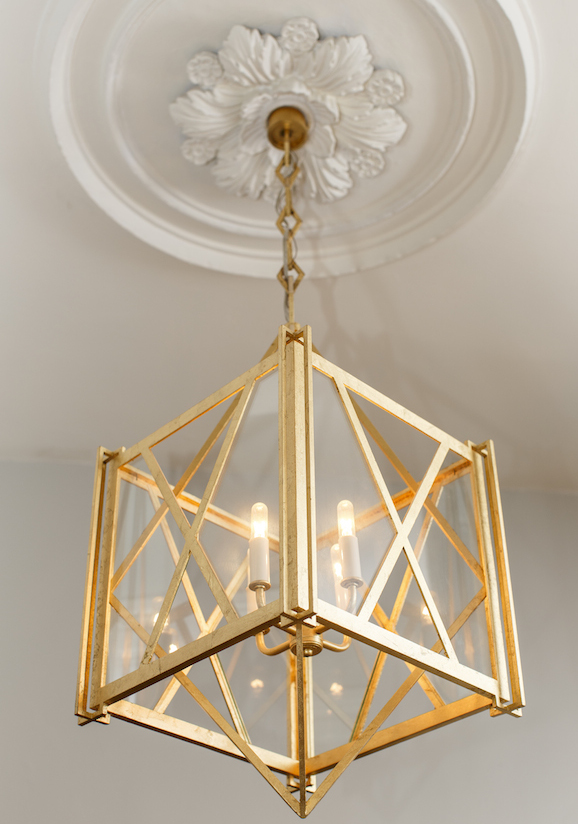 Gilded Metal has a regal, Art Deco feel to it, an aesthetic that suits both Mitchell Hill designers and many of their cross-country clientele. The inspiration for each piece often lies elsewhere, however, frequently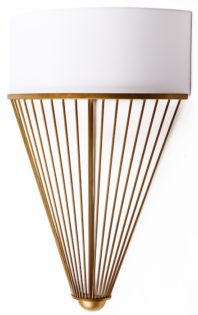 drawing from fashion and architecture. You'll see the fashion roots in pieces like the Ashley Lantern and Verner Screen, the former inspired by Demi Moore's gown in Indecent Proposal and the latter by one of Gallery Director Sarah Miller's favorite necklaces. What's most impressive though is the way they have managed to scale-down some colossal architectural inspirations — like I. M. Pei's infamous glass pyramid in front of the Louvre and our very own Ravenel Bridge, to name a few — into pieces like the Corey Sconce and Hasell Lantern that somehow still retain the immense presence of the original structures. These are statement pieces that can do many things for your home except blend into the background.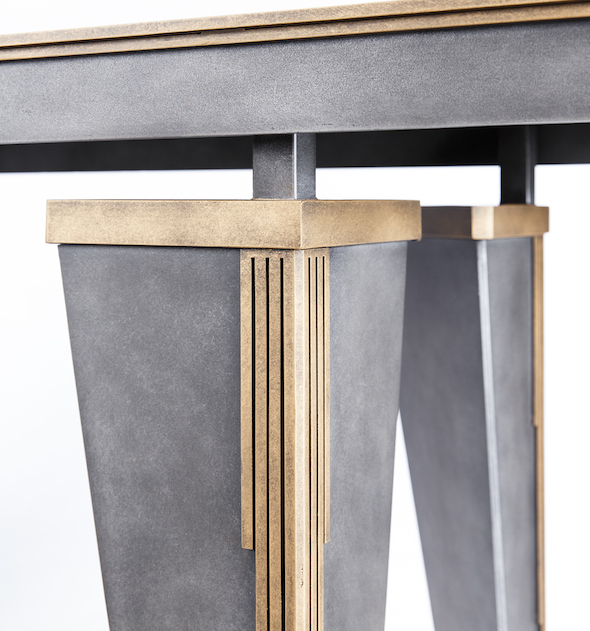 The line takes its name from the gold finish on most of the pieces, yet with customization available and more than 20 finishes to choose from, much of the power actually lies in the hands of the client. Your vision is always on equal footing with theirs, an important principle that has transformed their original pop-up shop into a cornerstone of contemporary aesthetics in Charleston.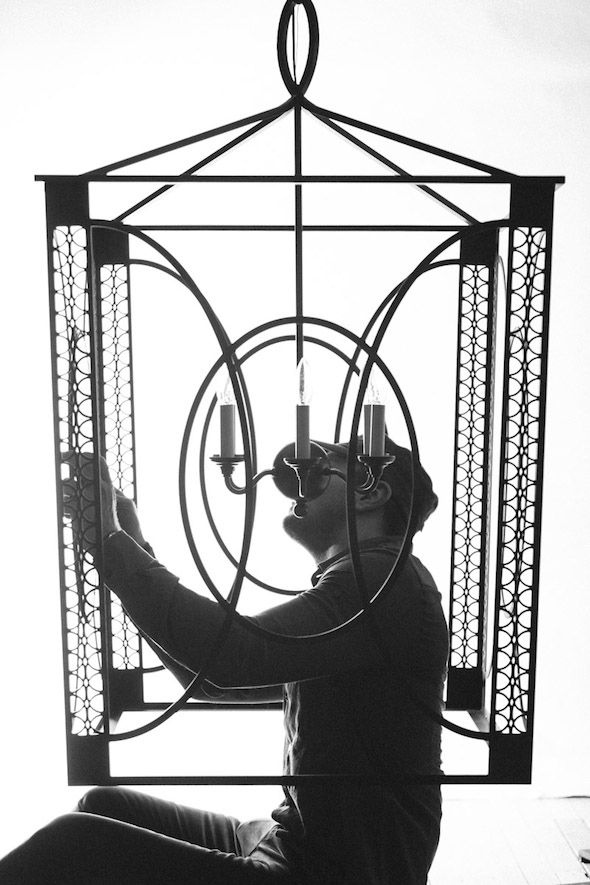 LOCALLY MADE METAL
The Gilded Metal line is fabricated locally by Peyton Avrett of Avrett Fine Furniture and Lighting; Avrett has crafted some of the finest forged metalworks in the city. Avrett brings generations of experience in metal smithing to realize Mitchell Hill's inspired designs.
---
by Marjorie Rawle | images by Karson Photography
From ART MAG 2016 Summer Issue

Gilded Metal
Mitchell Hill
422 King Street, Charleston
843.564.0034
mitchellhillinc.com

Found Objects
Beach Gear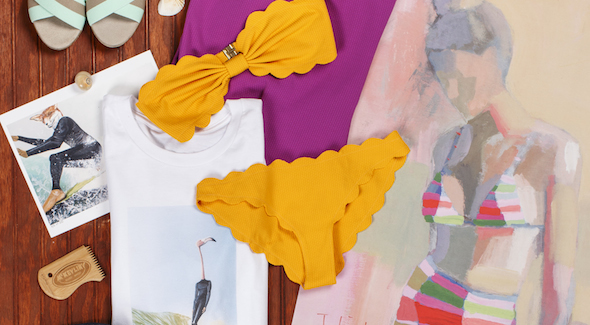 ---
Found Objects
Summer Learning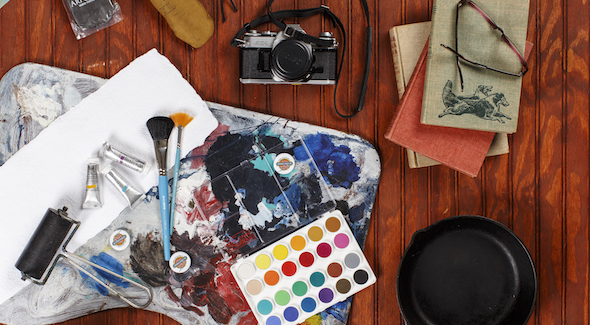 ---
Collectors Series
The Home of David Boatwright & Molly B. Right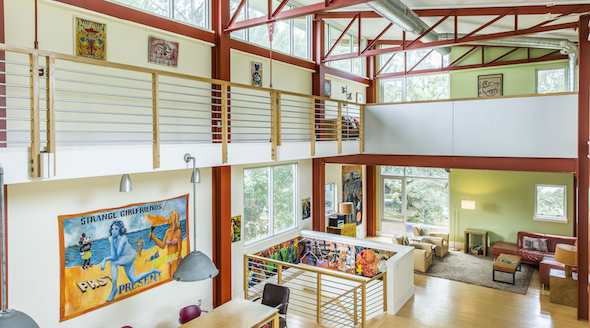 ---
Stay Connected:


Posted in Mixed Media on July 11, 2016 (Summer 2016) by Matt Mill.