Jordan Anderson + Clayton Woodson of Aerial Fit
Ever pondered the idea of leaving it all behind, running away, and joining the circus?  If so, we've got some good news.  You can now live out your wildest dreams of being a circus aerialist without quitting your day job, and you have Jordan Anderson and Clayton Woodson to thank for that.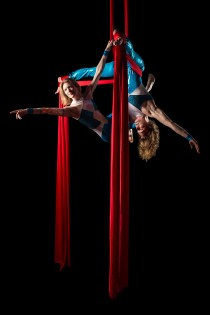 Anderson and Woodson are the the owners of Aerial Fit, an organization that provides top of the line training in aerial and circus arts to anyone ready to learn.  No experience is necessary to take beginner level classes.  Anyone can do it (yes, even you!). 
After making the decision to leave New York City together, Anderson and Woodson found themselves in Charleston.  They originally thought they would only be here briefly, but this town tends to charm people into staying.  Ten years later, they now have established a joint business, and are sharing their love of aerial arts with the Holy City.
Students who progress in the class have the opportunity to perform in front of an audience, which Anderson said is another incredibly empowering experience.  The photos you see above are from a student performance of an aerial interpretation of Lewis Carroll's Alice's Adventures in Wonderland.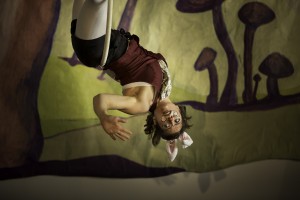 Anderson was first introduced to aerial arts through aerial yoga, which uses circus apparatuses for yoga purposes.  "Aerial is truly empowering, especially for women, because you become able to lift your own body weight.  I've never been stronger than I am now," Anderson said.  "I was inspired to open Aerial Fit because I wanted to share all the benefits I was gaining from aerial with everyone else.  Now, some of my students tell me they flex in the mirror because of the muscle they've gained.  It's very rewarding for me."
"If your goal is to perform, we'll get you there," Anderson said.  So, go ahead, indulge in your childhood fantasies, and become a circus performer!
Fun Fact:
When Anderson isn't busy teaching students circus arts, she loves doing crafty things like knitting and sewing.
words: Daniela Weinapple
images: William Long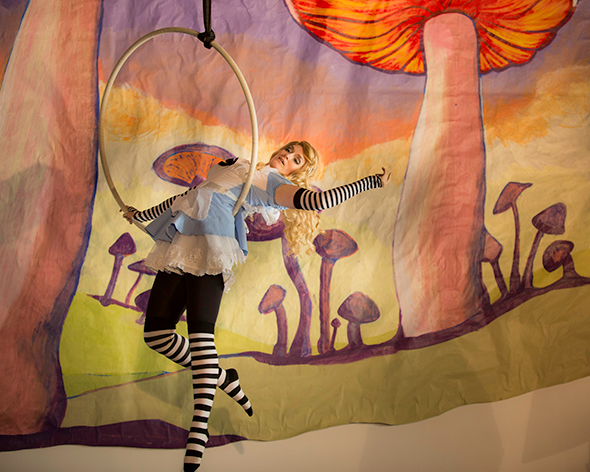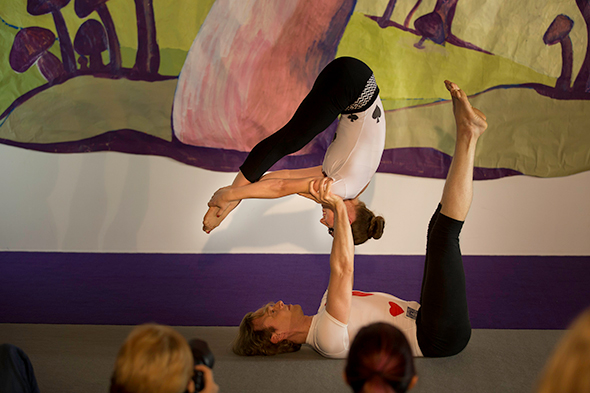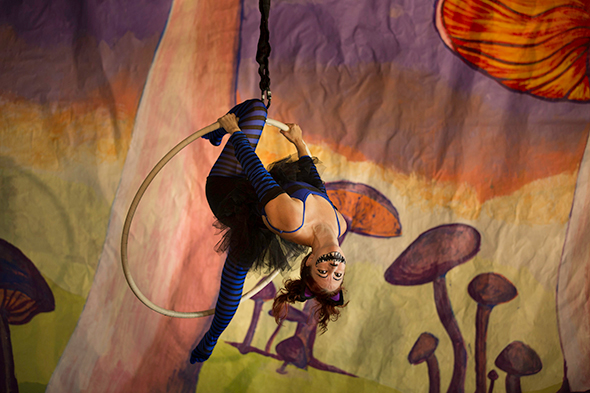 Posted in Performing on July 25, 2014 (Summer 2014) by admin.