Leon Bronstein
Israeli sculptor Leon Bronstein savors making possible what often appears to be impossible. He is an ingenious individual, who through his creations in bronze, clearly demonstrates that he perceives society from a unique angle.
Strolling near his first studio, between the Mediterranean and the sea walls of the village of Caesarea, the sculptor explains how he found himself "captured by the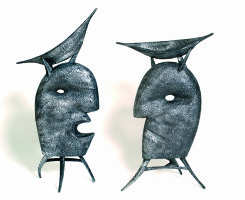 amazing forms that could be seen in the tree trunks, pebbles and bones in the sand, and in the undulating curves of the waves, breaking on the ancient walls; these were scenes that caused me to develop a new style characterized by a mixture of the fantastic and the real."
During his walks, Bronstein found himself confronting the basic question of existence, and recognized two roads open to him: "to either seek the way toward the end of time, which would be to search for messianic redemption, or to make a spiritual return to the primeval beginning of creation by truly understanding the road along which I had already traveled."
Bronstein then concluded, "My sculptures are meant to illustrate an existence that is bound up with a physical reality that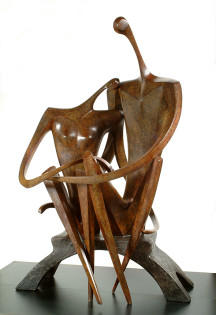 transcends both the fantastic and the spiritual craving for both the absolute and the infinite."
Several years ago Bronstein was commissioned by Carnival Cruises to create a dramatic sculpture as the centerpiece for one of its most luxurious ships, "Inspiration," based in Miami. Accepting the challenge, Bronstein spent 11 months in Israel building a 50-foot tall sculpture, which he titled, The Bird of Paradise.
His creation had to be broken down into five pieces in order to make the 10-day road trip to Helsinki MASA Yards. Once loaded onto the waiting cruise ship, the sculpture was re-assembled in a precarious process requiring the use of cranes and extensive manpower, taking 21-days to complete.
Finally, Bronstein's The Bird of Paradise settled into its designated role as the centerpiece of the Grand Atrium of "Inspiration."
Bronstein's work has been exhibited in more than 70 solo and group exhibitions, and is featured in nearly 100 collections across the globe, including local representation at Mary Martin Gallery on Broad Street.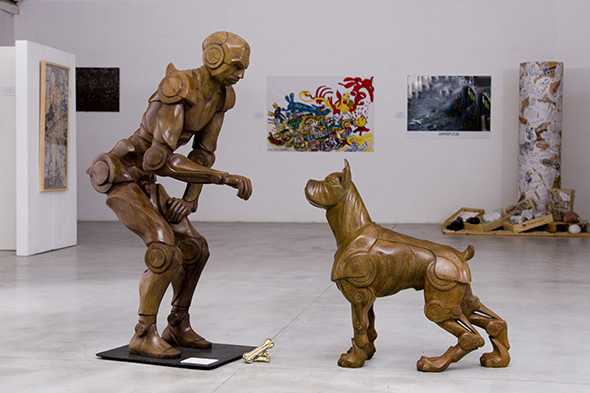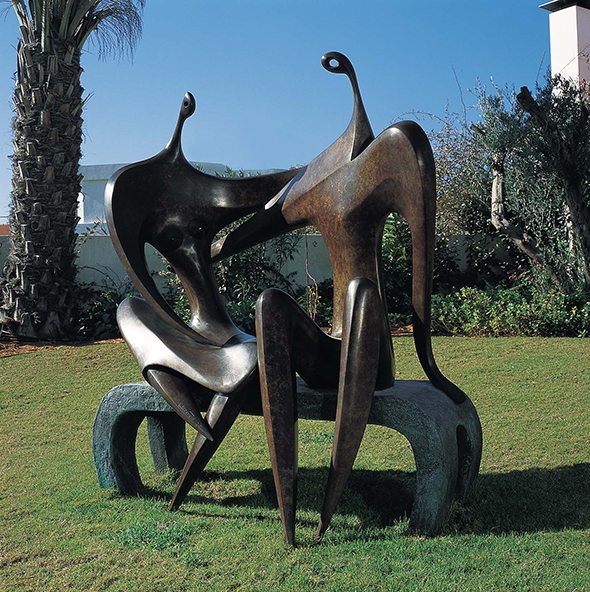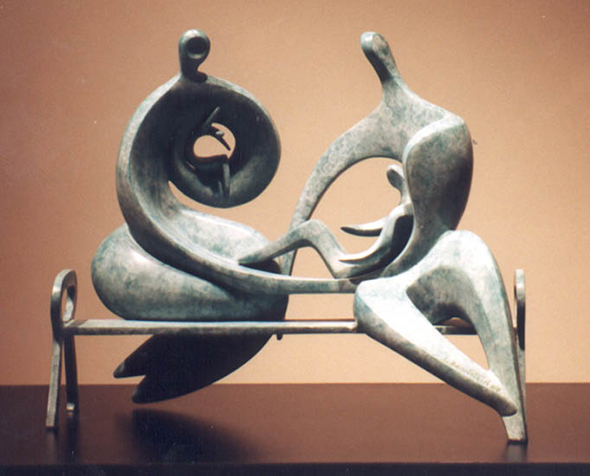 ---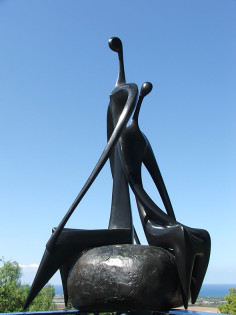 Leon Bronstein
Mary Martin Gallery
103 Broad Street,Charleston
843.723.0303
marymartinart.com
Posted in Visual on October 2, 2015 (Fall 2015) by Matt Mill.