Let's Get This Summer Party Started!
There are some who think that the performing arts in Charleston only happen during the traditional spring and fall seasons or during the Spoleto Festival.  Oh goodness, no!  These guys rock it out all year and are getting better and better with each curtain call.  Check out these major events happening this summer.
What If? Playwrights Festival
July 11-20
What If? Productions is back in residence at Threshold Repertory Theatre for nine days of original writing this July.  "The Playwrights Festival is about celebrating the art of writing and creation, and finding inspiration in all aspects of the arts.  This is important to us as What If?'s mission includes promoting and introducing new and aspiring writers," explained Producing Artistic Director, Kyle Barnette.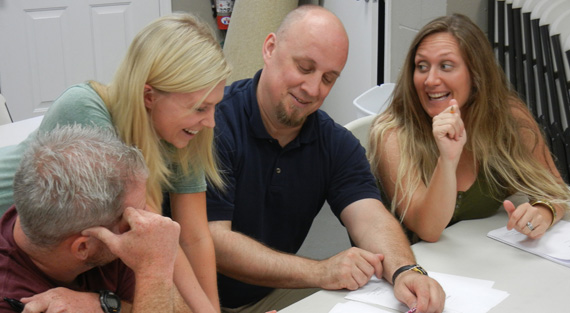 Earlier this year, What If? collected submissions from playwrights across the region, ending up with about 75 original plays.  Those were then read and reviewed by a committee and three finalists were chosen.  These three plays will receive a staged reading by professional actors during the festival, and the winning play will be fully produced at next year's event.  Since this is the second year the company has put on a Playwrights Festival, this year's main feature will be a full production of last year's winning play, The Practice Child by SCAD alumnus Tyler Stuart.  The Practice Child sounds hilarious as it is a story about a couple's first child that they just "made wrong," and their second child who is perfect.  They name the "practice child" Blil instead of Bill, for example.
But the festival is so much more than just a production of last year's winning script.  Over the nine days, there will be readings of this year's top finalists, writing workshops, and a 24-hour playhouse.  Oh, and our friends Andrew Walker of Entropy Ensemble and Stephanie Burg of the Charleston Dance Project and Dance FX will also do a special collaboration to create music and dance pieces for the three finalist play entries—yet another layer of Charleston performance creativity!
Threshold Repertory Theatre
84 ½ Society Street
843.793.1972
whatifproductions.org
Theatre Charleston Awards
August 25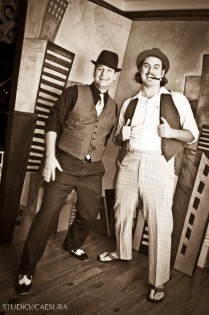 This is an event that we haven't seen before.  After extensive research into other regional awards processes, Executive Director Emily Wilholt and the Theatre Charleston team spent almost two years putting together the first awards show specifically created for this area.  Wilholt says this isn't about competition—it's about highlighting the great theatre that goes on in Charleston:  "We love our theatre community and we want people to understand how great it is."
The Theatre Charleston Board accepted applications and selected 50 voters who have been working since August 2012 to attend, review, and rank local performances, and their year of work will produce the first ever Theatre Charleston Awards nominees.  Want to participate in this incredible new process?  You can!  Purchase tickets to attend the event at the Woolfe Street Playhouse, and you get the chance to vote too.  Winners will be announced at the evening's gala.  Here's another fun fact: Theatre Charleston is working with the American College of the Building Arts to create a unique and local design for the physical awards.  It's all about a community working together.  Local theatre artists honored by local theatre enthusiasts at a local theatre venue?
Art Mag is so there.
Woolfe Street Playhouse
34 Woolfe Street
843.813.8578
theatrecharleston.com
words: Cara Beth Heath
Posted in Performing on June 18, 2013 (Summer 2013) by admin.