Maari Suorsa & Henry Riggs
NAMELESS NUMBERHEAD
by Matt Dobie
On the stage of Theatre 99, Maari Suorsa and Henry Riggs each dangle a Cabbage Patch Kid like a marionette, portraying obnoxious, overbearing parents who quickly become neglectful and absorbed into their smartphones.
It is this mélange of absurdity and satire that has come to define the comedic duo, Nameless Numberhead, and propelled them towards ubiquity within the Charleston comedy scene.
Having performed with The New Colony in Chicago, they are seasoned veterans in both improv and sketch comedy, and their shows reflect that sentiment; structured but with wiggle room for the unexpected. Their name was conjured up last minute before their first performance, but though it arrived haphazardly, it has actually spurred creativity, providing a theme within which to explore. "Nameless Numberhead is another way of saying 'Generic Human Number One,'" says Suorsa. "These characters are anybody. So much of what we write is just picking up mannerisms, patterns, habits, and things that, for whatever reason, stick out to us."
Adding to their relentless performance schedule, in February 2015, Riggs and Suorsa founded Rip City, a monthly comedy cavalcade held at Redux Contemporary Art Center. Its roots trace back to a venue they adored in Chicago called The Upstairs Gallery. "It was a place where you could bring anything you wanted," says Riggs. "Improv and weird sketch shows. You didn't go there to impress anyone; you went there to laugh with your friends. And that made the comedy so much better because there was not an air of pretention to it."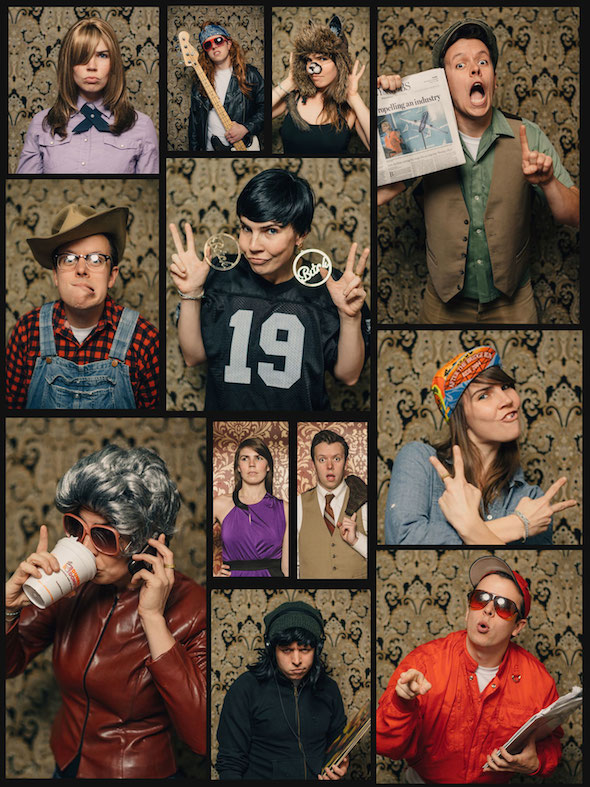 It is that type of energy they want to instill in Rip City performances. Providing a venue for ideas that don't quite fit anywhere else with a focus on inclusivity and experimentation. Says Riggs, "I always tell performers to bring something that's a little out of their comfort circle, a little outside of their wheelhouse. And it's yielded pretty interesting results. It's completely different every time."
This Renaissance couple has no intention of slowing down, documenting their sketches and striving to perfect their live performance.
"Every time we do a show, we want it to be a little better than the last one," says Riggs. "And a little weirder. I think it's gotta be weird."
Down the line, they'd like to be writing for television, but that doesn't mean they're planning on leaving the stage behind. "We're both performers," says Suorsa. "There is that gross need to be seen and make people laugh." Nameless Numberhead is sticking around.We comedy lovers can all breathe a collective sigh of relief.
---
by Matt Dobie
From ART MAG 2016 Summer Issue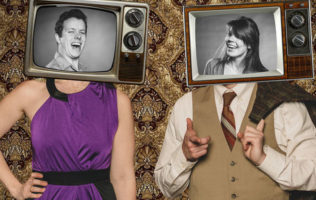 Maari Suorsa & Henry Riggs
Nameless Numberhead
numberheadcomedy.com

Wearable Artist Profile
Sarah Amos: Pioneer Silversmith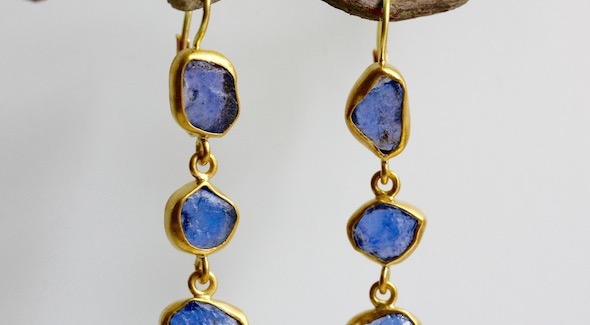 ---
Wearable Arts Feature
Demystifying Indigo: The Color & Culture of the Lowcountry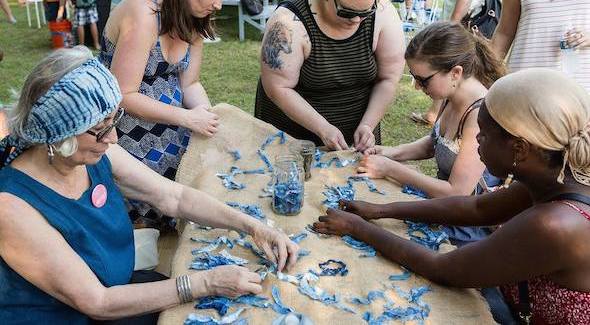 ---
Literary Artist Profile
Eugene Platt: Parallel Stories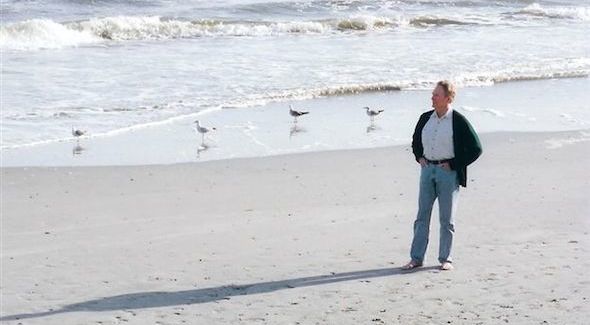 ---
Stay Connected:


Posted in Performing on July 11, 2016 (Summer 2016) by Matt Mill.