Maria Pucci of Gramercy Atelier
A GUIDE FOR THIS SEASON'S WEARABLE ART
by Emily Reyna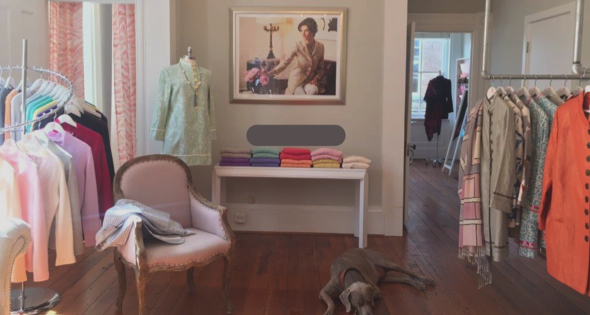 Fall 2017 – We asked creative director Maria Pucci of Gramercy Atelier to share her creations, inspirations, and influences behind her newest designs.
---
WHAT'S NEW FOR THIS SEASON?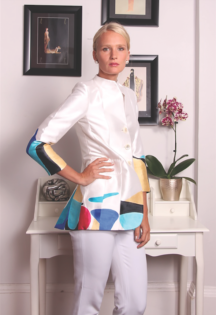 This season I'm focusing on collaborations with artists to create original fabric designs. We've been invited to participate at Cube Art Fair: The American Art Fair of Brussels from October 11-15. As a part of the event, we are bringing an abstract hand-painted silk piece, which we created with Eduardo Wilder, who is well-known for his costume design work on Broadway. We're also working with Charleston-based designer Susan Carson from Carson & Company whose work combines different antique botanical prints in whimsical patterns.
WHAT ARE YOU CURRENTLY INSPIRED BY?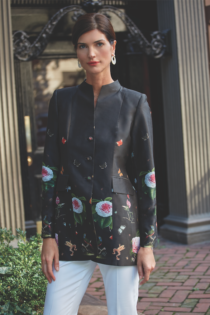 My clients inspire me every day. Their style is classic, timeless, and sophisticated. I always try to bring the best fabrics, the most beautiful color combinations, and fine trims – but the vision they have for bringing the elements together and to reflect who they really are is what makes the look come together. This fall I would like to include some fine men's wool plaids in combination with more feminine colors like powder blue and raspberry pink. I think this would be a good look for a stroll on King Street.

GRAMERCY ATELIER
188 King St, No. 2, Charleston
gramercy-atelier.com | @gramercyatelier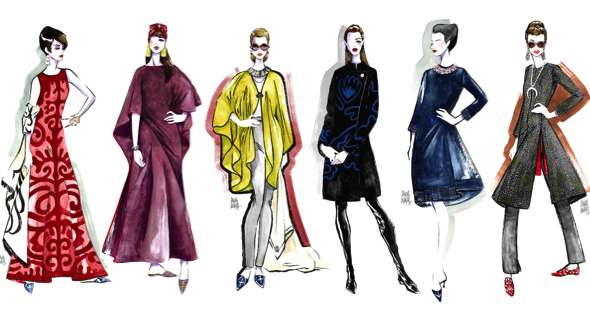 A Guide For This Season's Wearable Art
Charleston Designers Share Their Creations, Inspirations, and Influences
---

SaveSave
SaveSave
SaveSave
SaveSave
SaveSave
Posted in Wearable on October 23, 2017 (Fall 2017) by Matt Mill.