Matt Wilson
FOUND OBJECTS
by Amy Stockwell Mercer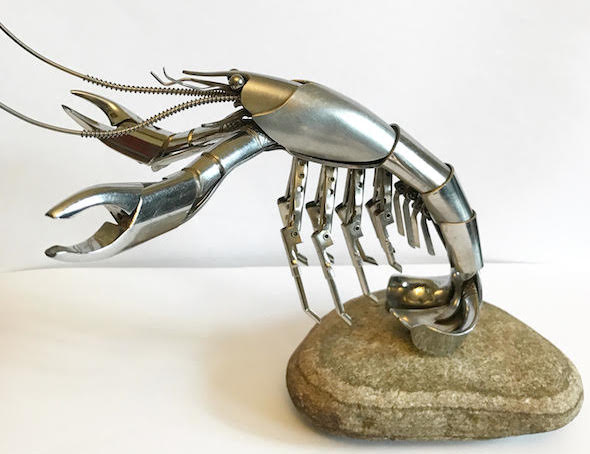 Matt Wilson's workshop is filled with clutter and chaos.
A large, waist-high table is littered with hammers, an old fan, and a toolbox. There are piles of old spoons, forks, and knives. Wilson is always on the lookout for "found objects;" he rummages junk shops and going-out-of-business hardware stores to add to his vast collection. Where one person sees a jumble of junk, he sees the beak of a Red-Tailed Hawk or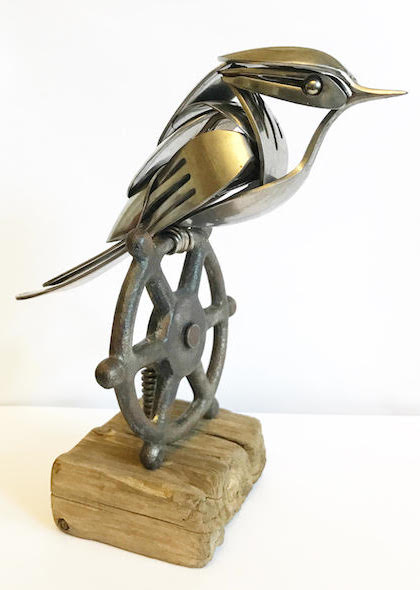 the leg of a lobster. "It's taken me years to collect all my materials, and I'm continuously developing my skills to work with these materials. I spent most of my life as an artist working in 2-D, drawing and painting. When I moved here eight years ago (to work as Resident Artist at Detyens Shipyard), I wanted to try a different medium, metal sculpture, and learned how to weld."
Welding is loud, hot, and physically demanding work. Wilson wears a mask to protect his face from the flames that transform utensils into a delicate bird, or dental tools into a crawfish. His sculptures are playful and unique. Many of the birds and fish are small enough to hold in your hands, and all reflect the natural environment.
"I definitely think artists can bring awareness to the way people think and feel about the environment, in hopes of bringing forth proactive discussion and change."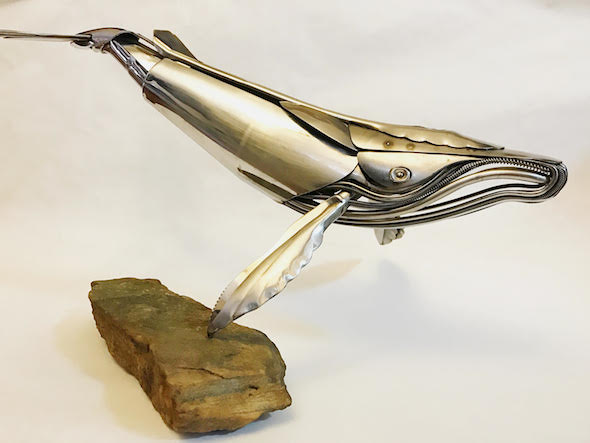 See Wilson's creations for yourself at SEWE 2017 or check his website: airtightartwork.com
---
Stay Connected



35 Years of Visual Arts
Southeastern Wildlife Exposition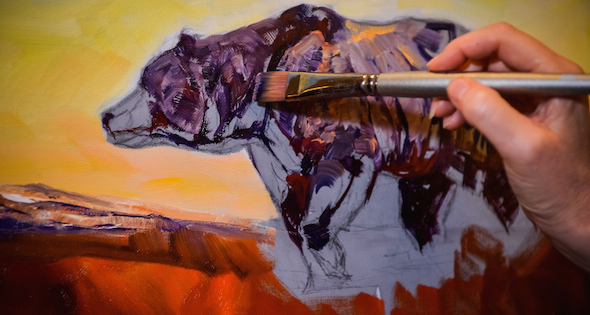 ---
Upcoming Exhibition
Painting A Nation: Hudson River School Landscapes at the Gibbes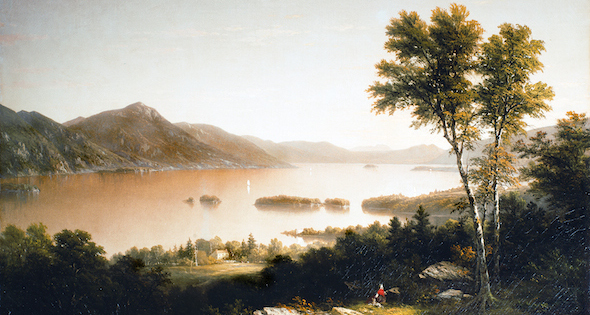 ---
Upcoming Exhibition
Transformation Through Installation: Hirona & Riki Matsuda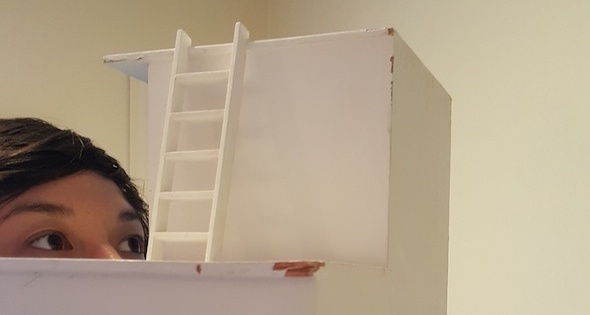 ---

Posted in Visual on January 12, 2017 (Winter 2017) by Matt Mill.