Megan Aline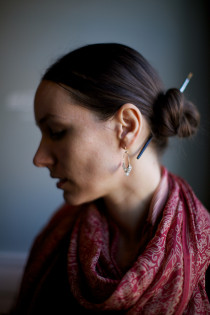 Robert Lange Studios
2 Queen Street
Downtown Charleston
843.805.8052
robertlangestudios.com
Robert Lange Studios recently celebrated its 10th year in business. For the first five years of RLS, very few of us even knew that Megan Aline was an artist. It's taken her a full 10 years to step into her place in the spotlight with her first real show. Now that we've seen what she's capable of, I doubt she'll ever be able to retreat behind the scenes again.
You may know her better as Megan Lange, the muse, wife, and best friend of Robert, mother of Teya, and dear friend of many. Aline has been a steady supporter of the Charleston arts community since they arrived—22 years old, fresh out of college, and newly engaged. Comrades in arts, we all used to meet in Rob and Megs' original gallery on East Bay Street, trying to figure out ways to champion and bolster the individual artists of Charleston. "For the first five years, I was a gallery owner first and an artist second," she says. Following their long days of hard work, building a roster of exceptional artists and doting clients, Aline was quietly honing her skills and developing her own artistic voice.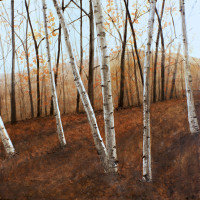 She credits the larger, serene landscapes of painters, like local artist and friend Mickey Williams, as early inspiration. Both her early and recent works are easily identifiable by palette and tone, but her newest paintings possess greater depth revealed through an emerging personal narrative, surpassing the quiet, pretty paintings of the first years. "Rob and I paint all the time," she says, "thousands of hours of painting have turned me into a more confident painter." Her minute canvases are full of intention. They are visual snippets of moments from their life, exquisitely framed through her lens.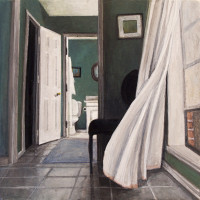 Lange has been sharing images from their life for as long as we've known him, but seeing now through Aline's eye feels like looking through a window of time into her individual and their mutual histories. Some scenes I imagine from her youth: a tidy New England home with a wood burning stove or the birch trees, so pristine, wrapped in an autumnal glow. Some I imagine from their college days, venturing into the city, where empty streets are lined with barren trees and flanked by imposing structures. Then there are the Lowcountry scenes—a soggy downtown intersection or gnarled oaks and scrub palmettos backlit by a Southern sunset.
These works feel intensely personal, though not a single person inhabits one.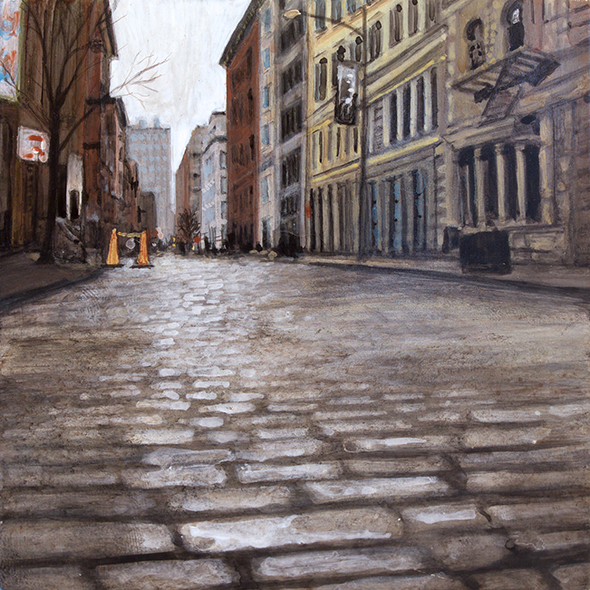 Their daughter turned one not too long ago; now that she's walking, they cannot turn their eyes away, even for a second. "Having Teya has made me so much more efficient," she says, blowing the mind of every wannabe parent. The thing is, everything has to be planned. "If Rob and I had been this efficient before we had kids, we could have conquered the world," she quips.
Motherhood definitely suits her.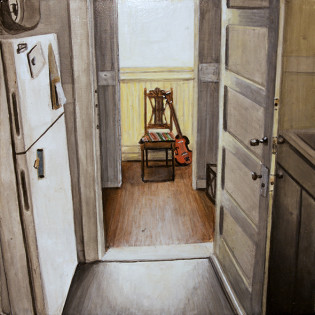 There is no substitute for dedication and experience when it comes to perfecting your art. It may have taken her 10 years to finally show us the depth of her gifts, but there's no turning back now. May we proudly present, for your incomparable human experience, the artist Megan Aline.
TEN YEARS IN THE MAKING
littleBIG: Adam Hall + Megan Aline
Opening August 7, 5 – 8 pm
On view August 7-28
Free and open to the public
words: Stacy Huggins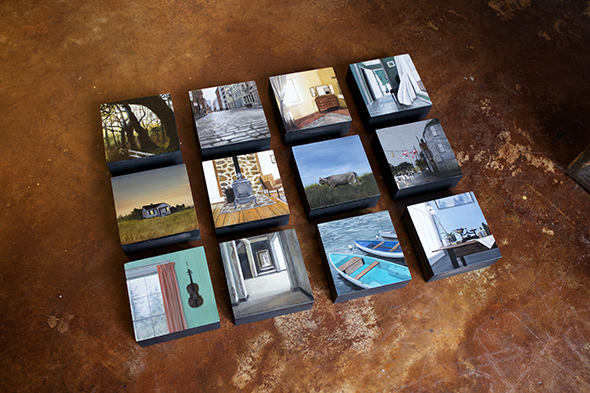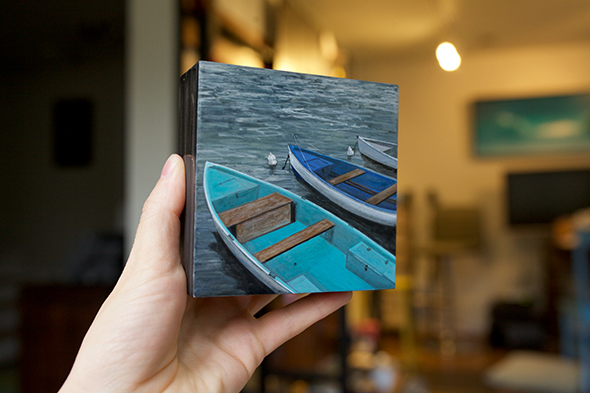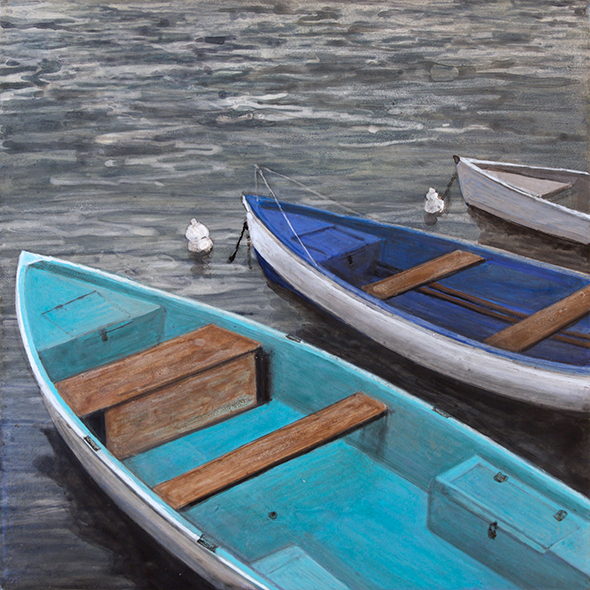 Posted in Visual on July 1, 2015 (Summer 2015) by admin.