Mini Mariana Hay of Goldbug Collection
A GUIDE FOR THIS SEASON'S WEARABLE ART
by Emily Reyna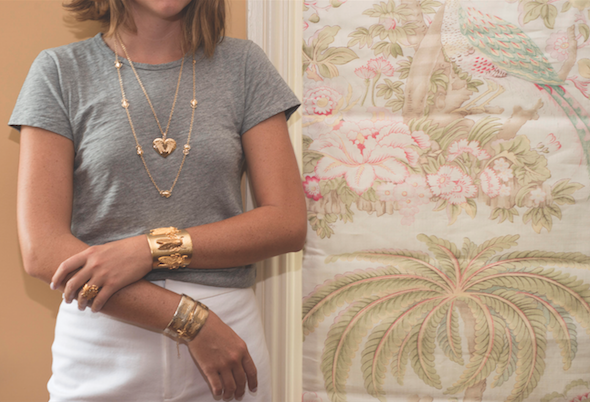 Fall 2017 – We asked designer Mini Mariana Hay of Goldbug Collection to share her creations, inspirations, and influences behind her newest designs.
---
WHAT'S NEW FOR THIS SEASON?
We're introducing the Shining Star Collection, named after the Eath, Wind, and Fire song. The bugs are a little more 'cockroach' like, with longer, skinnier legs, and the whole body is set with crystals. The crystals are set in a 'star' setting, inspired by an antique gold band I fell in love with at Croghan's.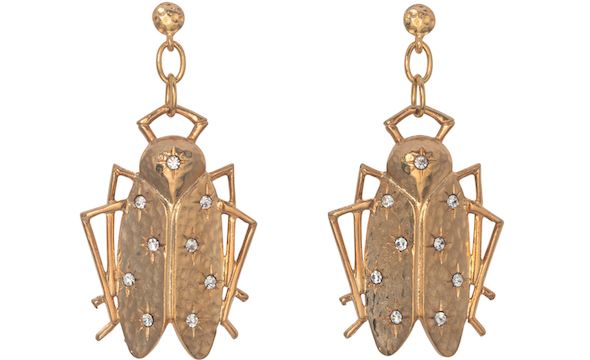 This is the third rendition of the bugs. I wanted this collection to have some element of bug designs from previous years so the collection can be interchangeable. For example, we're doing a leather cord that comes with this season's star bug, but the idea is to add your bug pieces from past collections or any other charms or lockets you already own. Seeing the mix of what people have is the most fun and really allows you to create something that is truly your own.
WHAT ARE YOU CURRENTLY INSPIRED BY?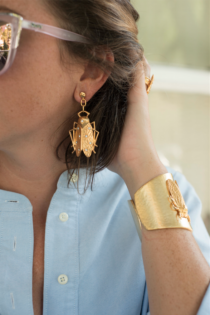 I always find inspiration in antique jewelry and a lot of my grandmother's jewelry. She really shaped Croghan's into the treasure chest it is now. A lot of my ideas stem from old pictures of her and the jewelry she wore – then altering it to be relevant and on-trend for today.
WHAT INFLUENCES YOUR DESIGNS?
I feel so fortunate to be able to do what I love and have people support me and appreciate the line, so I always try to find a way to give back to our community. Last year's 'Lovebug" Heart Pendant gave back to a great local program called heART, an artist guild and theatre company that promotes creative expression, independence, dignity, and community integration for differently abled adults. This year I designed a bug pin with pink stones that will benefit the Roper St. Francis Breast Cancer Program.

CROGHAN'S JEWEL BOX
308 King St, Charleston
croghansjewelbox.com | @croghans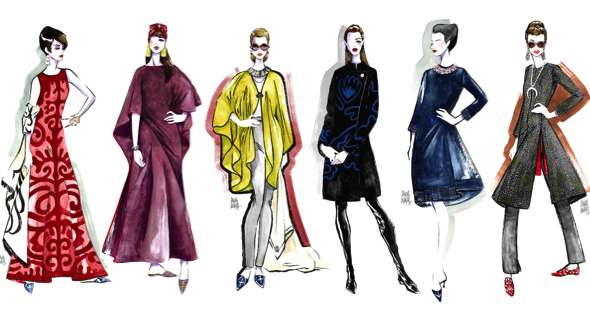 A Guide For This Season's Wearable Art
Charleston Designers Share Their Creations, Inspirations, and Influences
---

SaveSave
SaveSave
SaveSave
SaveSave
Posted in Wearable on October 23, 2017 (Fall 2017) by Matt Mill.