MK Quinlan of Seeline Vintage
"I've been collecting vintage forever; I just finally got around to selling it," says MK Quinlan, over a glass of red wine and a cheese plate at the heavenly Park Café in downtown Charleston's Hampton Park neighborhood.
Our mutual friend had fervently sworn that "her vintage game is strong," and you could practically hear the word 'strong' underlined in her voice. Quinlan comes across as effortlessly beautiful and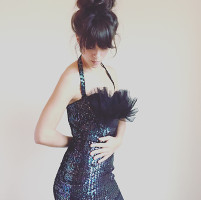 entertaining. She identifies herself as a writer and vintage dealer, but that's probably understating her accomplishments. She's written for some major publications like The Wall Street Journal, Garden & Gun, and Southern Living; she studied Culture and Politics in the School of Foreign Service at Georgetown University and then interior design at the Corcoran College of Art and Design.
Quinlan's rich personality is likely a product of her origins—born and raised in Birmingham, Alabama, the daughter of an opera singer. "She used to dress up in full regalia; she's an alto, so she always got the evil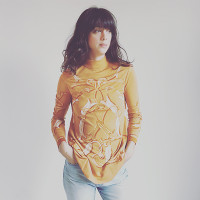 role!" It seems totally fitting that she would grow up to celebrate arts, culture, and politics professionally.
In college, Quinlan found herself surrounded in a sea of ubiquitous UGG boots; the sea of sameness lead her towards vintage items to express her sense of singular style instead. Quinlan looks for timeless fashions that a younger or older person could wear. She is passionate about quality, and swears that the fit, materials, patterns and so on, well, "it's like music—they're not making them like they used to."
The Seeline Vintage online store is full of stunning works of wearable art. Typically Quinlan leans towards iconic names like Lanvin, Hermes, Chanel. Her shop is tightly curated—you won't have to dig for a quality item here. They're all quality. The clothes are as timeless as she promised—even the pieces from the 60s or 80s. She purchases more for the design and the quality of the construction than the brand, and she does her homework on it all: "I go deep. I'll spend hours on the internet when I find a new brand," she says.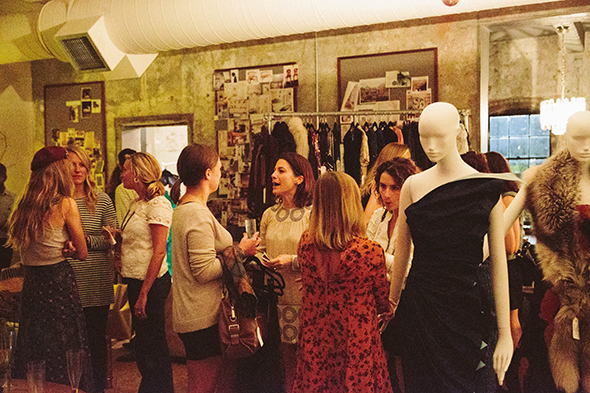 She's begun doing some Seeline pop up shops around town and promises there are more to come. In the meantime, find your new favorite frock in her online shop, and follow her on Instagram to see her latest finds and upcoming collaborations.
---
MK Quinlan
mkquinlan.com
@seelinevintage
Posted in Wearable on January 19, 2016 (Winter 2016) by Matt Mill.