Painting a Nation: Hudson River School Landscapes
FROM THE HIGDON COLLECTION
By Amy Stockwell Mercer
Painting A Nation: Hudson River School Landscapes at the Gibbes Museum of Art is a timely exhibition that will arouse feelings of national pride in viewers.
The Higdon Collection includes 23 stunning works of art from the mid 19th century. Artists like Jasper Francis Cropsey whose Autumn Afternoon, Greenwood Lake exemplifies the intention of Hudson River artists to showcase the dramatic beauty of nature. During this time, artists were building a national identity through romantic and dramatic depictions of the country's unspoiled wilderness. In later years, Hudson River artists began to look west and these works reflect the great expansion of the country. Albert Bierstadt's view of the Cathedral Rocks: A View of Yosemite demonstrates this broadening vista for many artists, and the embrace of natural world as a source of inspiration.
The Hudson River School was coined to identify a group of landscape artists living in New York City, several of whom built homes on the Hudson River. This was the first native art school in America, and artists were looking to create their own national identity separate from European painting. In her essay "From Sea to Shining Sea: Inventing a National Narrative," Dr. Linda S. Ferber of the New York Historical Society writes, "Many Hudson River School paintings invoke the seasons, just as many others allude to times of day. Nature's cycles and seasons are important tools of landscape narratives as carriers of poetic, religious, and even national significance. The brilliant fall colors of North America's untouched deciduous forests were also imbued with patriotic significance."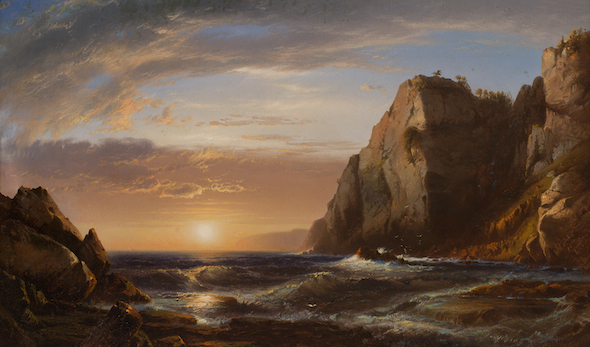 Often these artists were inspired by stories of exploration, and Sunrise at Grand Manan by William Hart illustrates the dramatic beauty of New Brunswick, Canada's coastline. The crashing sea is framed by a rocky shoreline as the sun rises over the ocean with its golden hues drawing the viewer's eye deep into the setting. The viewer is alone and enveloped by the beauty of nature. Equally lovely but quieter examples of nature's beauty are seen in several paintings of Lake George such as Autumn Mist, Lake George, NY, by Alfred T. Bricher and Lake George, by John W. Casilear.
Ann and Lee Higdon grew up in New York and purchased a 19th century home overlooking the Hudson River in the 1980s. They moved to Charleston in 2001 when Lee Higdon began his tenure as President of the College of Charleston.Their collection is the result of comprehensive research and a lifelong passion. Gibbes Museum Curator of Exhibitions Pam Wall says, "We have a strong collection of early American landscapes by artists such as Thomas Coran and Charles Fraser, and the Higdon Collection enhances the American landscape story with these works from the 19th century."
---
Painting A Nation: Hudson River School
On view through April 23, 2017
Gibbes Museum of Art
135 Meeting Street, Charleston
Stay Connected



Exhibition to See:
Transformation Through Installation: Hirona & Riki Matsuda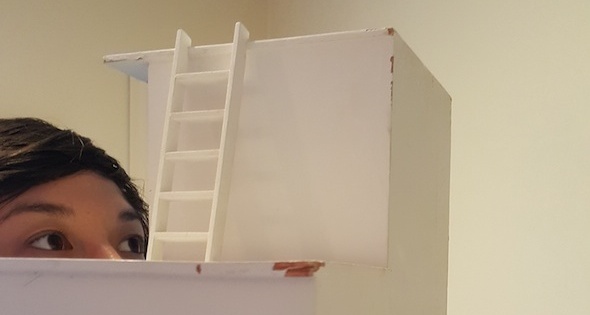 ---
Moving On/Up:
After 14 Years Redux Relocates to the Upper Peninsula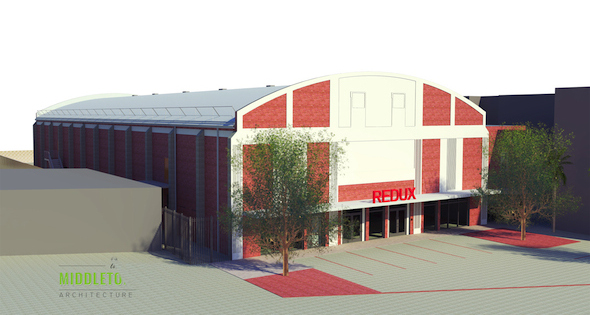 ---
Culinary Arts
Charleston Wine + Food Festival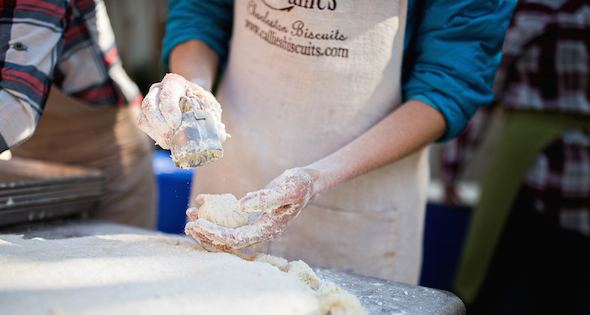 ---

Posted in Visual on January 12, 2017 (Winter 2017) by Matt Mill.