Raven Roxanne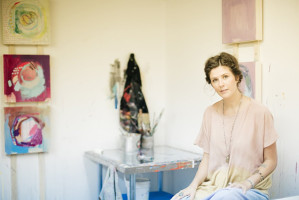 "Stand out from the herd" is a phrase Raven Roxanne lives by. Born and raised on the Gulf Coast of Florida, Raven is the daughter of artists, her parents owners of the legendary Zoo Gallery. After graduating art school, she lived in Atlanta where she worked as a Visual Manager at Free People.  When Raven and her now-fiancée moved to Charleston, it was their mutual decision that she take a year to make a go of being a full-time artist.
What a year it has been since then.  "Things have grown really fast, in a really cool way…but it's so surreal. The positive reaction is so cool, it makes me uncomfortable.  But you have to embrace the discomfort," she says, always the good yogi.
As Raven has learned, the support of a community of artists is one of the most beneficial tools to making the leap to being a full-time artist.
After visiting her friend Teil Duncan, a fellow graduate of Auburn University's studio art program, at Duncan's studio in Redux Contemporary Art Center, Raven decided she needed a studio there too. She has just celebrated her first year at Redux and in that one year, her work has taken flight.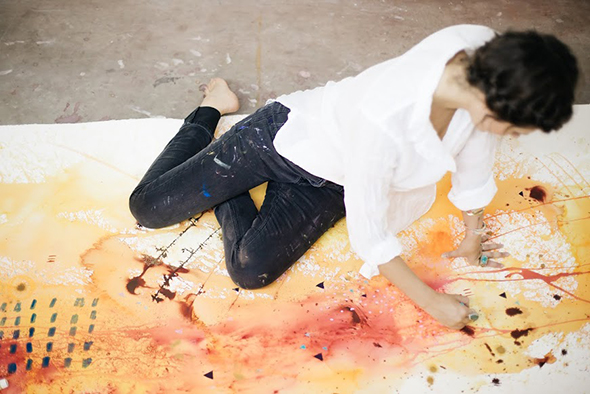 She credits the support of her friends and family who gave her the encouragement to pursue this dream.  But much of the credit is due to Raven herself.  She has chased this dream through hard work and many hours in the studio, where she found a community of encouraging peers.  At Redux, Raven finds the motivation to create, particularly through the opportunity to talk with other artists, to bounce ideas of them, to learn new ways in which they are marketing their own artwork, or favorite new media to incorporate in her own paintings.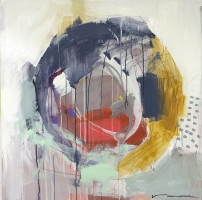 Raven works in two main subject matters, always expressionistic, using vibrant, high key colors, and in a variety of media on wooden panels. The Nest series is an energetic exploration of the messiness of love, home, relationships…these paintings are much like the series title imparts: a nest of sorts, sheltering two eggs.  Each nest is comprised of a varying degree of mark making, but no matter how realistic or abstract the nest itself may be, the paintings convey that sense of home and shelter.
She often paints Nests when she's feeling more energetic, and her second series when she's feeling more calm and centered. These paintings feature a female figure adorned with or clutching flowers, and aim to convey the spirit of the woman.  There's no woman in particular that she is depicting, rather a desire to make every viewer feel beautiful and joyful.  Who doesn't want to look at a work of art every day whose sole purpose is to make you feel gorgeous?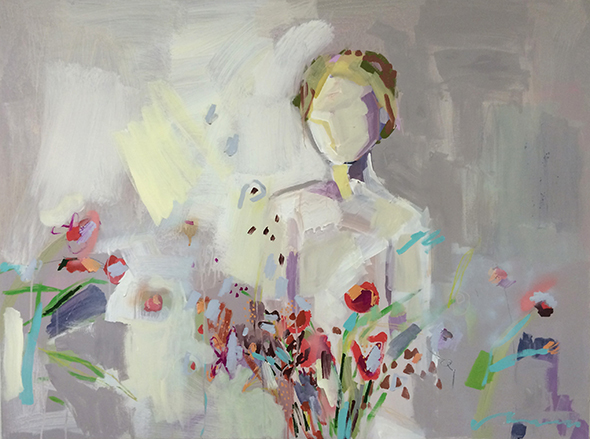 It doesn't hurt that Raven is an ebullient woman herself, with the world at her feet. She is set to wed the love of her life. She launched a stunning new website in 2014, and her work was featured with designer Billy Reid's Fall/Winter 2014 collection. Her artwork has been turned into foldable kayaks, luxurious cashmere scarves, and in early 2015, decorative floor pillows for the home.
Between her paintings and new products, she has a full plate and a full time job as a professional artist.  It's safe to say that taking the risk to pursue her artwork is paying off in a big way for Raven Roxanne.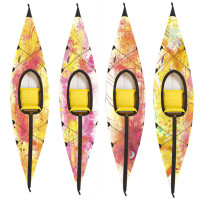 The Folbot Artist Series
Raven's very first exhibition in Charleston was held at the offices of dentists Costa + Williams, who are incredibly supportive of local artists.  The owner of Folbot, a line of ultra-cool foldable kayaks, stumbled upon her opening by chance, and he liked what he saw.  That evening he asked Raven if she might like to collaborate, and the rest is history.
Billy Reid – Collaboration through Conversation
Raven is as expressive through her fashion as she is in her paintings.  "I would go in Billy Reid every once in while and they found out I was an artist, and asked if I would be interested [in collaborating]. It happened kinda organically," says Raven.  She created a body of work inspired by Reid's Fall/Winter 2014 line, which was displayed in October 2014.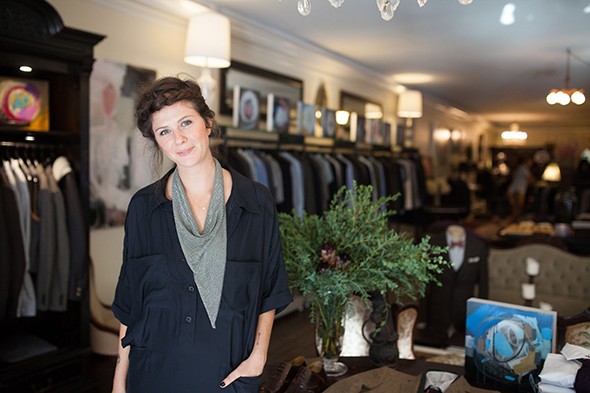 Raven Roxanne will be featured at Gregg Irby Fine Art in Atlanta, Georgia, with an opening on February 20, 2015.
996 Huff Road Suite D, Atlanta, GA 30318
words: Stacy Huggins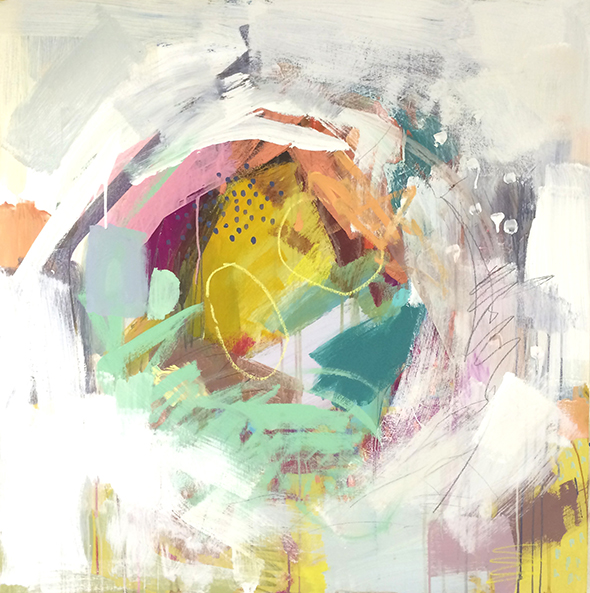 Posted in Visual on January 15, 2015 (Winter 2015) by admin.