Susan Walker of Ibu
A GUIDE FOR THIS SEASON'S WEARABLE ART
by Emily Reyna
Fall 2017 – We asked Ibu Movement's founder Susan Walker to share her creations, inspirations, and influences behind her newest designs.
---
WHAT'S NEW FOR THIS SEASON?
SUSAN WALKER:  We're excited to present a new fall/winter collection: Charlotte Moss for Ibu. Charlotte is widely celebrated for her sumptuous interiors and gardens and has designed homes and executive suites across the country as well as furniture, rugs, china, and fabric for national businesses, authored 10 books on design, and has been honored repeatedly for her work in design and contributions in philanthropy.
A year ago, I asked Charlotte to design a clothing collection because of her own personal panache and great style, to which she gave an enthusiastic, "Yes!" Over the past year, we have collaborated with Charlotte to design a full and integrated fall/winter collection in a palette of deep tomato red, chartreuse, charcoal, and indigo blue.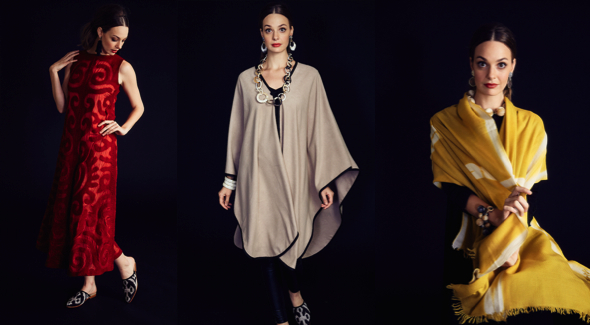 Some of our highlights we're really excited about are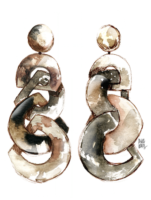 •Winter Coats and pashminas embroidered in Kabul, Afghanistan with an abstract design derived from the Farsi word for peace
•Felted Keeper Coats to the floor, and corresponding long dresses, hand-made in Kyrgyzstan
•Caftans with Modern minimal trim in rich colors from Morocco

•Perfect Black Dress to wear with our cropped jackets or long Keeper Coats
•Cocktail Dress in Midnight with cut-work at the hem and cuffs, hand-counted and beaded, instead of over the eyes as it is worn on a burka

•Moroccan Cashmere capes and Vests
•Ikat Kitten heel Mules
•Embroidered Jackets and complementary blouses hand-done by women in Morocco

•Velvet clutches with Reverse Appliqué from Colombia
•Voluminous Pashminas in Citron and Charcoal from India
•Hand carved matte Horn jewelry from Peru – collars and ball bracelets and chokers

•Double Tassel Earrings for a statement
•Head Wraps and silk clutches from Uzbekistan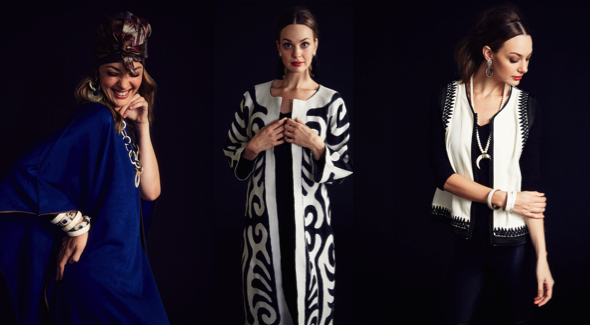 ---


WHAT INFLUENCES YOUR DESIGNS?
SW: Charlotte Moss has inspired and influenced my work, of course! She dresses with bold jewelry and accents, but always a classic style. As a New York resident of 30 years or more, a friend and patron of fashion designers, and a textile designer herself, Charlotte knows the essence of style. And detail! She is all about the details, which make a garment sing.



WHAT INSPIRES YOUR PERSONAL STYLE?
SW: My summers in Santa Fe – the absolute freedom to experiment with dress and layer in unexpected ways. I'm always inspired by vintage and antique textiles – Mexican silver jewelry, Afghan mirrored dresses, Indian caftans, simple Japanese indigo farm jackets. I love the rich visuals of walking into a party here – or even down the street – and seeing the artfulness of each person's dress.

IBU
183 King St, Charleston
ibumovement.com | @ibumovement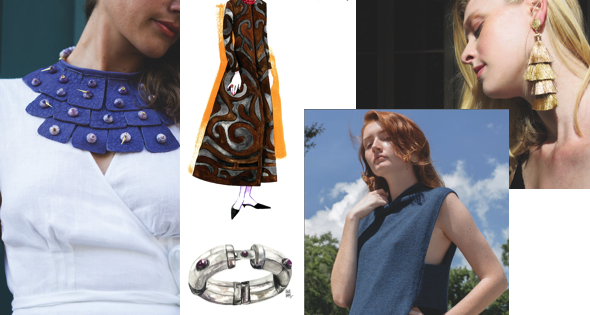 A Guide For This Season's Wearable Art
Charleston Designers Share Their Creations, Inspirations, and Influences
---

SaveSave
SaveSave
SaveSave
SaveSave
SaveSave
Posted in Wearable on October 23, 2017 (Fall 2017) by Matt Mill.