The Best of Broadway
Blue Man Group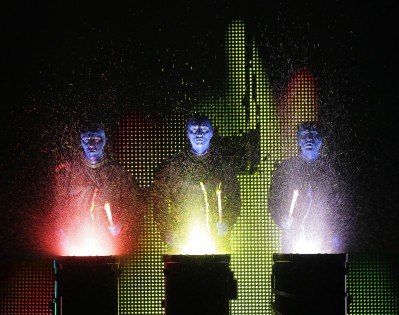 January 11 – 12, 2013
The Blue Man Group, founded by Chris Wink, Matt Goldman, and Phil Stanton in 1987, has developed global acclaim for its various performances involving an actor-musician trio wearing bald caps and blue paint. On its first-ever theatrical tour, the Blue Man Group will be making a pit stop in North Charleston this January. Get your tickets now for one of the three shows, and don't miss one of the most renowned theatrical performances to hit Broadway. Even better, Blue Man Group is another family-friendly experience suited for Charlestonians and Art Mag readers of all ages. How did they make a successful show out of painting a bunch of men blue and letting them take the stage to entertain without a single spoken word? Only one way to find out.
Les Miserables
February 19 – 24, 2013
One more…month. On February 18, this Art Mag girl will be singing along to "One Day More" on repeat in honor of the North Charleston opening of the Les Miserables tour on February 19. Hitting our stage on the heels of the motion picture release, I don't think the question is whether Charlestonians will get tired of Boublil & Schönberg's musical, but whether we'll be able to get enough. To mention a few, "I Dreamed a Dream," "On My Own," "Do You Hear the People Sing?" and "One Day More" are epic examples of the many Les Mis songs the musical theatre world will never forget. This is your chance to be in the audience of Cameron Mackintosh's new 25th Anniversary revival of the musical based on the legendary and powerful Victor Hugo novel. I want to see as many Art Mag readers as possible in those seats, so get your tickets now.
words: Cara Beth Heath
North Charleston Performing Arts Center
5001 Coliseum Drive
843.529.5000
coliseumpac.com
Posted in Performing on January 3, 2013 (Winter 2013) by Art Mag.