The Theatre Boom: Charleston's Growing Theatre Scene
The Holy City has seen a wonderful surge in performing arts as of late. What seemed like a blip has grown into a phenomenon around these parts, and we couldn't be happier about it.
Long have we enjoyed companies like Charleston Stage, The Footlight Players, and PURE Theatre. Each has their niche and unique voice. With a blossoming community, we're interested to see how these new groups are received. We hope it's with open arms, because the fact that so many com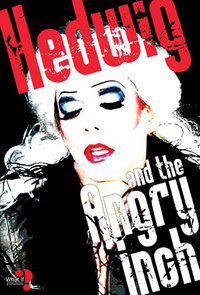 panies can exist in a relatively small city is a wonderful testament to the relevance of the arts in our daily lives.
The New Kids In Town
Over the last two years, we've seen new theatre troupes forming left and right. What If? Productions was one of the trailblazers. Founded by veteran thespians Kyle Barnette and Brian J. Porter, they have consistently put out boundary-pushing contemporary theatre of both musical and dramatic nature. Hedwig and the Angry Inch, a personal favorite, was revived during Piccolo Spoleto 2011 and had a surprisingly diverse audience, given the production's themes (washed up glam rock transgendered diva tells all). (whatifproductions.org)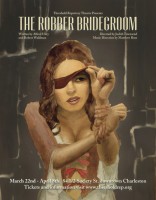 Threshold Repertory Theatre was the next to come on our radar. What they're doing right: quality product and relentless marketing. Audiences are demanding quality these days, and with a rigorous production process and a wide variety of style and subject matter, Threshold is delivering. They are also succeeding in their marketing strategies by actively developing relationships with other theatre companies and local media as well as consistently utilizing social media and email marketing. (thresholdrep.org)
Holy City Shakepseare's mission is to bring the Bard to Charleston. As a long time Shakespeare fan, it's a welcome addition. Outside of the College of Charleston Theatre Department's offerings each summer, there have been slim pickings of the playwright who defined an entire literary period. HCS is making concerted efforts to present modern interpretations and unique experiences, like their recent dramatic reading of Twelfth Night, or As You Will. (holycityshakespeare.org)
Black Fedora Comedy Mystery Theatre is bringing fun, interactive theatre to the Market this summer. Think "Mrs. Baker with the candlestick in the study" shows five days a week. Find this new group on Facebook, and check them out next time you're bouncing round the Market area. (charlestonmysteries.com)
Downtown: Everything's Waiting For You
After a decade in Mount Pleasant, The Village Playhouse is moving downtown to a renovated meatpacking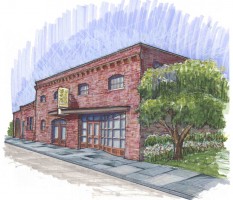 warehouse on Woolfe Street. The move will allow them to dramatically improve the experience for both performers and patrons, much like the Historic Dock Street Theatre's renovation did. With both a main stage and a second stage, The Village Rep on Woolfe plans to offer a "Late Night in the Shop" series, "Downtown Bound" shuttles monthly for East Cooper patrons, and tons of perks for season subscribers. (villageplayhouse.com)
With the recent surge in galleries, restaurants, and other arts groups, the Upper King Street "Design District" is turning into an arts district too. Neighbors like Redux Contemporary Art Center, Rebekah Jacob Gallery, Charleston Jazz House, Michael Mitchell Gallery, PURE Theatre and the College of Charleston's Halsey Institute of Contemporary Art make this an artistically rich destination. Big things are happening a little further up the road at 1600 Meeting. They plan to house all manner of creative professionals and organizations in a historic building with a ton of potential (and parking!).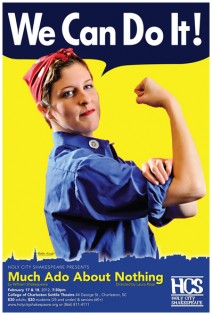 We would be remiss to neglect the groups making it happen off the peninsula, like South of Broadway Theatre and Deuce Theatre in North Charleston; The Charleston Acting Studio, home of Midtown/Sheri Grace Productions, in James Island; The Flowertown Players in Summerville; and Creative Spark in Mount Pleasant. Wherever you are in the Lowcountry, theatre is near!
Get in the Game.  Here's How:
theartmag.com
Check out our extensive events calendar, dedicated to the cultural arts and philanthropy in town, creative business directory, and reviews on our blog.
theatrecharleston.com
Theatre Charleston is a great guide to the many companies around the Lowcountry with their calendars, ticketing, audition info.
The Charleston City Paper and Charleston Scene are other great local weekly media resources to find out what's happening in the arts around town.
words: Stacy Huggins
Posted in Performing on June 27, 2012 (Summer 2012) by Art Mag.