When Disaster Strikes
IS YOUR ART PROTECTED?
by Michele Seekings

My neighbor's house recently caught on fire and filled my home with thick smoke.
The unexpected smoke damage required a complete overhaul and cleaning of everything inside, art collection included. I learned firsthand how important it was to have a plan in place to protect my art collection before a disaster strikes.
So many elements and moving parts are involved in rebuilding your life after a disaster that your full attention can't possibly be placed on your art, which makes it all the more essential to have a plan before anything happens. With the impending hurricane season upon us, it's important to consider protecting your art by creating a disaster plan. While you never know when these things can happen, there are steps you can take to protect your valued collection and minimize any subsequent damage.


ARE YOU REALLY PREPARED?
To be prepared for emergency situations, make sure you have an inventory of your art collection with detailed documentation. Familiarize yourself with the details for your insurance coverage for art. Your insurance professional can guide you to the best option for you.



DO YOU HAVE A PLAN?
Zinnia Willits is an expert in disaster preparedness. As the Director of Collections and Operations at Gibbes Museum of Art and Consulting Partner of SPIRE Art Services, she is a wealth of knowledge when it comes to all things related to the condition and care of art."I always encourage collectors to create a disaster plan for their personal art collection," she says.
"A plan can be as simple as wrapping artwork in plastic to protect it from possible water damage or identifying secure, windowless spaces in your home to store art during a weather event, "Willits explains. "It can also be as complex as establishing a relationship with a fine art storage provider in another location," she adds.
Part of your plan should also include a contact list. Include your insurance agents/brokers, insurance company (note your policy number), art handlers, shippers, and storage, along with a contact for a disaster recovery professional. "It's so important to know who the experts are in your area before a disaster strikes," Willits says.
Another part of your plan should include a priority list, which identifies your most important items to protect. List the pieces you find the most value in; this includes pieces high in monetary value as well as pieces high in emotional value.


WHAT IF IT HAPPENS TO YOU?
Contact your insurance agent immediately! Take multiple pictures to document any damage and also describe it in writing. Begin to call the experts from your contact list to start the process of dealing with the consequences of a disaster situation.
If the inside of your house becomes exposed to the elements, make sure to properly store anything of value. "Sudden, rapid, or prolonged changes in temperature and relative humidity can be detrimental to all types of artwork," explains Willits. "It's important to remove artwork from non-climate controlled environments after a disaster as soon as possible." If you have no climate control, at the very least keep air circulating with fans in areas with artwork.
On a personal note, I had to implement my own disaster plan from the recent smoke damage in my home. Fortunately, since I had steps one and two well in place, it made step three way less stressful and much more efficient.
You never know when disaster will strike, but being prepared will save you time, money, and emotional toll.

SPIRE ART SERVICES
spireartservices.com | @spireartservices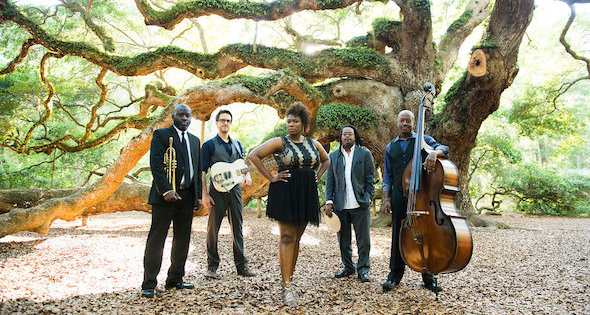 Ranky Tanky
The Next Evolution of Jazz in Charleston
---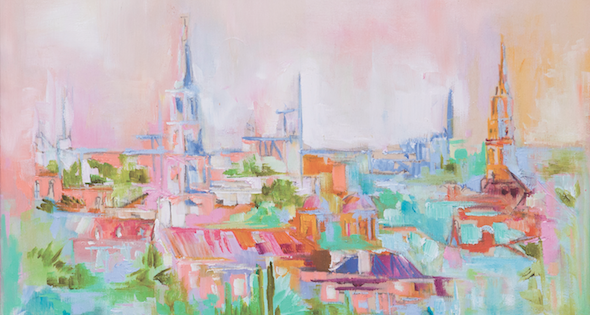 Creative Arts Economy
The Rise of the Charleston Artists
---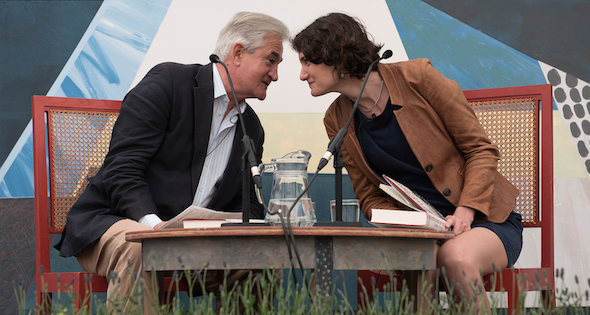 Charleston to Charleston
How One of the Oldest Library Societies is Leading Our Literary Future
---

SaveSave
SaveSave
SaveSaveSaveSave
SaveSave
Posted in Visual on October 23, 2017 (Fall 2017) by Matt Mill.