"What is an oast?"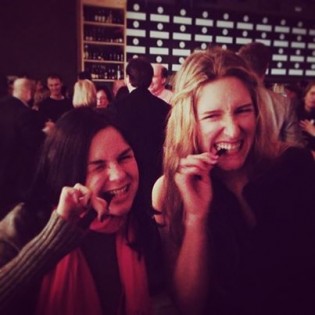 A quick glance at the wall housing the beer board at Edmund's Oast's pre-opening party gave attendees an idea that it must have something to do with brewing. In fact, an oast is a kiln used in the beer-making process. The other part of the soon-to-be Charleston hot spot? "Edmund," as in Edmund Egan, was one of the landmark beer brewers in the US.
Edmund's Oast's opening is part of the new "NoMo" scene popping up on Morrison Avenue in downtown Charleston. "NoMo" or North Morrison, is also being called the Creative Corridor, and it seems wildly appropriate that Edmund's Oast is located smack dab in the center of it all. From the outside patio [about which party-goers were all abuzz, anticipating warmer weather much?] to the spacious and simple inside, the restaurant seems to keep to it's self-proclaimed philosophy: authenticity without pretension. I am glad to say they've hit the nail on the head. Their "elevated and approachable" farm to table menu was not-so-simply delicious. Party-goers dined on braised lamb meatballs, pickled shrimp, and Edmund's bacon and egg cheeseburger, among many others. The unexpected gin joint style beef jerky was absolutely one of the favorite dishes of the night. Drinks ranged from the anticipated (and delicious) beer selections to the sweet (with a twist) The Red Wedding.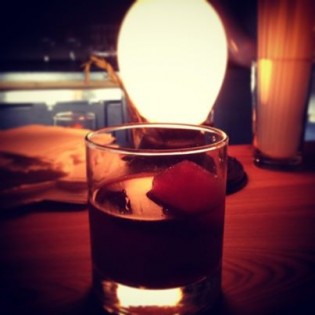 Attendees were brought champagne upon request, and as a special surprise: Chef Andy Henderson delighted guests with gluten-free desserts from his sweetie's Sweet Radish Bakeshop. It's an easy proclamation: with their no-fuss approach to great food, drinks, and atmosphere, Edmund's Oast will surely be on the top of Charleston's Where to Eat list. I also have quite the inkling, this is the beginning of a new scene: Where to be Seen.
words + images: Angela Sumner
Posted on February 12, 2014 by admin.
Categories: Culinary, Review
Tags: Charleston Drinks, Edmund Oast, NoMo, Sweet Radish Bakeshop