The Black Fedora, a new theatre opening in Charleston in July, is on the hunt for actors, needed immediately for their year round Comedy Mystery Show. They are offering actors $80.00 per four-hour show in addition to a rehearsal stipend. Once they g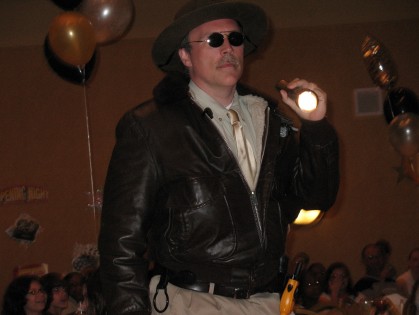 et rolling, they plan to have shows 5 days a week, even more than one show a day if the public response is enthusiastic. Actors, for more information about auditioning for work, contact Sherry Wade or see Black Fedora's temporary website and Facebook page. The game is afoot!
Sherry Wade, phone: 843.628.9588, email: sherry@charlestonmysteries.com
Black Fedora Comedy Mystery Theatre and Shoppe, 164 Church Street Charleston, SC, www.charlestonmysteries.com, www.facebook.com/charlestonmysteries
Posted on May 24, 2012 by admin.
Categories: Performing Arts
Tags: Audition, Call To Artists, Comedy, Mystery, Open Auditions, The Black Fedora Comedy Mystery Theatre And Shoppe