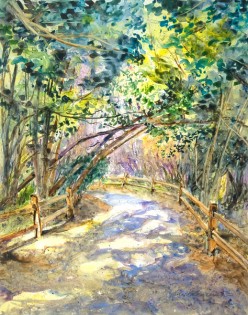 Local artist Helen K. Beacham recently joined forces with the Bernie Horton Gallery on Broad Street's Gallery Row in downtown Charleston, where she will soon hold two demonstrations of her unique watercolor technique.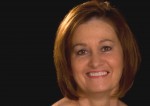 Beacham works with a special Japanese synthetic material called yupo, that has been treated to accept water, perfect for her medium. She discovered the material years ago, but put it away, unsatisfied with the results.
buy prednisone online https://blackmenheal.org/wp-content/languages/new/us/prednisone.html no prescription

In an experimental mood, Beacham ordered more of the material a few years later and received the translucent kind rather than the opaque—this accident led to the discovery of the very technique Beacham will demonstrate on May 29th and June 8th at Bernie Horton Gallery.
buy alesse online https://myindianpharmacy.net/alesse.html no prescription
Beacham learned by process that the ghost images of the paint on one side of the yupo shine through on the other, and she utilizes this phenomenon in her work. Now that she's developed this method, Beacham is excited to use her 25 years of teaching experience to share the idea with other artists and an audience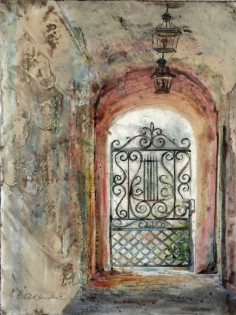 at Bernie Horton.
Beacham is thrilled about her relationship with Bernie Horton Gallery in how they take care of her needs as an artist, especially in helping her showcase the beautiful approach to watercolor it has taken her years of creative progress to master. Art Mag suggests you get over to Bernie Horton Gallery for one of her demonstrations coming up—this is an exciting opportunity to engage with an artist in her unique and striking work.
buy premarin online https://blackmenheal.org/wp-content/languages/new/us/premarin.html no prescription

buy alphagan online https://myindianpharmacy.net/alphagan.html no prescription
Yupo Demonstrations at Bernie Horton Gallery, May 29th from 4:30 – 6 pm and June 8th from 5:30 – 7 pm
Bernie Horton Gallery, 43 Broad Street, Charleston, SC. 843.727.4343
Helen K Beacham Fine Art, 210 Beaufort Street, Summerville, SC 29483. 843.871.5637
buy amaryl online https://myindianpharmacy.net/amaryl.html no prescription
words: Cara Beth Heath
Posted on May 25, 2012 by admin.
Categories: Visual Art
Tags: Art, Art Appreciators, Art Demonstration, Bernie Horton Gallery, Helen K. Beacham, Watercolor, Yupo