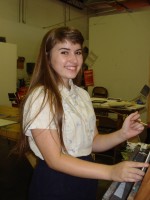 It's that time of year again. Redux Contemporary Art Center partners with Charleston County School District each summer to provide selected high school students with The Summer Art Institute. This educational program offers students three weeks of intense training in painting, printmaking, photography, drawing and/or sculpture, in an effort to push the margins of traditional public school visual arts programs.
Students not only practice art, but they study under professional visual arts instructors Tony C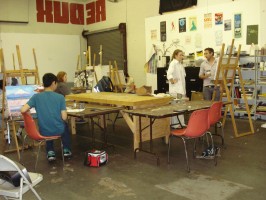 savas, Shannon Di, and Elizabeth Stephenson.
Students have the opportunity to form relationships with developing artists their own age, make connections with their instructors, and build a portfolio that will be useful to them during the college application process.
Another great opportunity for these artists is their upcoming exhibition at Redux, where their visual art will be on display for the public. Redux opens the doors to show off the fruits of three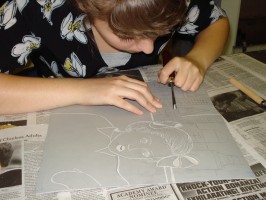 weeks of labor for these Charleston County high school students.
Show your support of new and developing artist by attending the opening reception on Saturday, July 21 from 6 – 9 pm, or you can stop by between then and July 28, 2012.
words: Cara Beth Heath
Posted on June 29, 2012 by admin.
Categories: Preview, Visual Art
Tags: Charleston County High School, Drawing, Elizabeth Stephenson, Painting, Photography, Printmaking, Redux Contemporary Art Center, Sculpture, Shannon Di, Student Art, Summer Art Institute, Tony Csavas, Visual Arts