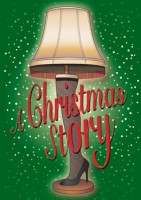 Hurry and get online today through July 18 to take part in Charleston Stage's Christmas In July Sale!
For these three days only you can use a special code to get $10 off on up to four tickets in the regular seating section of the Dock Street Theatre. Tickets are on sale for any performance of the November 30 – December 16 run of A Christmas Story, so start celebrating early and sign your family up to enjoy this holiday fun. The code that will make your Christmas list complete without breaking your budget is "CSJuly."
words: Cara Beth Heath
Posted on July 17, 2012 by admin.
Categories: Performing Arts
Tags: A Christmas Story, Charleston Stage, Christmas In July, Discount, Discount Code, Dock Street Theatre, Sale, Ticket Sale