Do you need to tip your hotel room maid?  The person who washes your hair at the salon?  Your handyman?  How much??
Should I tip the owner of an establishment?  The washroom attendant?  Add extra tip to a meal where gratuity is included?  All these questions and more have been answered in this handy graphic created by HospitalityManagementSchools.org.
CLICK HERE for The Tipping Guide!
And yes, you should tip the barista for your crazy complicated coffee order!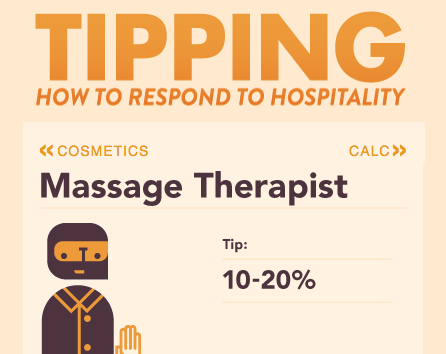 Posted on July 20, 2012 by Art Mag.
Categories: Culinary
Tags: Hospitality Management Schools, Service Industry, Service Industry Tipping, Tip Guide, Tipping Guide