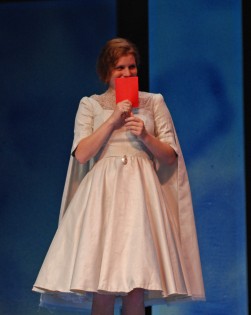 Running for a second weekend Thursday August 23rd through Tuesday August 28th is the College of Charleston's production of Shakespeare's All's Well That Ends Well.
buy aciphex online https://yourcialisrx.com/aciphex.html no prescription
This will mark the end of the Theatre Department's 15th Annual Shakespeare Project, which presents the community with works of the Bard each summer. This year director and adjunct professor Cristy Landis worked closely with her dramaturg Van Sturgeon in the early weeks of the production process to sift through the many versions of the All's Well script to come up with a show that would feel complete. Their success is most evident from the seats in the Emmett Robinson Theatre on campus, where the audience is taken captive by a story that seems to transcend time.
The cast ranges from current studen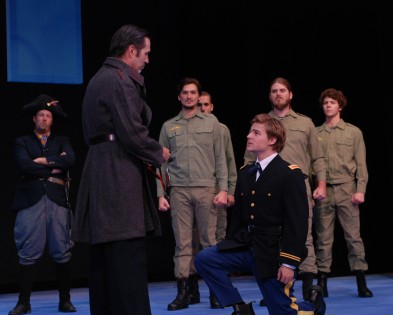 ts, alumni, and professors to community members and first-time performers. They put on a seamlessly crisp and unified show, enhanced by dreamy scenic artistry by Celeste Riddle and lighting design by Carl Barnwell, Jr. Sporting stunning costumes designed by Erin Amelia White, the cast moves through the journey of young characters Helena and Bertram, set to sound designer Mark Landis' jazzy sound choices. Most thrilling though, is simply how the elements come together to tell the story that Shakespeare wrote (however unfinished he left it). The audience is left not only with the story of a strong woman who loves enough to forgive and rectify her husband's wayward heart, but largely with a story well-told.

buy abilify online https://yourcialisrx.com/abilify.html no prescription
Get your tickets now to catch this show before it ends!
words: Cara Beth Heath
photos: Mark Landis, College of Charleston Theatre Department (Young Stowe, Meg Buckner, and Company)
buy aceon online https://yourcialisrx.com/aceon.html no prescription
College of Charleston Theatre Department, All's Well That Ends Well, August 16-28 at 7:30 pm or 3 pm on Sundays, Emmett Robinson Theatre, 54 Saint Philip Street, 843.953.6306
Posted on August 24, 2012 by admin.
Categories: Performing Arts, Review
Tags: All's Well That Ends Well, College Of Charleston, Emmett Robinson, Play Review, Preview, Shakespeare, Shakespeare Project, Theatre, Theatre Review