Congratulations to Ayoka Lucas, the glamazon and empress of the Charleston fashion scene, who recently launched her own brand at AyokaLucas.com.
As the style director at Charleston Magazine, Lucas has created a name for herself as the go-to girl of the Southeastern fashion industry. Six years ago, Lucas dreamt of a Charleston Fashion Week and turned that dream into a reality. Charleston Fashion Week is now one of the top fashion events in the country. Thank you, Ayoka, for putting Charleston on the map as a fashion-forward city.
With the launch of her own brand, Lucas is available as a freelance stylist, consultant, trend tracker, and emcee- with her former employer, Charleston Magazine, as her number one client.
"For close to ten ten years now, Charleston Magazine has allowed me to document and cultivate the fashion and design community through their editorial pages, fashion spreads, street style features, blogs and of course the greatest accomplishment of my career, turning a simple vision I had into one of the nation's leading fashion events with the production of Charleston Fashion Week," said Lucas. "The ability to take on new projects is an incredible feeling for a creatively driven thinker like me. Growth is essential and I have so much more to give."
buy aceon online https://buynoprescriptiononlinerxx.com/aceon.html no prescription
Lucas debuted the new AyokaLucas.com website at the Charleston After Dark's Few of My Favorite Things event at Seeking Indigo in Charleston. The site features a gallery of Lucas' work, press clips, video footage, à la carte style services and blog feed. Built by Charleston After Dark, the site follows alongside Lucas' new brand identity designed by Deirdre Zahl Designs.
buy actos online https://buynoprescriptiononlinerxx.com/actos.html no prescription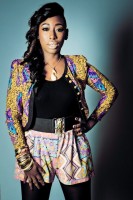 "Everyone wants to step outside the box at some point in their career!" said Lucas. "This new venture will allow me to work with a variety of people in a number of different ways. I've found that over the years people have reached out to me for assistance in many fashion related areas and I am now able to accommodate many of those requests. I'm truly excited about the possibilities of starting new
relationships and lending my gifts and vision to new projects. "
buy acticin online https://buynoprescriptiononlinerxx.com/acticin.html no prescription
We are excited for you, Ms. Lucas, and can't wait to see the incredible things you will (continue) to accomplish. Visit AyokaLucas.com for more information on Lucas' services, portfolio, and bookings.
Words: Janae Tanti
Posted on August 15, 2012 by admin.
Categories: Wearable Art
Tags: Ayoka Lucas, AyokaLucas.com, CFW, Charleston After Dark, Charleston Fashion Week, Charleston Magazie, Deirdre Zahl Designs, Fashion, Seeking Indigo, Wearable Arts