The M Gallery of Fine Art announced that they will be expanding their facilities to include an additional location at 43 Broad Street (the current location of the Bernie Horton gallery).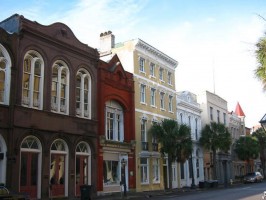 According to Gallery owner Maggie Kruger, "the Charleston market has been so very strong for us and the kind of work we carry, especially our marine and coastal work. The Space at 43 Broad will allow us to present focused collections in the marine and coastal genres while maintaining the breadth of realism and subject matter we are so fortunate to carry in the main M Gallery at 11 Broad."
buy aygestin online https://viagra4pleasurerx.com/aygestin.html no prescription
M Gallery has been at 11 Broad for two years and will continue to keep the doors open at this space.
Artists with works available at the M Gallery include big names such as Scott L Christensen, Jeff Legg, and Ryan S Brown. With this new expansion at 43 Broad, the M Gallery will add their first Charleston painter to their roster, Mr. Bernie Horton. "Bernie's coastal paintings, precise and well rendered are an important addition to our family of artists," said Kruger.
buy bactroban online https://viagra4pleasurerx.com/bactroban.html no prescription
Stop by to say hi and check out the transformation of 43 Broad after doors open September 1st. We can't wait!
buy benicar online https://viagra4pleasurerx.com/benicar.html no prescription
Words: Janae Tanti
Posted on August 24, 2012 by admin.
Categories: Visual Art
Tags: Bernie Horton, Broad Street, Jeff Legg, M Gallery, Maggie Kruger, Ryan S Brown, Scott L Christensen